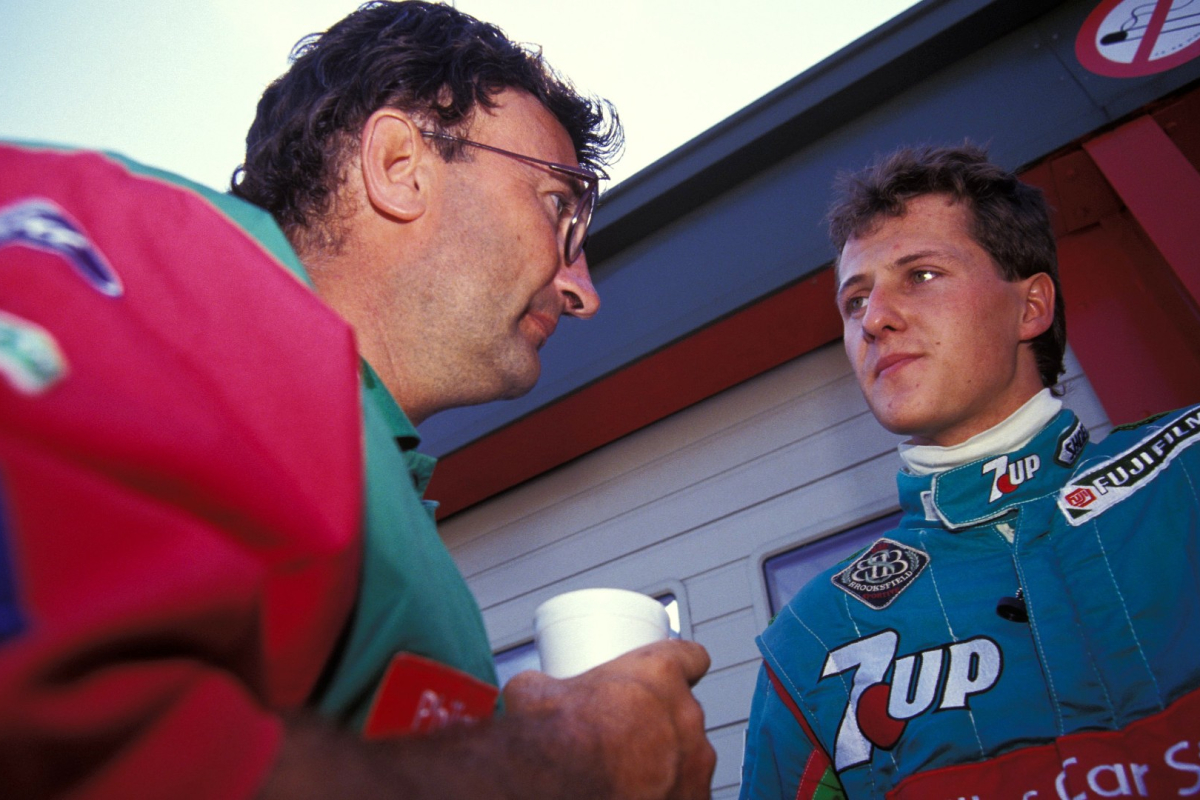 Michael Schumacher tested for his F1 debut with a GOLF LEGEND!
Michael Schumacher tested for his F1 debut with a GOLF LEGEND!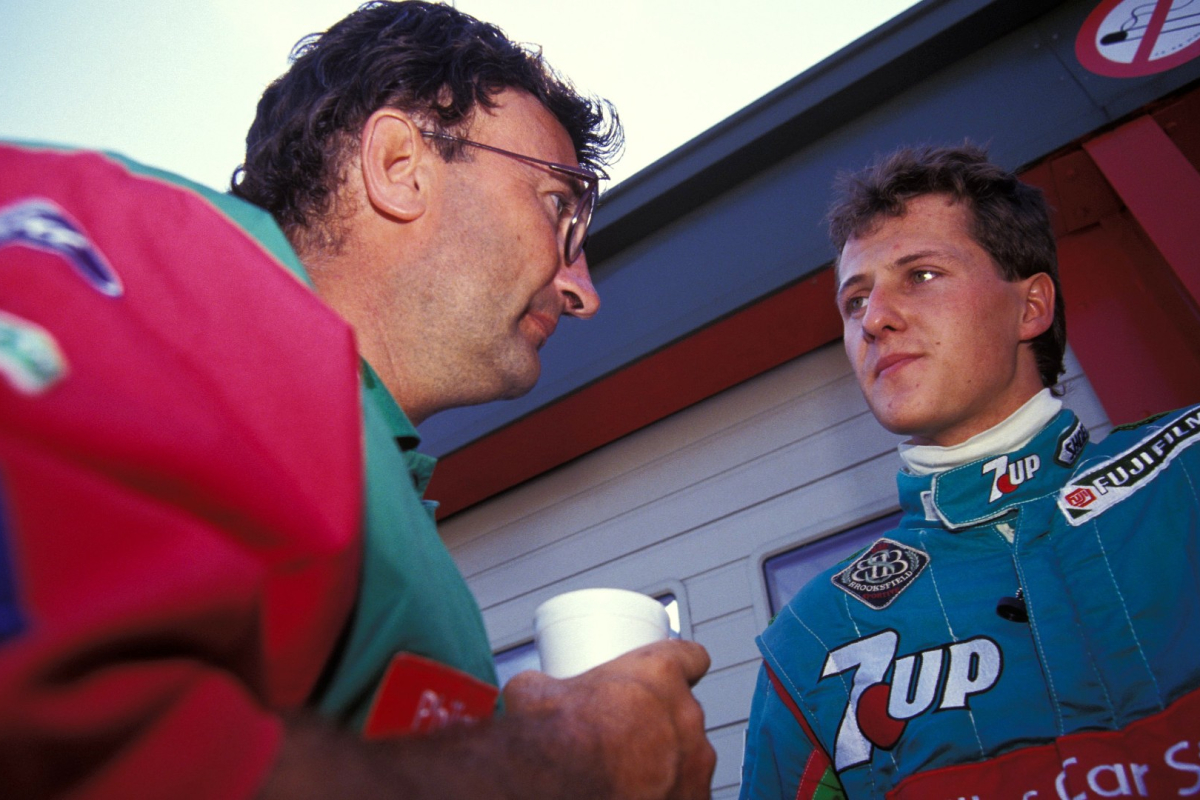 Michael Schumacher prepared for the first race of his glittering F1 career in the most unusual of circumstances - by testing alongside a GOLF legend.
Eddie Jordan has recounted the astonishing story from back in 1991 when the seven-time world champion was drafted in for his Grand Prix bow at Spa.
In the week leading up to the race Jordan needed to get his exciting new charge into the car and fully prepared for his baptism of fire in Belgium. Except there was one problem.
Jordan, speaking on his Formula For Success podcast, explained: "Once upon a time I desperately needed to test a car at Silverstone because we needed to run a driver who had never run in Formula 1 before and we were going to run him at the race.
"This was Wednesday, so I had to least let him see where the pedals were, where the seat was and all of the usual things that you do for a test. But I couldn't get on to Silverstone because it had been booked by somebody. They wouldn't tell me who it was and that was the way they operated.
Schumacher meets Nick Faldo...at Silverstone
"So I got in the car and drove over to Silverstone to find none other than six-time Major winner Nick Faldo in his 956 Porsche, which he couldn't insure for the road, so he had hired the track for the day."
Jordan asked Faldo to split track time - he would run Schumacher in the F1 car when Faldo was not on track. But the 6-time Major winner had other ideas - he wanted to drive Schumacher's F1 car!
"At the end of the day, the deal was that, for those that don't know Nick, he's about 6ft 4ins - he is a giant of a man. Nick, when he tried to get in the car, couldn't as you would expect as these cars are tiny things. So we had to squeeze him in sideways, the only problem was we couldn't actually get the steering wheel on and that was a major job.
"If anything had happened I'd have been up for manslaughter, this was suicidal, it should never have happened. Anyway, he wanted to drive the car at all costs and he did drive the car. And he would probably tell us how well he drove it, but we know different, but anyway that's Nick, he's an absolute champion."
On that day back in 1991 Faldo was the megastar and Schumacher was a relative unknown. It wasn't until a decade later that the three-time Masters champion and three-time Open champion found out for sure who his fellow tester was.
Faldo learns it WAS Michael Schumacher
"It was only about 10 years later that he rang me up., He said: 'Look EJ, I just need to clear up something up, could you tell me - was the person that was in that car of yours that day, somebody has told me that was Michael Schumacher's first ever time in an F1 car'.
"And that is a true story, it was Michael Schumacher's first time. Nick Faldo gave him the laps on the track, we gave Nick the car to drive around, everyone went home happy.
"And in particular Nick Faldo tells everybody because he's gloating on the fact that he actually tested the same car as the great Michael Schumacher. "