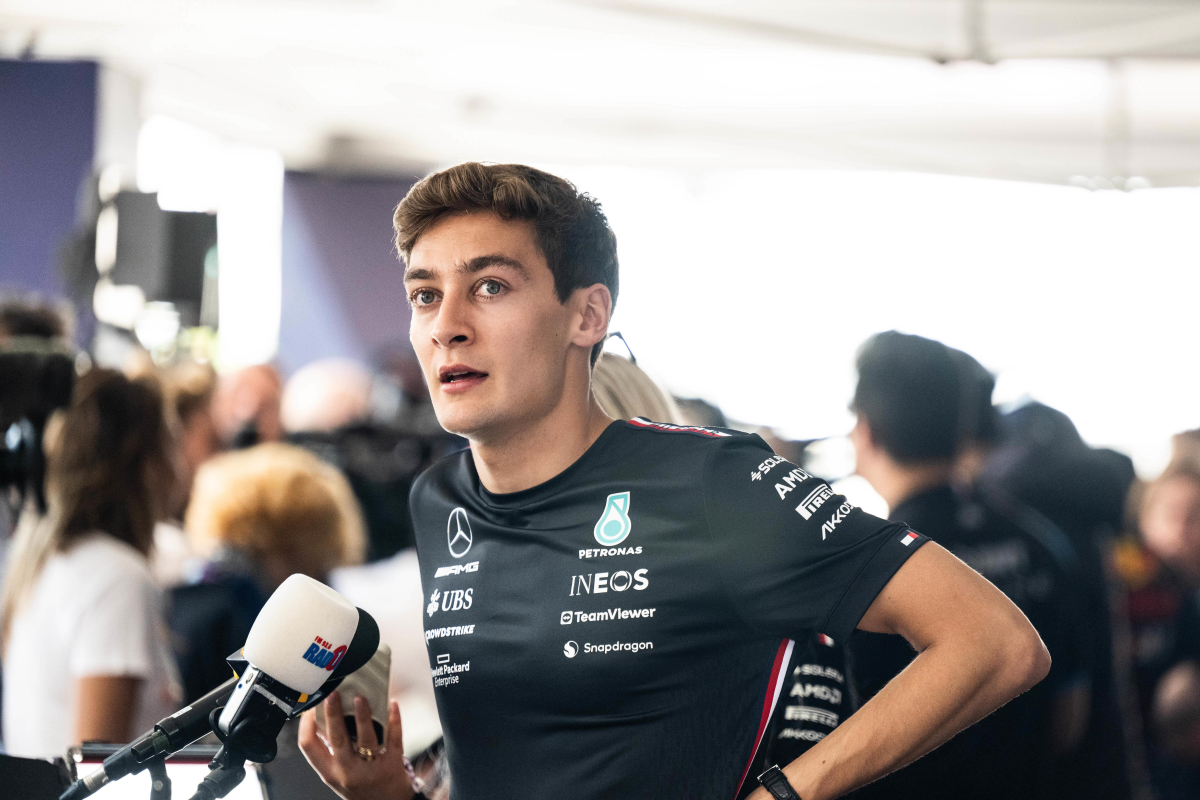 Russell reveals F1 driver IGNORED his calls after embarrassing crash
Russell reveals F1 driver IGNORED his calls after embarrassing crash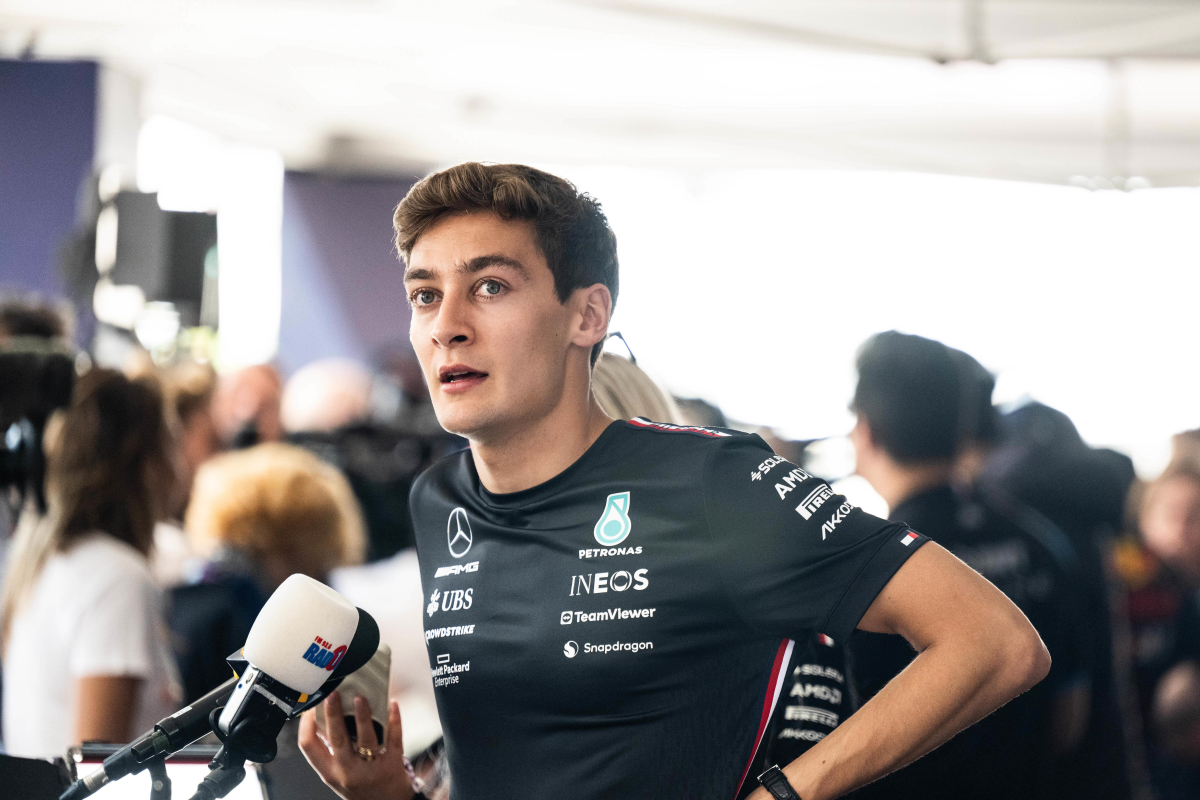 George Russell has said that, following a heavy crash with then-Mercedes driver Valtteri Bottas in Imola in 2021, the Finn never returned his call and the pair have never spoken about the incident since.
The interesting rivalry between Russell and Bottas first began in 2020, when they briefly became team-mates for the Sakhir Grand Prix after the Brit was chosen to replace Lewis Hamilton who tested positive for COVID-19. The resulting race saw Russell steal the lead off of Bottas in an incredible performance that placed further pressure on the Finn.
With Russell completing a post-season test for Mercedes, conversation began of whether Bottas would eventually be replaced by the youngster. However, the veteran remained Hamilton's team-mate for 2021. For Russell, the frustration of missing out on a Mercedes drive to someone he had outperformed only grew across the season.
READ MORE: Mercedes make SURPRISE performance admission despite F1 dominance
Russell vs Bottas boils over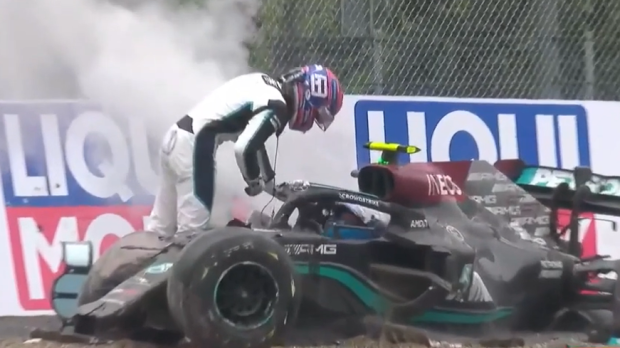 This culminated in a massive accident in the Emilia Romagna Grand Prix at Imola where Russell caught Bottas in his slower Williams before attempting an overtake. On the wet track Russell lost control and collected Bottas, with both cars suffering heavy damage and a red flag being produced.
Both drivers traded sour words, with Mercedes being left red-faced over their junior driver's involvement. In a recent edition of F1's Beyond the Grid podcast, Russell admitted that he attempted to defuse the situation with a phone call to Bottas that didn't go as hoped.
"I did give [Valtteri] a phone call, of which he didn't answer. But we've never spoken about that crash ever. We've never spoken about when I joined Mercedes. We've never spoken about any of that."
Since then Russell has gone on to make his switch to Mercedes full-time by replacing Bottas for the 2022 season. However, conversations between the two were had throughout the remainder of 2021, with Russell stating that no animosity exists over the incident.
"By the end of that year, we would bump into each other [and] we'd have a chat. We'd often speak on the drivers' parade and there was not one single ounce of awkwardness at all. It's just part of the business, part of the job and it's never personal."
READ MORE: Mercedes star reveals PowerPoint that landed him F1 seat