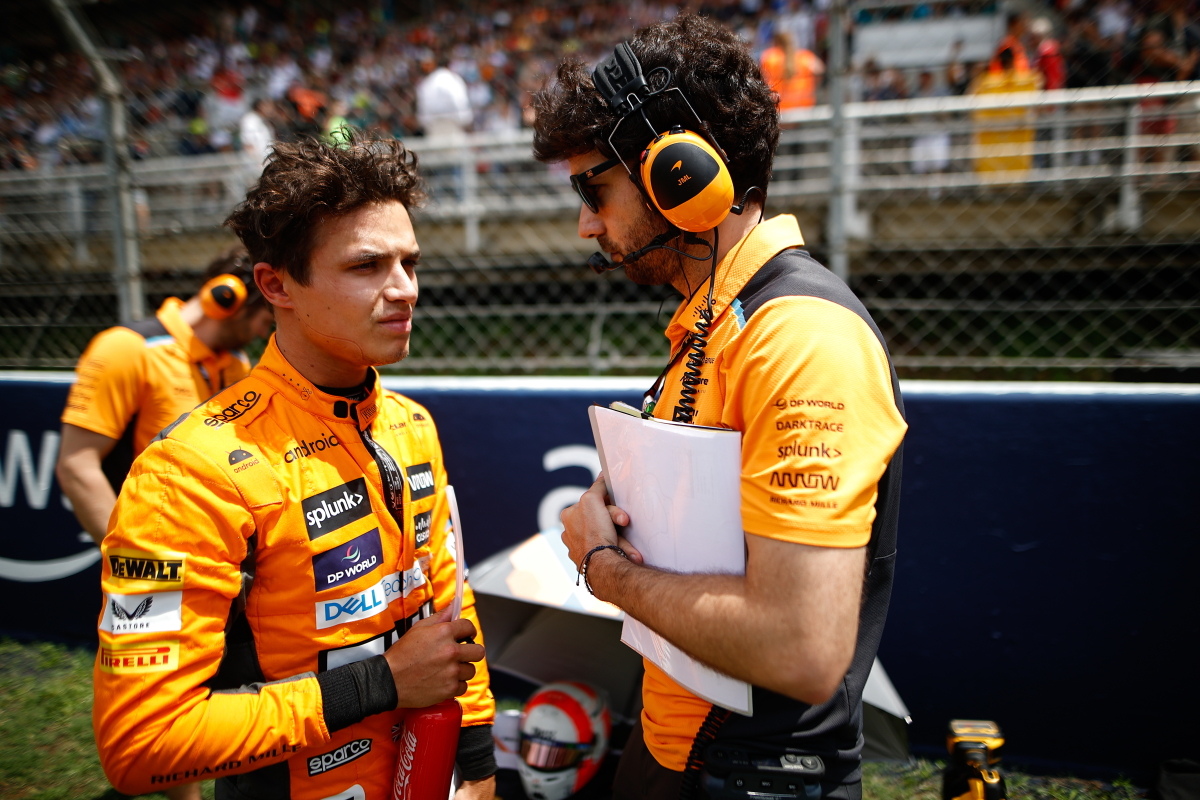 Norris reveals 'connection' affecting F1 performance
Norris reveals 'connection' affecting F1 performance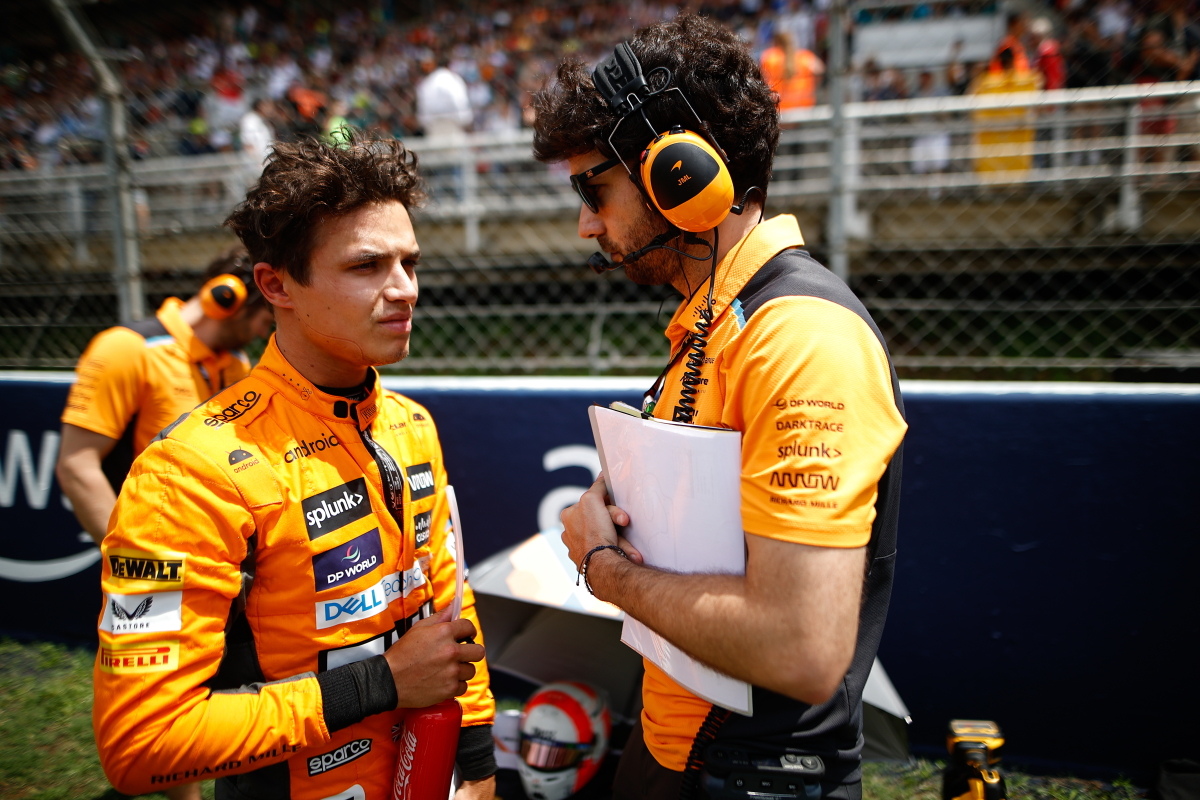 Lando Norris has joked that his 'brain doesn't connect' with his feet very well, something that has led to poor race starts.
The Brit lined up in third on the grid but got away well at the Japanese Grand Prix, nearly overtaking Max Verstappen going into turn one.
Ultimately, Verstappen was too fast for both Norris and his McLaren team-mate Oscar Piastri, and won the race comfortably. But both McLarens managed to claim a spot on the podium.
READ MORE: EXCLUSIVE: Verstappen setup quirk which allows Red Bull to make car even fasters
Norris beat Piastri, securing his fourth second-place finish in the past seven races, and his supreme reaction time at the start was a large part of how he managed to get ahead of the Australian.
And the 23-year-old has now revealed that he has been practicing his race starts, having been struggling to get off the line in recent grands prix.
"I've actually been quite bad at starts this year, not bad but I've not been strong, I've not been one of the guys that's constantly been going forward," he told Sky Sports F1.
"So I've worked quite hard with my start engineer on trying to improve my inputs, my feet, sometimes I can't control my feet very well.
"Normally when I hold the brake, my right foot also does something funny so my brain doesn't connect with my feet very well, which might be a good thing but it might be a bad thing!"
McLaren's strong performances continue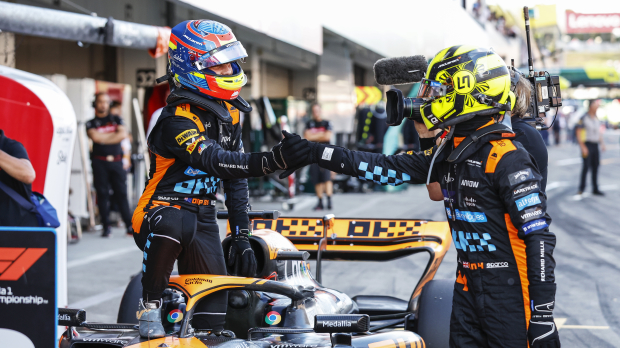 McLaren are rapidly decreasing the gap to fourth-place Aston Martin in the constructors' championship, and have outperformed them at the last three races, leaving them just 49 points behind the Silverstone-based team.
That's all after they only managed to take 17 points from the opening eight races of the season.
That form has now completely turned around, and they have established themselves as regular podium challengers.
Despite this, it feels as though they are still a while away from being able to challenge Verstappen for race wins.
"I almost had Max [at the start] but then I had so much understeer in two and three because we were expecting so much rear deg," Norris added.
"I was way too far under balanced on the front wing and then I went to turn one and two and I just understeered but I tried, I gave it a shot, just not enough."