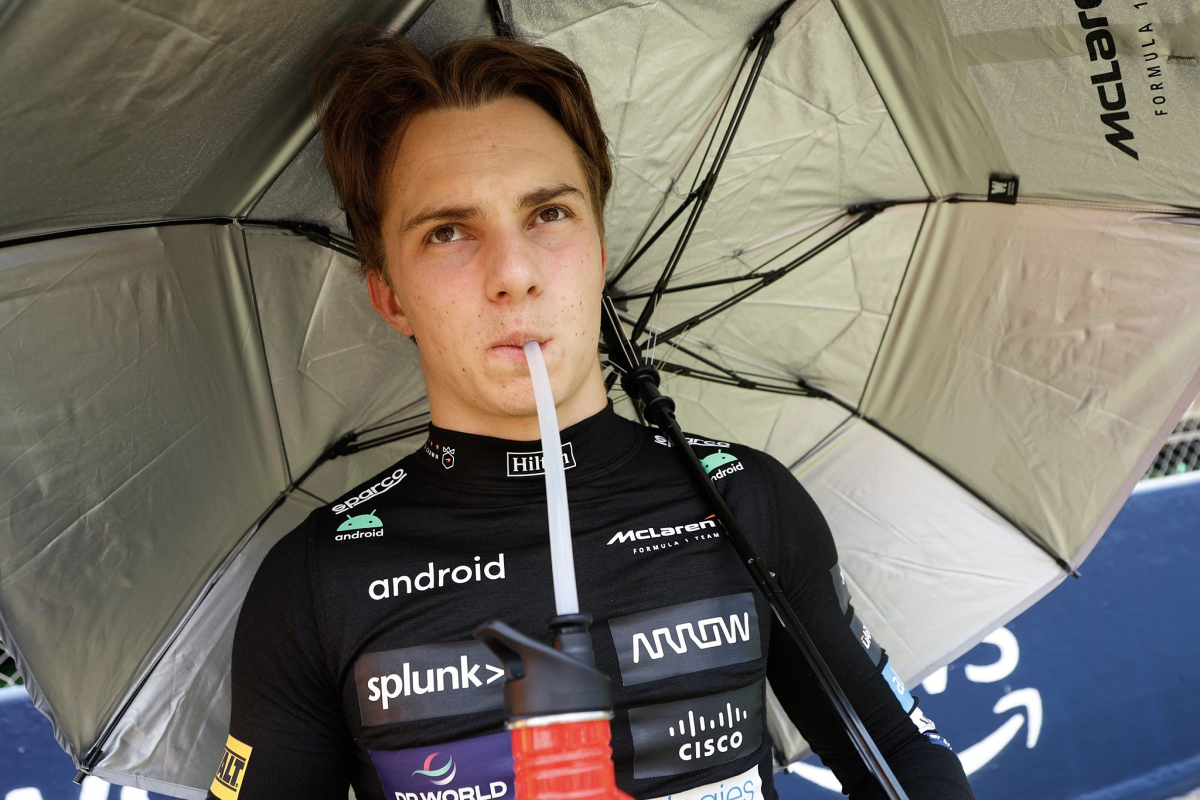 Piastri reveals he narrowly avoided mid-race DISASTER at F1 track
Piastri reveals he narrowly avoided mid-race DISASTER at F1 track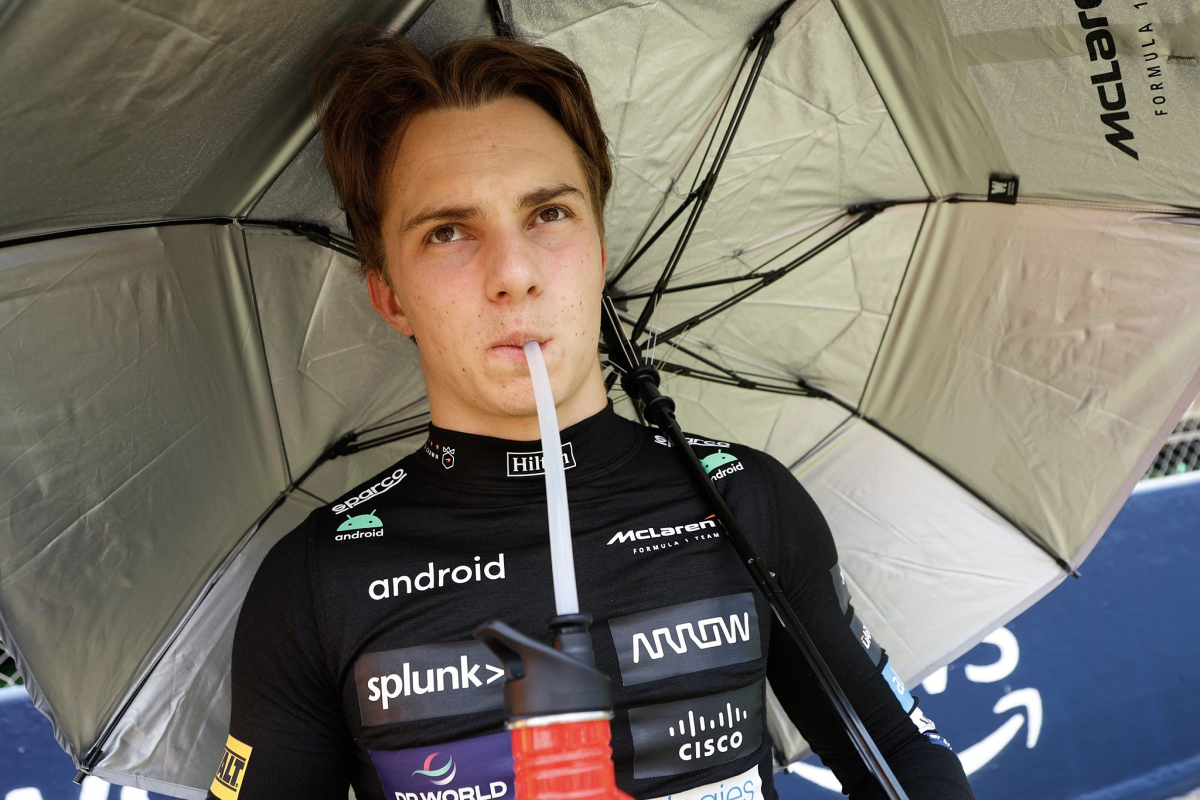 Oscar Piastri recently revealed to Lando Norris how he averted a mid-race disaster, after discovering his drinks kit contained sparkling water.
The situation could have gotten much worse for the Aussie driver if he'd had to drink the warm sparkling water during the 2021 Formula 2 race in Monza.
Set up by Darktrace on their YouTube channel, the McLaren pair played 'Fact or Phish' in a bid to catch each other out on true or false statements.
"In Monza in Formula 2 I had sparkling water in my drinks kit," Piastri admitted.


His McLaren team-mate's response was, "I mean that's like too random, I'm just gonna go [holds up green 'Fact' paddle]…it's too random to not be true."
READ MORE: Verstappen can be left FRUSTRATED by Perez in stunning Messi claim
The 2021 F2 champion elaborated on the story after admitting that it was in fact true.
"We managed to get it out before the race started, but yes it originally had sparkling water in, yep."
Norris has no sympathy for his team-mate
McLaren frequently film and post these 'getting to know you' interactions to their social media and the sessions are set up for the boys to tease each other.
Norris continued, "Really? Warm sparkling water, I imagine it's horrible."
"Well we had to get it out so I had to drink it all and spit it out somewhere." Piastri retorted.
Having a very public dislike for the carbonated drink, the event was clearly traumatic at the time for the man from Melbourne, posting the near-miss to his social media.
We had enough time to put still water (the only acceptable kind) back in before the race, but there was a bit of panic 😂

— Oscar Piastri (@OscarPiastri) September 15, 2021
To ease his pain, Piastri had sympathy from a like-minded community.
Sparkling Water is the worst thing ever created. Sending my thoughts and prayers for such an awful experience 🙏

— Joel (@JTayF1) September 15, 2021
READ MORE: Ricciardo's recovery after being STUCK in washing machine