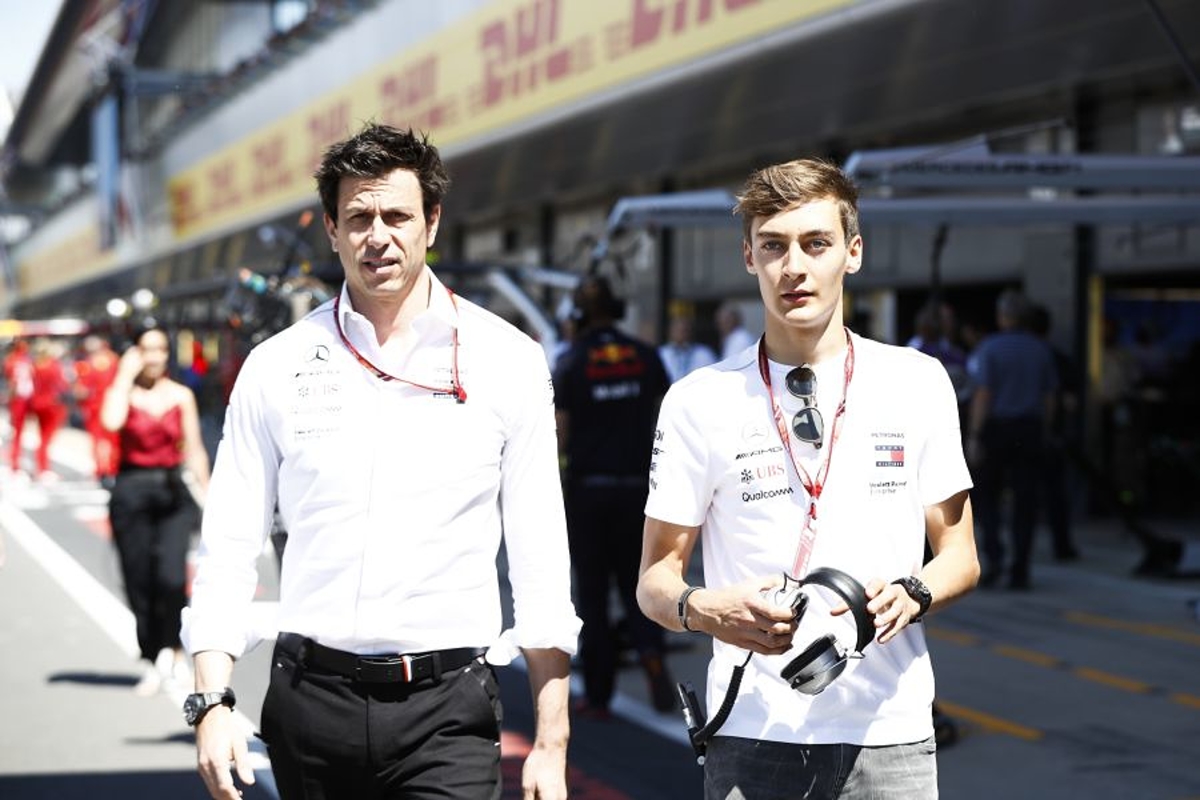 Russell caught signing RIVAL team's merchandise at Belgian Grand Prix
Russell caught signing RIVAL team's merchandise at Belgian Grand Prix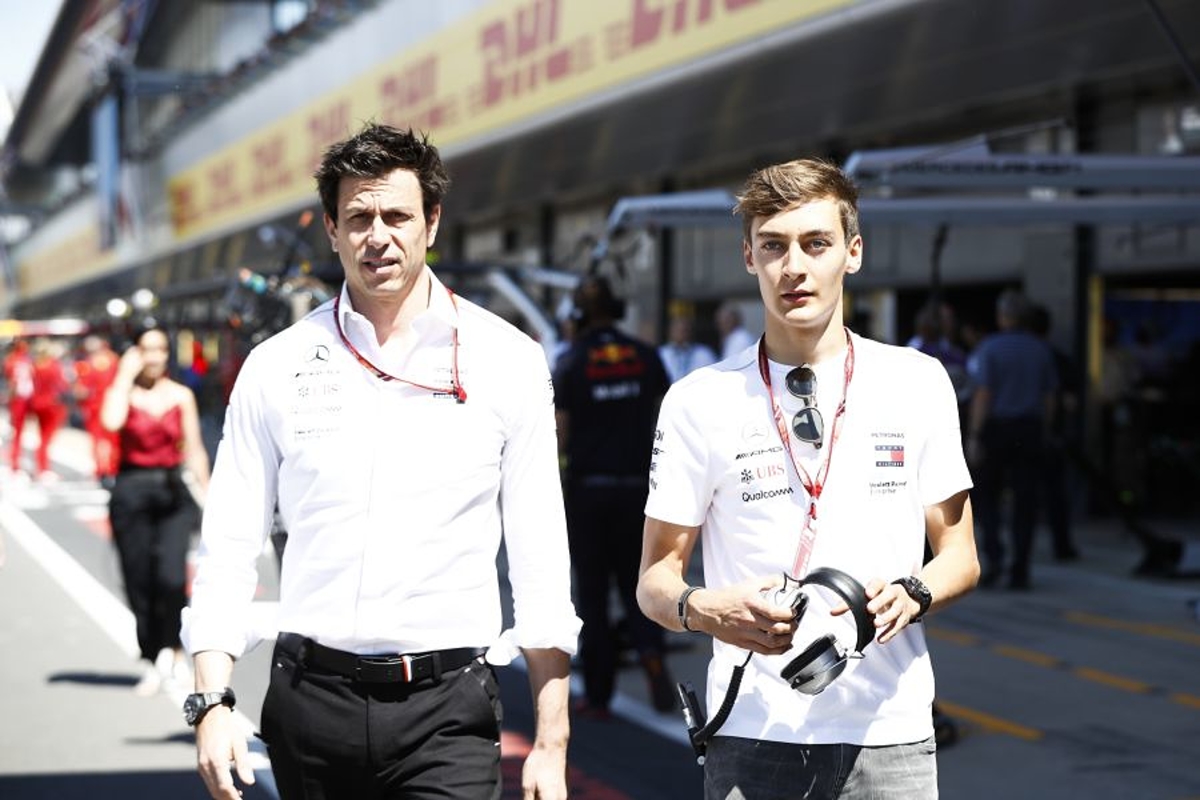 George Russell may have to answer to Toto Wolff after he was spotted signing a Max Verstappen cap at the Belgian GP.
As the Mercedes driver went along the line of fans hoping for signatures and selfies, he ended up signing an orange Red Bull cap by virtue of basically being on auto-pilot.
Mercedes itself shared the footage on its social media page, zooming in on the person's face as Russell put pen to cap.
The team's light hearted post described how 'something ain't right' before highlighting the moment with the message 'wasted' in the style seen on the Grand Theft Auto 5 videogame, when a player makes a fatal error with a character.
Wolff, the team principal, might have to give Russell a slap on the wrist with Verstappen and Red Bull one of Mercedes' biggest rivals.
READ MORE: Toto Wolff: Net worth, wife and career profile of Mercedes giant
Common occurrence
The Belgian GP saw much more inter-team banter as Red Bull and Ferrari embarked on a weekend-long duel.
It all began on Friday as Christian Horner taped over a fan's Ferrari cap while they were watching practice from the back of the Red Bull garage.
The Scuderia stepped things up a notch by placing a Ferrari sticker on Red Bull's motorhome but the reigning champions got the last laugh.
On the grid prior to the race on Sunday, Horner was chatting to Ferrari team principal Fred Vasseur and sneakily stuck a Red Bull sticker on him.
READ MORE: Christian Horner: The Red Bull giant and 'Drive to Survive' star