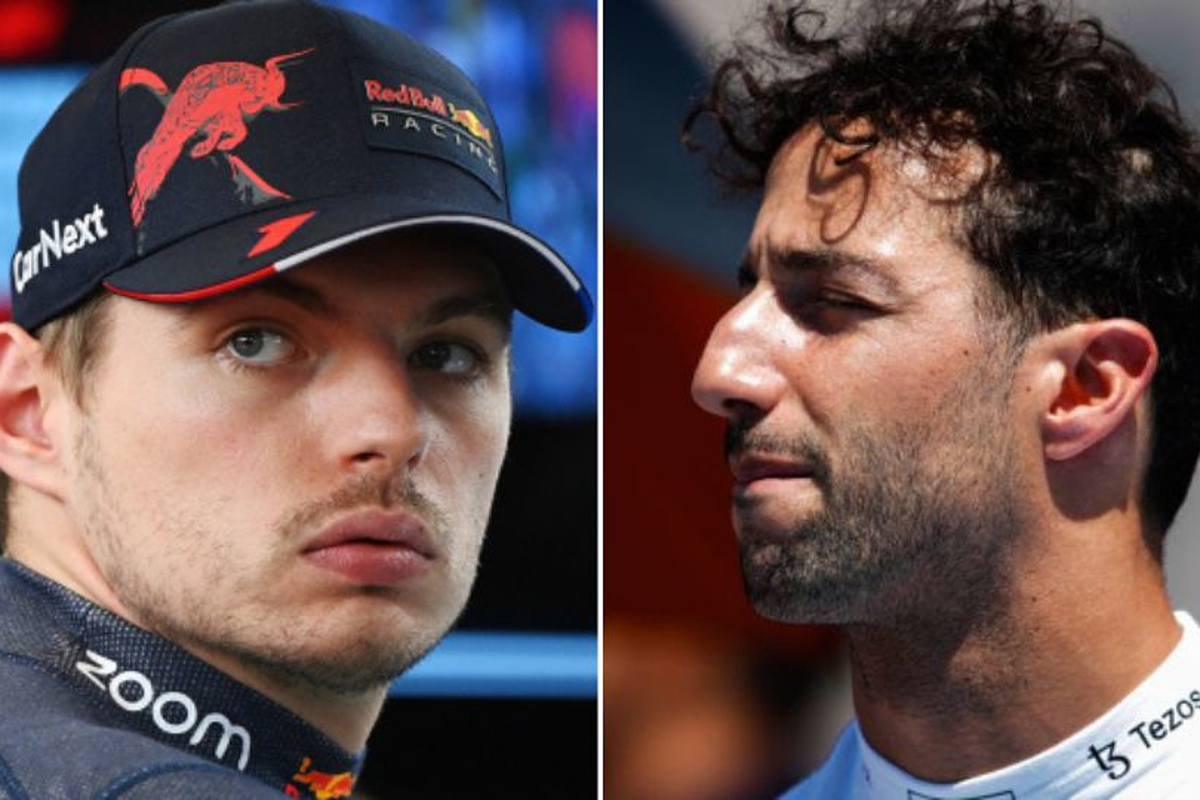 Verstappen and Perez Red Bull dynamic COLLAPSES amid Ricciardo involvement
Verstappen and Perez Red Bull dynamic COLLAPSES amid Ricciardo involvement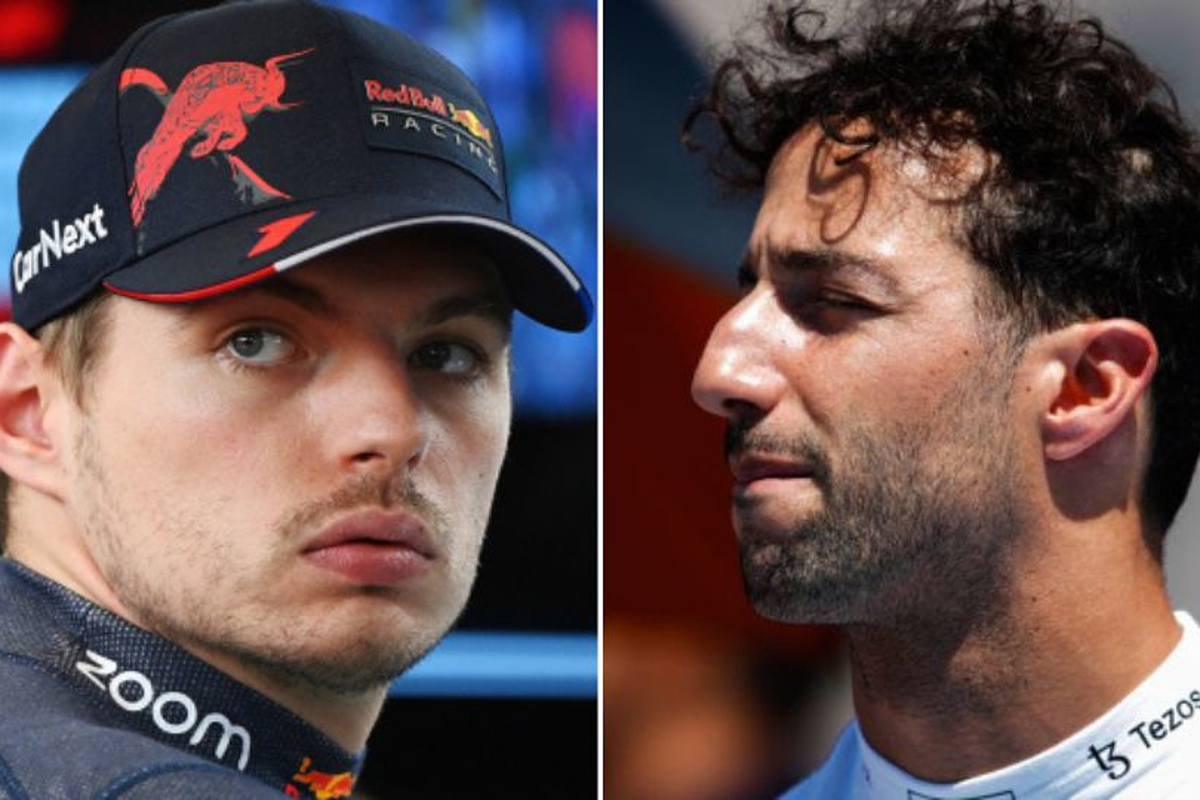 Daniel Ricciardo steered Max Verstappen off track in a hilarious video that saw the Australian attempt to guide the Red Bull driver through a blindfolded virtual lap of Silverstone.
Although Ricciardo will be racing for AlphaTauri at the Hungarian Grand Prix, his last race as Red Bull's reserve driver came at Silverstone for the British Grand Prix.
Verstappen went on to claim victory for the sixth time in a row, with Perez crossing the line further behind in sixth.
READ MORE: Ex-Red Bull driver reveals Ricciardo IGNORED advice ahead of F1 hiatus
The time and effort that goes into race weekends extends beyond the practice and qualifying sessions, with drivers often taking part in race simulations to help with their understanding of the track.
But in a recent video released by Red Bull on their official YouTube channel, things got slightly out of hand.
Perez, Verstappen and Ricciardo all took part in a rather unconventional group effort to produce a one-lap sim.
Verstappen had control of the wheel while blindfolded, Perez operated the pedals without being able to see the screen and the pair both relied on Ricciardo for guidance, things were unsurprisingly rather chaotic.
One of the more noteworthy incidents came as Ricciardo kept repeating "this is good" through fits of laughter as the Dutchman flew off the track before ending up in the gravel at Chapel.
Max: Misses Turns 11, 12, 13 ❌
Daniel: This is good. This is really, really good 😄 pic.twitter.com/f9lNxBUnhm

— Oracle Red Bull Racing (@redbullracing) July 17, 2023
Despite Verstappen careering off track on numerous occasions during the race sim, in reality, the two-time world champion has put himself and Red Bull in an already commanding position so early on in the season.
Heading into the Hungarian Grand Prix this weekend, Verstappen currently holds a 99-point lead over Perez in the driver standings, while Red Bull themselves sit 208 points adrift of Mercedes in constructors' championship.
READ MORE: Horner reveals INCREDIBLE plan to sign Hamilton for Red Bull