Daniil Kvyat admits he was anxious about making a Formula 1 return with Toro Rosso, but after a smooth pre-season the Russian feels ready to put the past behind him and says driving an F1 car has become "a pleasure" once again.
After becoming F1's youngest points scorer on his debut back in 2014, a dramatic rise and fall saw Kvyat promoted to Red Bull, before he was demoted again and eventually released by Toro Rosso in 2017, leaving many wondering whether he'd ever return to the F1 grid.
Now back with the team that bookended the first part of his F1 career, Kvyat explained to GPFans how he went from feeling unsure about getting back behind the wheel to now being eager to show people how he's changed as a driver.
"I was, to be fair, slightly anxious before the [Abu Dhabi] test," Kvyat said during pre-season testing in Barcelona.
"I had been a long time away from an F1 car and from F1… from track action, let's put it this way. It wasn't an easy few days leading up to it, but really happy days in another way also.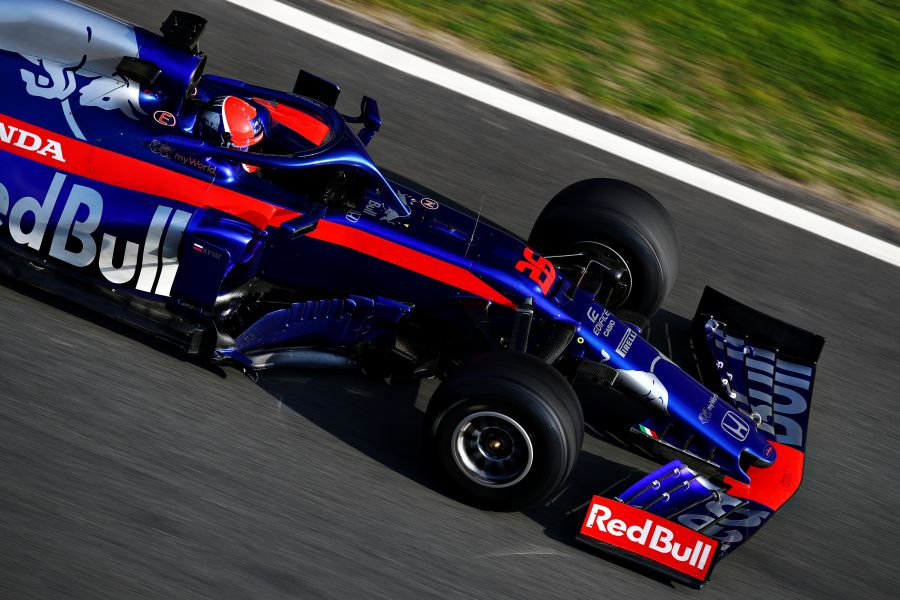 "Also, [there was] a question mark of how things would go after so long away - generally, the driving. Within five laps I was back to normal, and like Franz [Tost, team principal] said, it didn't feel like I had been away."
Kvyat describes how the time away from racing, taking simulator duties with Ferrari last year, has benefited him and says he expects the changes he's made will be reflected in his on-track performances this season.
"I think things are different to when I was here last. I think it was good in a way to have this year to put things together and to reflect on things, try to become better as a driver," said Kvyat.
"Hopefully the things I've changed in my approach to work in general and to driving will also be very well reflected on the track."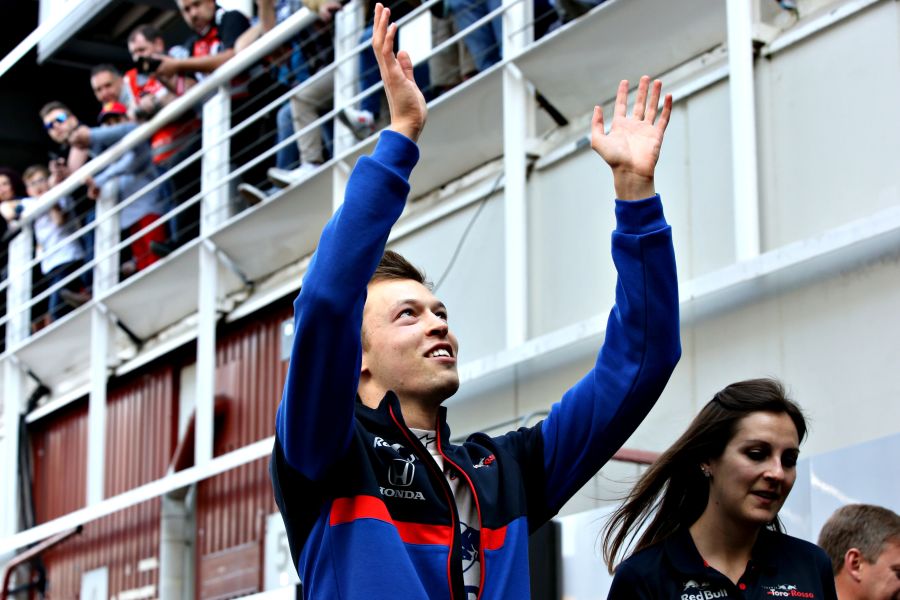 When asked if he'd considered rejecting the team that had effectively fired him 18 months previously, Kvyat said his desire to get back on the grid made it impossible for him to say no.
"Usually summer is the period when you can start to talk a lot [about future plans] and the first real proposal which came, which seemed real and was very direct, was from Helmut [Marko].
"I didn't think twice, no. I wanted to come back and I had a lot of things to do [with Toro Rosso], and I said I wanted to come back to do my best here. My hunger [to race] grew a lot through 2017.
"Now I feel quite back to normal I would say. I'm really into it now and really enjoying every process every time I get out in the car, it's a pleasure."
EXCLUSIVE: 'Mercedes, Ferrari will destroy F1 without budget cap'
EXCLUSIVE: Giovinazzi excited for role in F1's Italian revival