The Spanish Grand Prix was a much calmer affair than the four races that preceded it in 2019, but had the same result as the rest – Mercedes winning with a one-two finish. Lewis Hamilton overturned a qualifying defeat to Valtteri Bottas to earn success when it mattered most in the race.
Ferrari's challenge fizzled out early in the weekend, but the midfield battle was as tense as ever in what might be our final trip to the Circuit de Catalunya for a while.
Matt Scott has run the rule over all 20 drivers in action. Let us know if you agree, or not, with the scores on Facebook and Twitter!
Lando Norris (Qual: 11th - Race: DNF) 5/10
Missed out on Q3 by four hundredths of a second, but might have fancied climbing a few places with free tyre choice. Alas, he dropped to 16th on the first lap and his race ended 20 laps early when an attempt up the inside of Lance Stroll at Turn 2 led to a collision between them.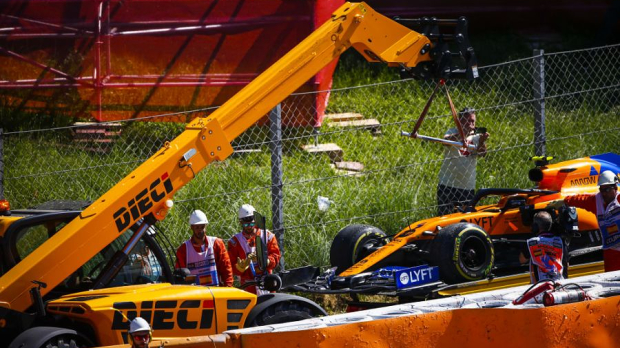 Lance Stroll (Qual 17th - Race: DNF) 4/10
The Canadian's run of Q1 eliminations has now stretched to nine races and there was no lightning start to soften the blow this time. Norris pointed the finger at Stroll over his collision, but he was ahead on the track. Regardless, the stewards deemed it a racing incident.
Robert Kubica (Qual: 20th - Race: 18th) 4/10
Qualified an enormous 1.2 seconds behind his team-mate and continued his run of finishing last on the track. The weekend also came with reports that Kubica might not see out the season at Williams. It's certainly not going well.
George Russell (Qual: 19th - Race: 17th) 5/10
Qualified within four tenths of the pack to suggest both he and Williams are making some progress. Still they were lapped before the chequered flag, in the mere 13 laps between the safety car coming in and the race ending.
Pitted after just six laps as Alfa Romeo tried to make strategy gains, but it only served to undo a solid launch from the Italian and he spent most of the race in front of just the Williams.
Sergio Perez (Qual: 15th - Race: 15th) 5/10
Outqualified Stroll yet again but failed to make an impression on the race, doing little else other than holding position.
Kimi Raikkonen (Qual: 14th - Race: 14th) 5/10
The big loser at the start as the Finn's rallying skills were put to the test in the gravel after going locking up on the run up to Turn 4, dropping him to 20th in the process. Failed to score points for the first time this season.
Nico Hulkenberg (Qual: 16th - Race: 13th) 4/10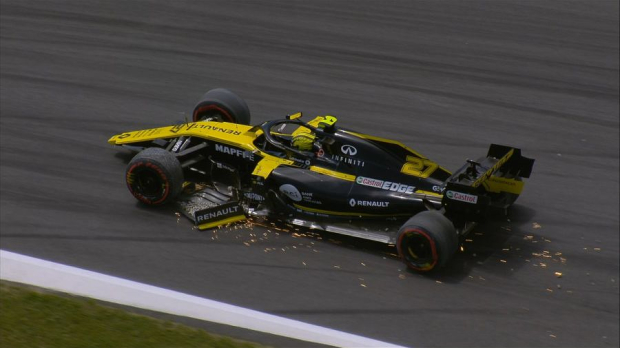 Had to contend with a pit-lane start after crashing in qualifying, going on to race a second anonymous event in a row – not what Renault were after in 2019.
Dropped three spots on the grid after his embarrassing crash with Daniil Kvyat in Azerbaijan. Was freed by the team to pass Hulkenberg and have a crack at those ahead, which shows he was at least the quicker Renault driver.
Alexander Albon (Qual: 12th - Race: 11th) 5/10
Might have snuck the final points place away from Romain Grosjean with an extra lap or two, but had to settle for 11th.
Romain Grosjean (Qual: 7th - Race: 10th) 5/10
Superb through Friday and Saturday to suggest that Haas might even push the Red Bull of Pierre Gasly. That didn't quite materialise in qualifying or the race and then lost out to his team-mate Kevin Magnussen, dropping further down the order after contact between them.
Daniil Kvyat (Qual: 9th - Race: 9th) 7/10
Finished where he started, but that wasn't the full story for Kvyat. Toro Rosso's slightly botched double-stack pit-stop put him out of position, but a spectacular overtake around the outside of Raikkonen at Turn 4 set the tone for a fine recovery, which included a couple more passes.
Carlos Sainz (Qual: 13th - Race: 8th) 6/10
Sainz was one of the biggest benefactors of the safety car, partly brought out by his McLaren team-mate, of course, to continue his run of scoring in his home race to five attempts.
Kevin Magnussen (Qual: 8th - Race: 7th) 7/10
You have to admire the Dane's willingness to get his elbows out, even on his team-mate, although it might have caused a few donations to Guenther Steiner's swear jar. K-Mag is 'best of the rest' in the standings, with just two scores this year. Few would bet against him holding that spot at the end of the year right now.
Pierre Gasly (Qual: 6th - Race: 6th) 6/10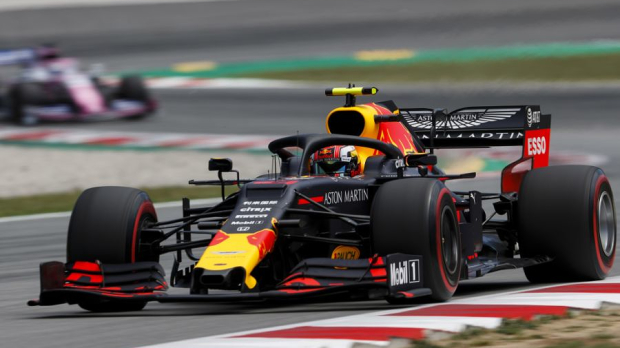 The Frenchman hit par for the second time this season as he featured on the coattails of the leading pack in both qualifying and the race. Had a crack at taking fifth place of Charles Leclerc at the safety car restart, but just fell short.
Charles Leclerc (Qual: 5th - Race: 5th) 5/10
Compromised his qualifying with an extra Q2 run that meant he only had one crack at Q3. Not as serious as Baku, but two sloppy Saturdays in a row show that the 21-year-old still has plenty to learn in the fight for honours. It perhaps also had an impact on his race as Ferrari tried a one-stopper that looked grim until the safety car prompted a change.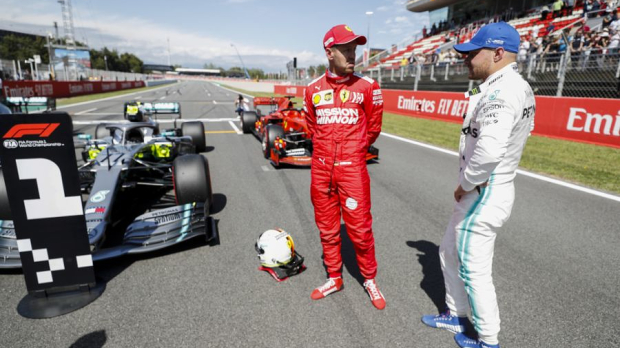 Vettel himself admitted after the race that he only had one shot at making anything happen, it had to be off the line or not at all. The German can be forgiven for locking up a touch while going three-wide into Turn 1, although the move also held up Leclerc at the launch and for a few laps afterwards. He can't be blamed for Ferrari's dithering on the pit-wall.
Max Verstappen (Qual: 4th - Race: 3rd) 8/10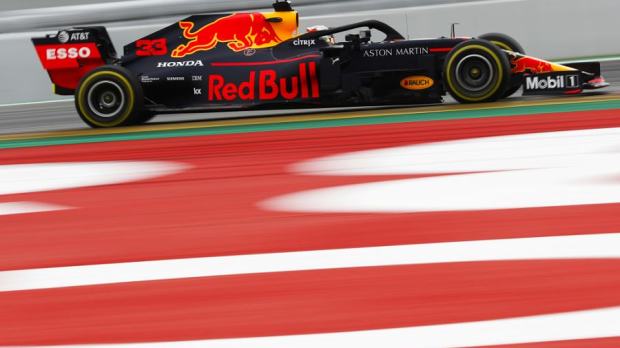 Once again, Verstappen got the absolute maximum out of the RB15 and then a little more. This was evidence of the Dutchman's growing maturity too, holding back a shade off the line and then pouncing once Vettel had made an error and blocked Leclerc in the process, sweeping by the red cars and putting himself in position to take a second podium of the year against the odds.
Valtteri Bottas Qual: 1st - Race: 2nd) 7/10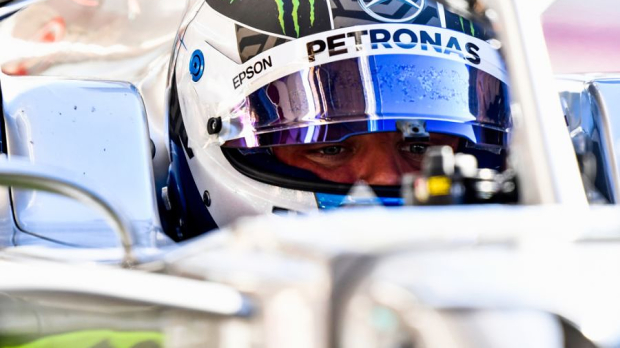 A six-tenths victory in qualifying should not be ignored, neither should three pole positions in a row. However, only one of those poles has been turned into victory, with sluggish launches to blame each time. Even Bottas' win in Baku came after just managing to hang onto P1 after a slower getaway than his team-mate.
Lewis Hamilton (Qual: 2nd - Race: 1st) 8/10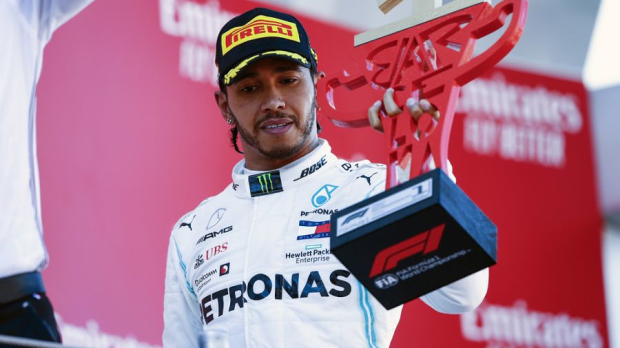 Put in a wretched lap at the first attempt in Q3 by his standards and couldn't catch Bottas on the second run as gravel on the circuit compromised everyone. Turned it around on raceday, however with the minimum of fuss. Even a safety car couldn't interrupt the flow of Hamilton, who also took his first fastest-lap bonus point of the year as he took back top spot in the championship from Bottas.