Lando Norris has revealed that he thought his car was "going over" into the air during the Chinese Grand Prix on Sunday following a collision with Daniil Kvyat which saw the McLaren driver's car go airborne before landing with a thud, winding him.
Only a few moments into the race in Shanghai, Kvyat found himself sandwiched between Norris and his team-mate Carlos Sainz. The Toro Rosso driver appeared to crash into both cars, and subsequently received a penalty for the incident.
The second part of the crash saw Norris clipped which lifted the right side of his car, and the Brit thought at the time he was going to flip over completely.
"I thought I was going to go over," said Norris.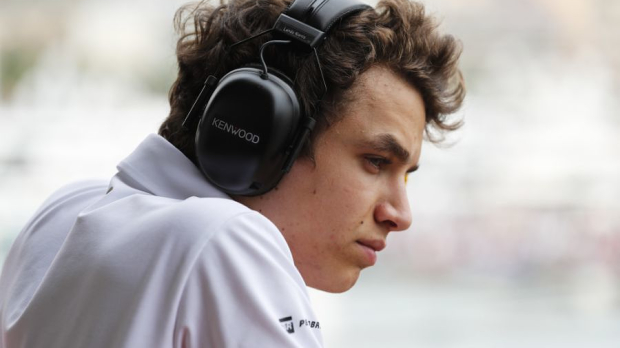 "I was a passenger, and not in control of anything. I had to wait and hope for the best. There was quite a bit of air time. I went flying for a bit.
"All I saw was blue sky until I landed again, and then my vision came back.
"I could think again and I realised what had just happened. I didn't know when to breathe and I lost my breath for a bit.
"It was a shock, and I was winded initially. It wasn't nice."
Kvyat has since complained about receiving the fine, pleading his innocence, but Norris believes the stewards were correct in their assessment of the incident.
"At the time, I didn't know it was Kvyat who made contact with Carlos which then caused the contact into me," he added.
"If the stewards thought it was his fault, I will back them with that.
"It took both me and Carlos out of contention and out of what might have been a double-points finish for the team."
Norris continued for the majority of the race at the back of the grid, before eventually retiring not long before the final laps.