Haas boss Guenther Steiner has admitted that he is preparing himself for "disappointment" with regards to the upcoming Azerbaijan Grand Prix as he expects the team to encounter further tyre issues which have haunted their last two races in Bahrain and China.
The American outfit started the season in relatively promising fashion after Kevin Magnussen finished sixth in Australia, but since then tyre problems have curtailed their attempts to finish in similarly high positions, with both Magnussen and Romain Grosjean finishing outside of the top 10 in the last two races.
Unfortunately for the team, Steiner is expecting more issues in Baku.
"We understood the problem after Bahrain but we couldn't fix it in time for here, we still need to work on it," he said.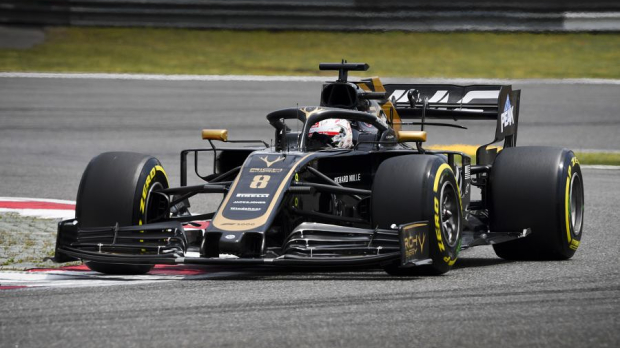 "We need to keep on working and try and find a solution to our big issue.
"We didn't have this in winter testing, as the track is completely different to these tracks like Bahrain, here and Baku.
"Baku is even worse - I'm readying myself for the disappointment. I hope we find something before Baku. At these race tracks we can't get energy into the tyre."
Steiner thinks that the climate and track set-ups of different locations are the main problems.
"It's high-speed tracks with long straights and low energy corners where we can't get the heat into the tyres. That's what it is," the Haas team principal added.
"In winter testing, even if it was cold in Barcelona, you load the tyres a lot, you have energy to put in, you can keep the heat in it.
"In Australia, the temperature is higher and it was fine. But in Bahrain and here, it just doesn't work."