Max Verstappen is the only driver on the Formula 1 grid capable of challenging Lewis Hamilton. That is the view of F1 analyst and former GP2 champion Davide Valsecchi, who says both Mercedes and Ferrari should be looking to sign the Dutchman from Red Bull.
Verstappen has made a splash since becoming F1's youngest driver as a 17-year-old in 2015 and is widely regarded as the best natural talent to come into F1, perhaps since Hamilton did in 2007.
Valsecchi says the Dutchman's "fuck you" attitude is key to his success and hopes to see the Dutchman given a competitive car in 2019 – otherwise another Hamilton title win will be on the cards.
"He is extremely young, extremely good and extremely arrogant," Valsecchi told Formule 1 of Verstappen.
"Although, arrogant may not be the right word.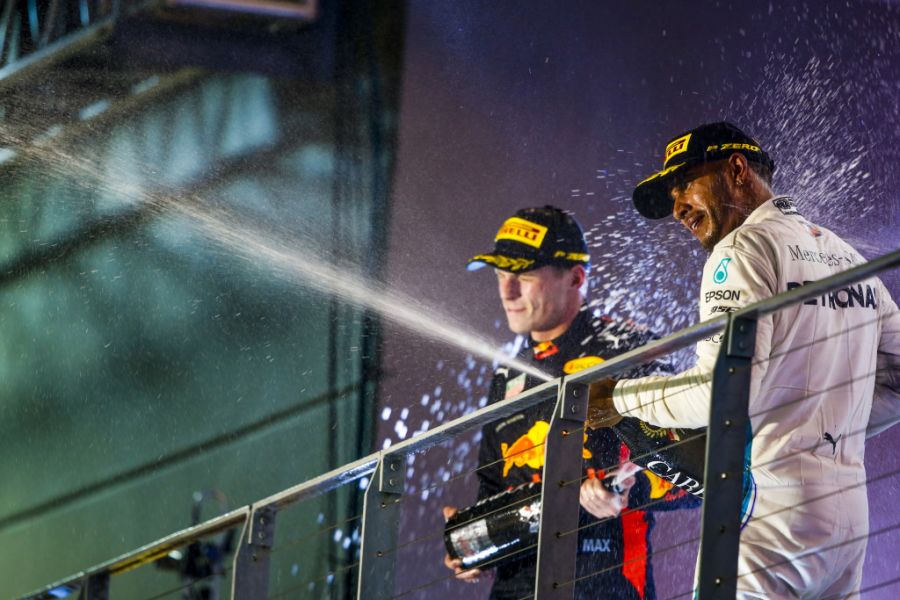 "He has a lot of self-confidence: 'I am the best, fuck you'.
"I love that. Max is a killer, always aggressive and very fast. You need that to become champion.
"In my view, Verstappen is the only one who can beat Hamilton. He can cause panic in Lewis' head.
"It is deadly sin that Max does not have a champion car. Now Hamilton is unbeatable because he has no competition.
"Max is much better than Sebastian Vettel, Kimi Raikkonen and Valtteri Bottas."
With Red Bull banking on Honda to deliver a power unit capable of putting them back in the title fight, Valsecchi says F1's current powerhouse teams should both be looking to bring Verstappen in.
He said: "If I were Mercedes, I would contract Verstappen as Hamilton's successor: one world champion goes and the other comes. Perfect right?
"And if I was Ferrari and want to challenge Mercedes, I would get Verstappen immediately. Only I do not decide that unfortunately."
MORE: Vettel reveals details of Hamilton relationship
MORE: Ferrari can't handle the pressure - Massa