Sauber team boss Fred Vasseur was left furious at the decision not to punish Kevin Magnussen for a collision with Pierre Gasly, branding the Hass man "fucking dangerous". Magnussen picked up a puncture after swooping in front of Leclerc, who was lucky to escape unharmed.
The Dane ultimately retired due to the damage caused by the incident, with Leclerc also registering a DNF when he suffered a mechanical failure later in the race.
Leclerc labelled Magnussen "stupid" over team radio after they touched, but Vasseur went one further in his assessment.
"From my point of view it was quite obvious, but there was no further action," Vasseur said.
"He is involved in all the big crashes throughout the season, if you have a look. I'm not the referee, it's the FIA - they have to take decisions or not.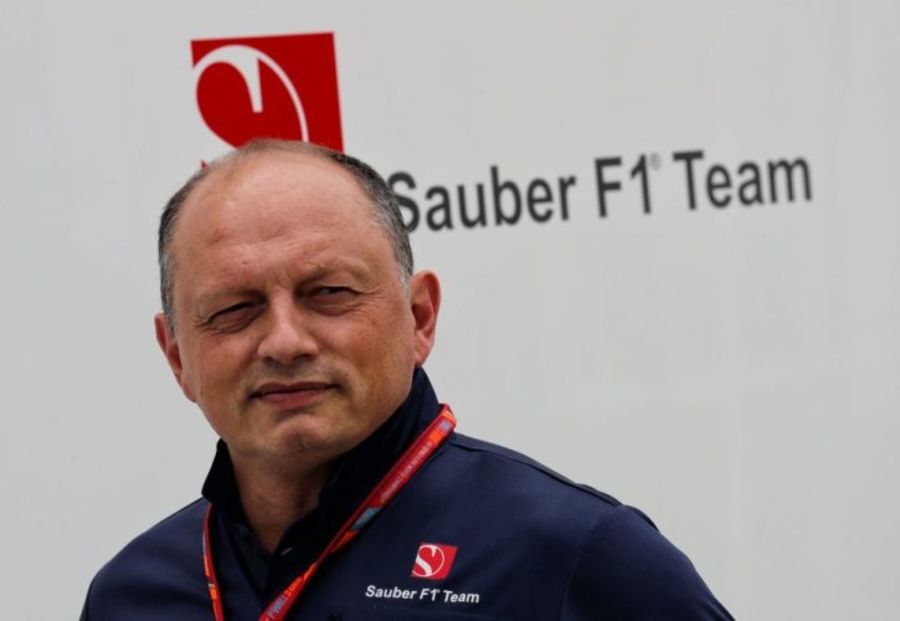 "The move was fucking dangerous, he's moving always late, and one day we'll have a huge crash. When you are at 320km/h, it's more than dangerous."
While Charlie Whiting admitted Magnussen had moved into Leclerc's path, but said stewards did not believe he had reacted to the Sauber man.
"It was in two bits as you know, on the straight and then in the corner. He got the puncture in the first one," Whiting said.
"If you analyse it very, very carefully, what you see is two cars coming down with Kevin not moving, and then Charles catches, catches, catches, he decides to go to the right, and at exactly the same time, on the video, one frame, there's one frame difference, then Kevin moves.
"I think it's impossible to say that Kevin blocked him, it was just he made the decision that he was going to go right, fractionally after Charles had.
"You had to look at it quite a few times and analyse it in little detail to see that, but I think that it's just unfortunate, and that's what the stewards felt."
VIDEO: Magnussen swipes Leclerc!