VIDEO: Verstappen blikt terug op zijn waanzinnige race in Brazilië 2016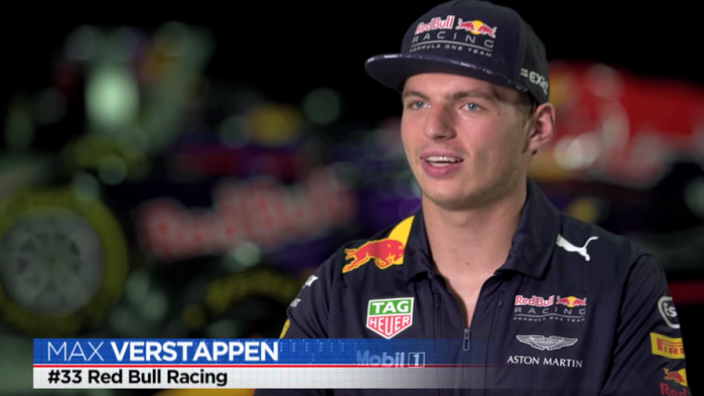 Morgen gaat het raceweekend in Brazilië beginnen en Max Verstappen heeft goede herinneringen aan de baan in Sao Paulo. De Nederlander kende er vorig jaar een spectaculaire inhaalrace op een kletsnat Interlagos. In de video 'Racing In the Rain' van Mobil 1 The Grid blikt Verstappen terug op de editie van vorig seizoen.
"Interlagos is absoluut één van mijn favoriete circuits", zo zegt Verstappen in de video. "Je rijdt hier tegen de klok in en dat is ontzettend zwaar voor je nek. Ook omdat we niet echt gewend zijn om constant naar links te rijden." Ondanks de fysieke uitdaging heeft Verstappen veel zin in de race waar hij vorig jaar menig Formule 1-liefhebber versteld liet staan. Hij kende een geweldige inhaalrace en reed zichzelf van achteren helemaal naar het podium.
"Ik houd er altijd van om in de regen te rijden. Het haalt bij verschillende auto's het voordeel van het vermogen weg", zo legt hij uit. "We hadden vorig seizoen een foutje wat betreft de strategie, want we hadden de inters op de wagen gezet terwijl het begon te regenen. Dus ik moest direct weer terug wisselen naar de full wets en daardoor zakte ik terug naar de 16e plaats. Om vervolgens door het veld heen terug te komen op de derde plek, en dus het podium, gaf een geweldig gevoel."