Kimi Raikkonen will sign a two-year contract extension with Ferrari, according to reports in France. F1only.fr has suggested that the Finn will pen a long-term agreement to partner Sebastian Vettel up to the end of the current Concorde Agreement in 2020.
Raikkonen had been expected to abdicate his Scuderia seat for Charles Leclerc until the death of former Ferrari president Sergio Marchionne.
It was understood that Marchionne was behind a plan to promote Leclerc after just one season in F1, but the new chiefs at Maranello are reported to be keener on the stability that Raikkonen offers in order to limit turmoil brought on by Marchionne's sudden passing.
Vettel has made no secret of his desire to remain paired with Raikkonen in 2019 and beyond and the duo have regularly talked up the harmonious union they have enjoyed since 2015.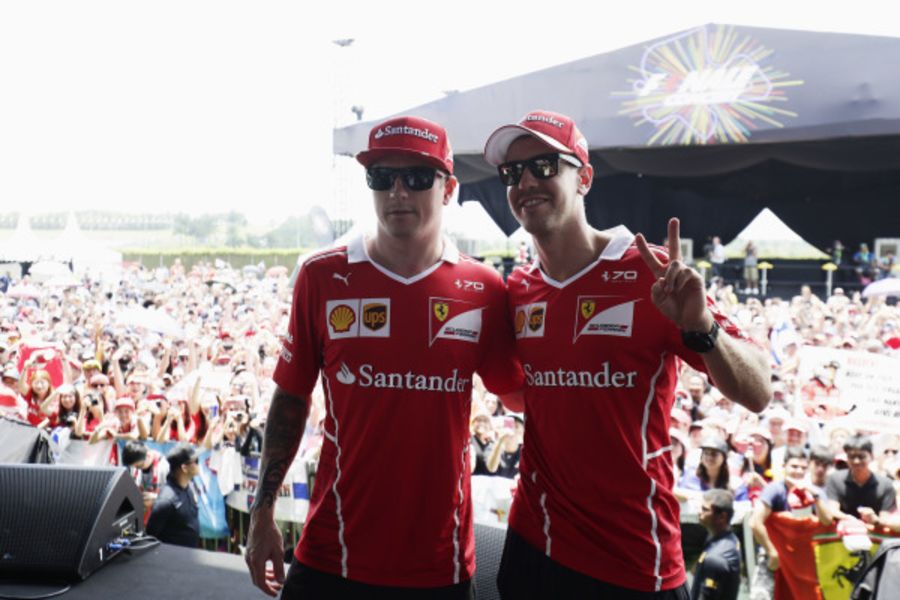 Leclerc has dominated Sauber team-mate Marcus Ericsson in his rookie F1 season, but the Formula 2 champion is not short of options for next year.
The Swiss team are expected to continue their progression in the midfield, while the Ferrari-powered Haas team - often the 'best of the rest' in races this season - could offer a step up.