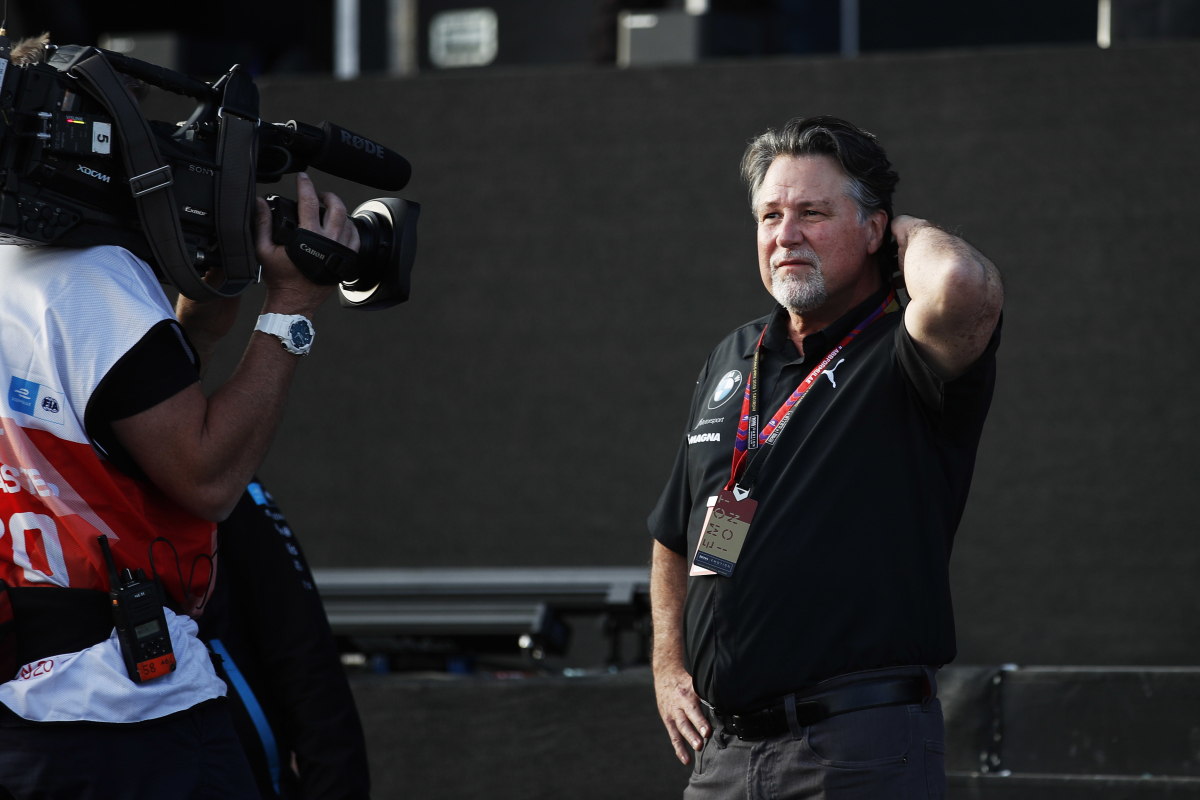 Why Andretti/GM F1 move is nowhere near a done deal
Why Andretti/GM F1 move is nowhere near a done deal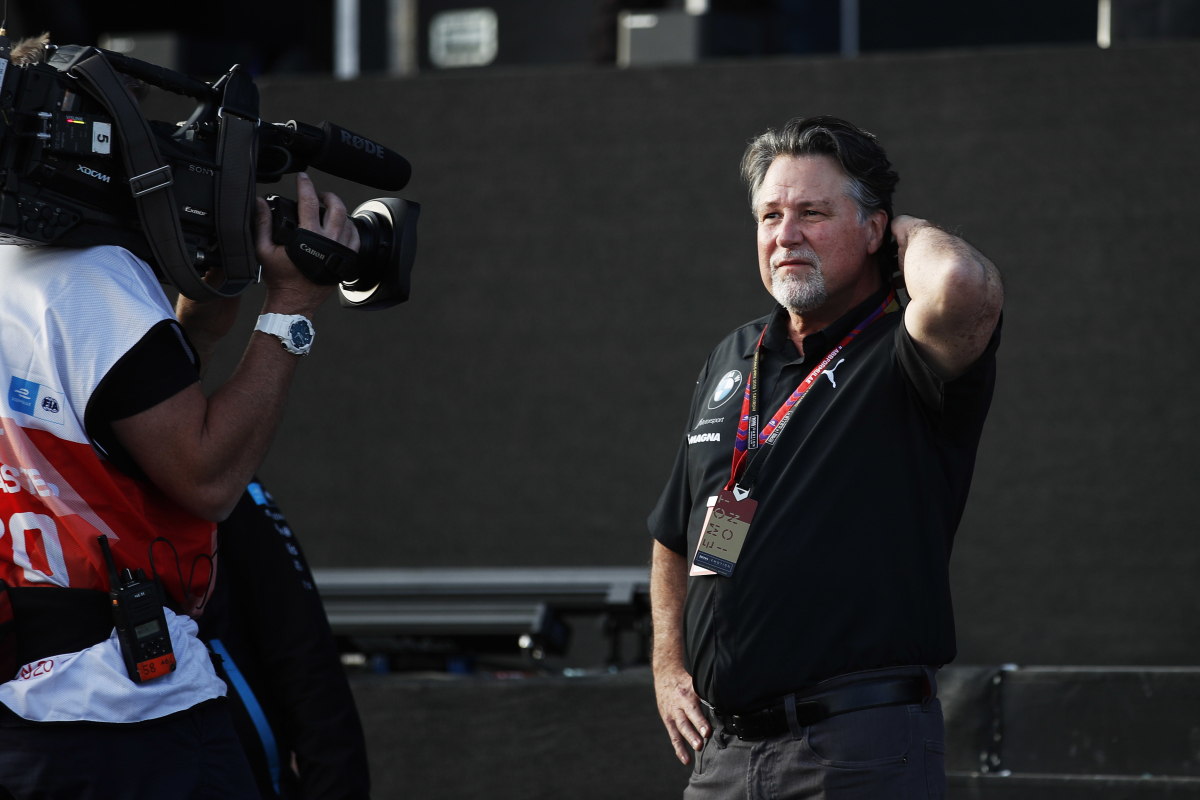 Just a few days ago you could sense within Michael Andretti that he felt he had finally cracked it in his bid to enter F1.
As he conducted a virtual press conference with Mark Reuss, president of one of the world's biggest car manufacturers in General Motors, the announcement of a tie-up between the two parties suggested a tipping point in his favour had been achieved.
As Andretti pointed out during the press conference, up until then there had been vocal scepticism within F1 to his bid despite the power of his name within motorsport.
"One of the big things was, well, what does Andretti bring to the party?" he remarked.
"Well, we're bringing one of the biggest manufacturers in the world now with us, with General Motors and Cadillac.
"We feel that was the one box we didn't have checked that we do have checked now.
"We'll be bringing a tremendous amount of support now to F1. It's hard for anyone to argue that now."
F1 plays it cool
Box ticked, as far as Andretti is concerned. Well, not quite. It's going to take so much more for Andretti to prove himself.
The initial reaction from F1 was tempered but rightly so.
An F1 statement read: "There is great interest in the F1 project at this time with a number of conversations continuing that are not as visible as others.
"We all want to ensure the championship remains credible and stable and any new entrant request will be assessed on criteria to meet those objectives by all the relevant stakeholders.
"Any new entrant request requires the agreement of both F1 and the FIA."
Let's break down this statement.
The first paragraph was effectively a slap on the wrist for Andretti.
As previously mentioned, the 60-year-old has been very public, almost aggressive in nature with regard to his bid, and this is not how F1 likes to conduct its business.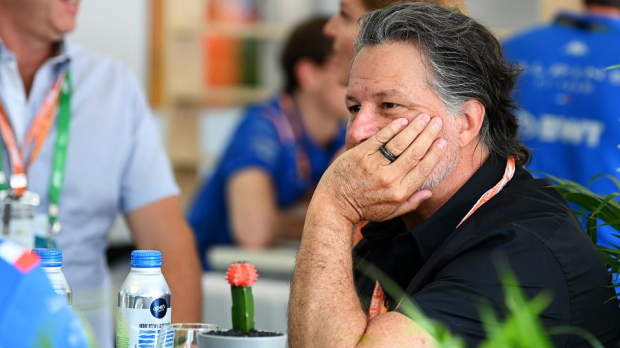 It is not a case of 'he who shouts the loudest will be heard the most'.
Behind the scenes, GPFans understands F1 is in talks with the likes of Porsche, Ford and Hyundai with regard to a possible entry. You do not hear from any of these parties with regard to their bids.
Moving on to the second paragraph, there is general concern inside F1 that whilst the name GM, and more specifically that of one of its leading brands in Cadillac, will be on the car, it is nothing more than a badging exercise.
Of course, both names are highly credible in the automotive industry, but given F1's soaring profile, the sport now wants to attract OEMs, as it has done with Audi.
The German manufacturing giant has committed itself to building its own power unit in line with the introduction of new regulations from 2026.
GM has indicated that it is not a route it wishes to adopt. There is no works-team plan at play here.
Instead, the Cadillac name will provide a badge to either a Honda or Renault PU, no more than Tag-Heuer did for Red Bull following its acrimonious divorce from Renault, and Alfa Romeo's 'sticker above the door' with Sauber.
The French manufacturer would appear to be the frontrunner, despite the seemingly favourable links between Honda and GM.
This is not the kind of credibility F1 is seeking, building nicely into the point made in the closing paragraph that for any new entrant, both the commercial rights holder and the governing body have to be on the same page before a bid is accepted.
Ben Sulayem bemoans "adverse reaction"
So far, there has been an uneasy relationship between Mohammed Ben Sulayem in the wake of his appointment as president 13 months ago and F1.
In clearly throwing his weight behind Andretti given remarks made via social media, it would appear further battle lines are being drawn with CEO Stefano Domenicali.
"It is surprising that there has been some adverse reaction to the Cadillac and Andretti news," wrote the FIA president.
"The FIA has accepted the entries of smaller, successful organisations in recent years.
"We should be encouraging prospective F1 entries from global manufacturers like GM and thoroughbred racers like Andretti and others.
"Interest from teams in growth markets adds diversity and broadens F1's appeal."
It has not been made clear as to what the "adverse reaction" is that Ben Sulayem refers to, although it is believed that behind the scenes the likes of Mercedes, Red Bull, Ferrari and McLaren are far from happy with Andretti's latest move.
Naturally, Ben Sulayem has a point because the likes of Haas have survived.
But he only has to cast his mind back to the first half of the last decade to appreciate the disaster that unfolded when the FIA last called for expressions of interest and the arrival and swift departure of USF1, Campos/HRT, Lotus/Caterham and Virgin/Manor.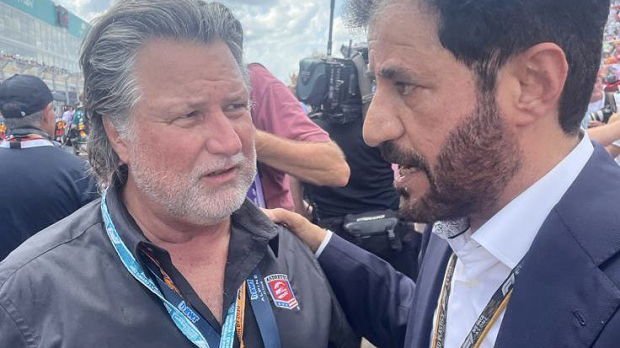 F1, however, has moved on considerably from those dark days, with Liberty Media building a thriving sport it feels should now be attracting major manufacturers, and not just in name only, as is the case with GM and Andretti.
Its raised platform promotes another crucial point for the teams, and that is the anti-dilution fee required to enter the sport.
Under the Concorde Agreement signed off in 2020, a new entrant has to pay $200m, with each of the current teams receiving $20m to help protect their value.
This was deemed a fair figure given the cut in prize-pot revenue the teams would have to contend with due to a new arrival.
But as mentioned, F1's value and those of the teams has soared in recent times to such an extent that the $200m payment is now deemed insufficient.
In the National Hockey League, for example, the owners of the Seattle Kraken had to pay a $650m fee to join in 2021.
It is understood F1 and the teams are now considering a rise in the anti-dilution fee to $500m.
Ben Sulayem may believe F1 and the teams are dragging their heels but the latter parties are simply protecting their own interests which, in a burgeoning market, you cannot blame them.