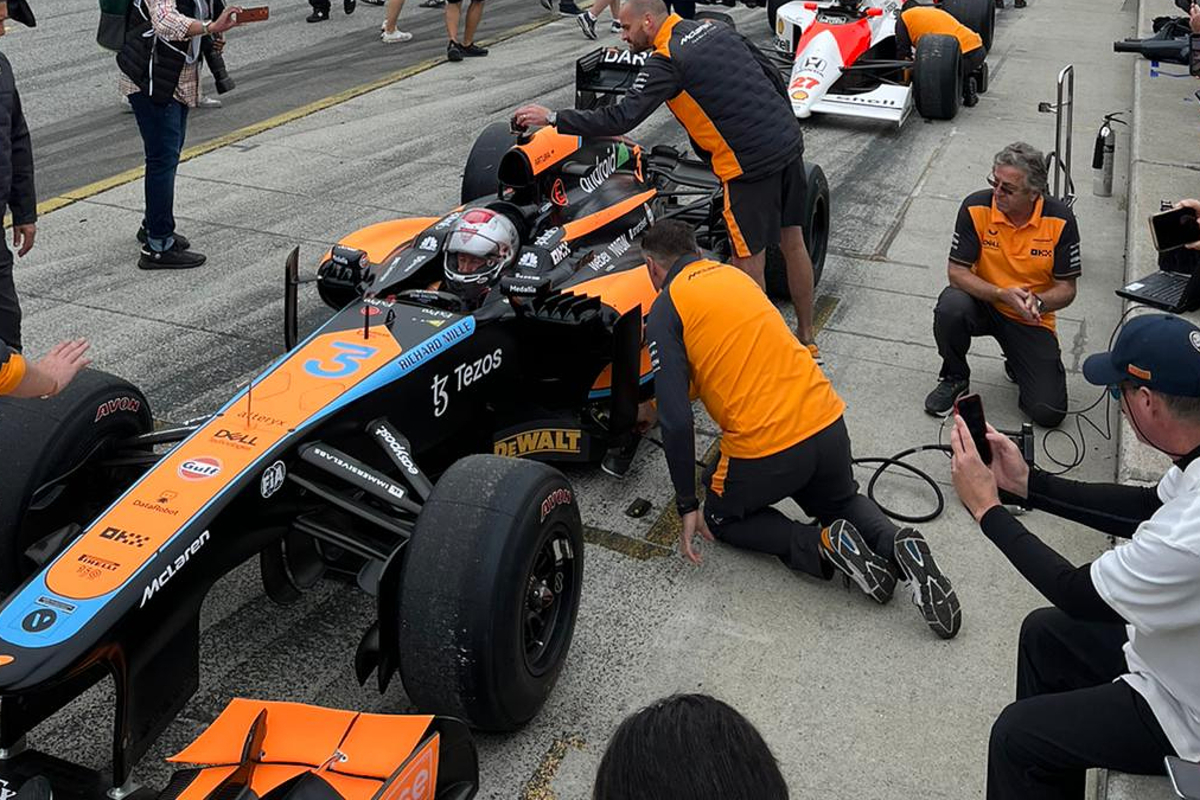 Andretti makes FIA dig after McLaren run
Andretti makes FIA dig after McLaren run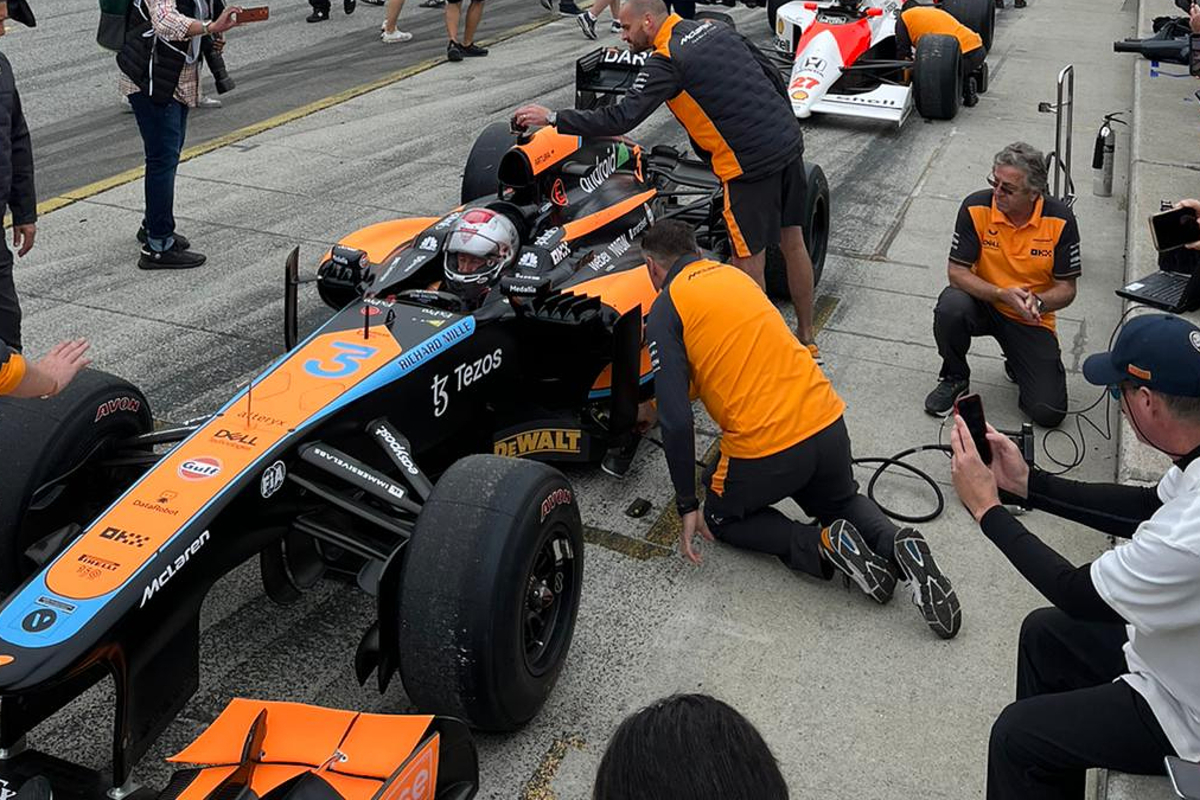 Former F1 champion Mario Andretti has levelled a dig at the FIA super licence system after returning to the cockpit at Laguna Seca.
Andretti was granted the chance to sample a modern F1 car by McLaren Racing CEO Zak Brown after the pair shared a conversation live on TV at this year's Miami Grand Prix.
Speaking on the grid, 82-year-old Andretti indicated his desire to which Brown replied: "I've always wanted Mario Andretti to drive for me."
And at Laguna Seca last weekend, both men lived their wishes.
"Zak was giving me some bits of information about it but the biggest trick here is to really be in the right gears at the exit of every corner because otherwise, the power falls off tremendously," Andretti told RACER.
"I was good in two or three corners, then was flat in a couple of others because I couldn't see my downshift and you can only count so quickly at that speed.
"I knew that I was going to have some quirks as to the fit because there is only so much I can do here. Some of it is fixed [in position], they can only do so much with the pedals. 
"They had to move me forward and the steering wheel was very close to me which is not normal.
"But all in all, it was just awesome."
The FIA super licence system has come under fire of late after Indycar driver Colton Herta missed out on a 2023 drive with AlphaTauri due to a lack of points.
Given the strong level of interest in his outing from those within the American paddock, 1978 champion Andretti was asked if he had a message for onlookers including Herta, James Hinchcliffe and Pato O'Ward.
He replied with a grin, "I'm trying to get some points for my super licence."