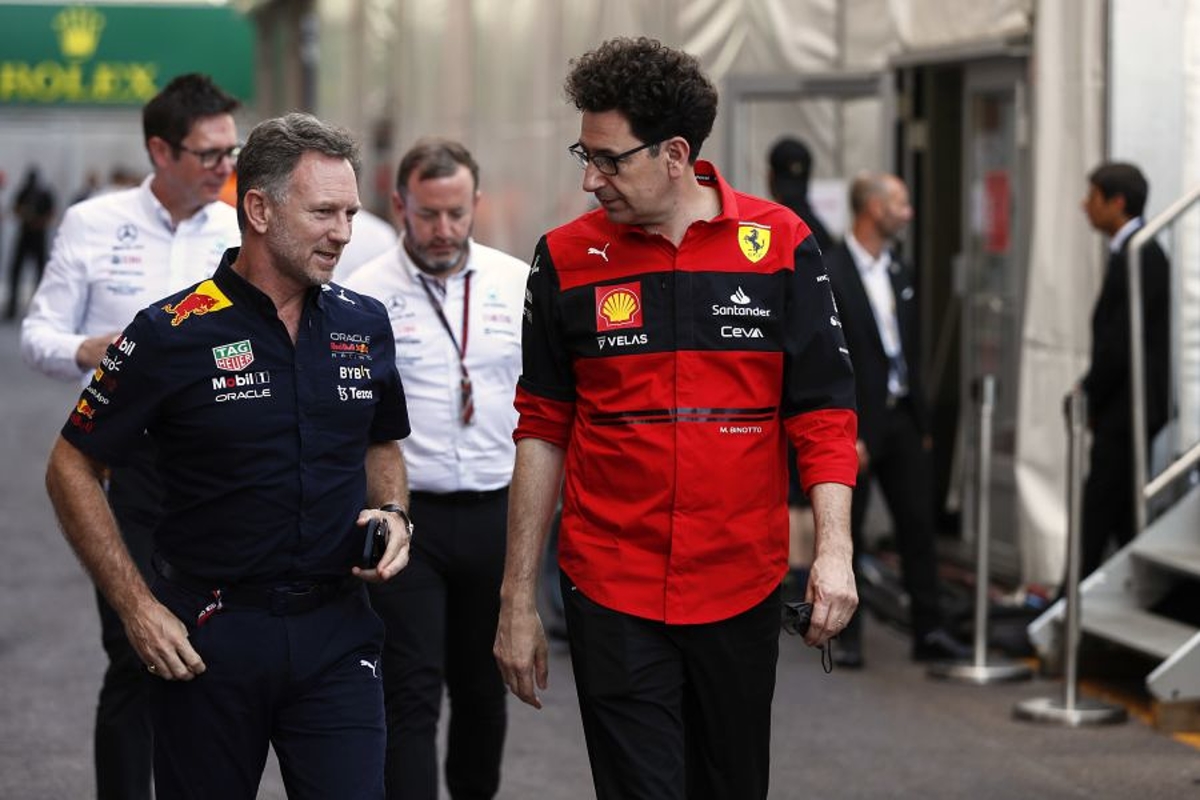 Ferrari express "concern" with Red Bull performance
Ferrari express "concern" with Red Bull performance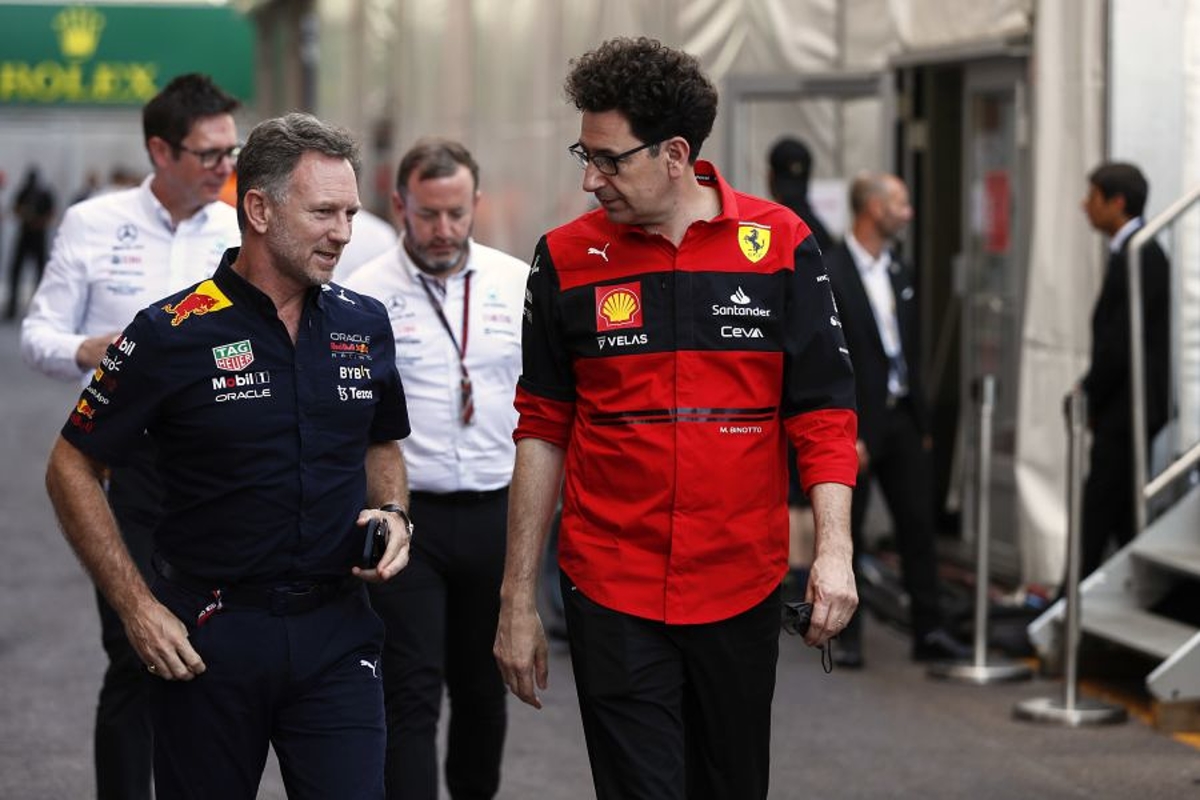 Ferrari team principal Mattia Binotto has expressed "concern" at Red Bull's pace over the Belgian Grand Prix weekend.
Max Verstappen left his rivals trailing around Spa-Francorchamps, finishing over six-tenths of a second quicker than Ferrari's Carlos Sainz in qualifying before delivering a crushingly dominant victory from 14th on the grid.
Ferrari had no answer to Verstappen and his RB18 that had power and downforce in equal measure when required around a circuit where both are required given its vagaries.
The pace of the Red Bull was particularly eye-catching given its car and the Ferraris had previously been equally matched throughout the campaign up until Belgium.
Asked as to how big his hope Spa was an outlier, Binotto replied: "I don't think that there is any hope in that. It [the pace] has been a true difference between us and the Red Bull.
"If I look back, they were also faster in Hungary, which is a different type of track - high downforce.
"Overall, I think that simply the Red Bull is a faster car than we have got in terms of overall efficiency, and Spa is where you need efficiency, both from the aerodynamics and from the power unit."
Offering one possible explanation, Binotto added: "We had a lot of tyre degradation that we need to look into, and they have been stronger in terms of that.
"It was the biggest element affecting performance which we need to understand and address as soon as possible because it will be important as well for the next races.
"So, I don't think it [Spa] has been an outlier. They are faster than us but certainly, I am hoping the gap we have today is not the gap we will have in the next races.
"Spa always amplifies the gaps because it is a long track. Whenever you have a small advantage in terms of efficiency, normally it is amplified and very obvious on such a circuit.
"Yes, we hope to be back in the next races to be closer."
Binotto pinpoints concern
Red Bull's straight-line speed advantage was also significant, which could prove damning for Ferrari on home soil in just under a fortnight's time for the Italian GP at Monza.
Binotto is not too concerned about this element, adding: "In view of Monza, it is not, because we had a lighter wing to run in Spa but we didn't use it because we did not believe it was the right choice considering tyre degradation and the high temps.
"What I think is more concerning is they were capable of running a lower downforce [package] but still having a great type of speed in the middle sector where you need downforce.
"So, they got both [parts] which is back to the efficiency. They got low drag and great downforce on the track.
"For Monza, certainly, we will run a different type of wing - low drag - so the speed itself will not be the concern."
Instead, significantly, Binotto concluded: "Again, it is more the overall performance the Red Bull has shown which is more of a concern."