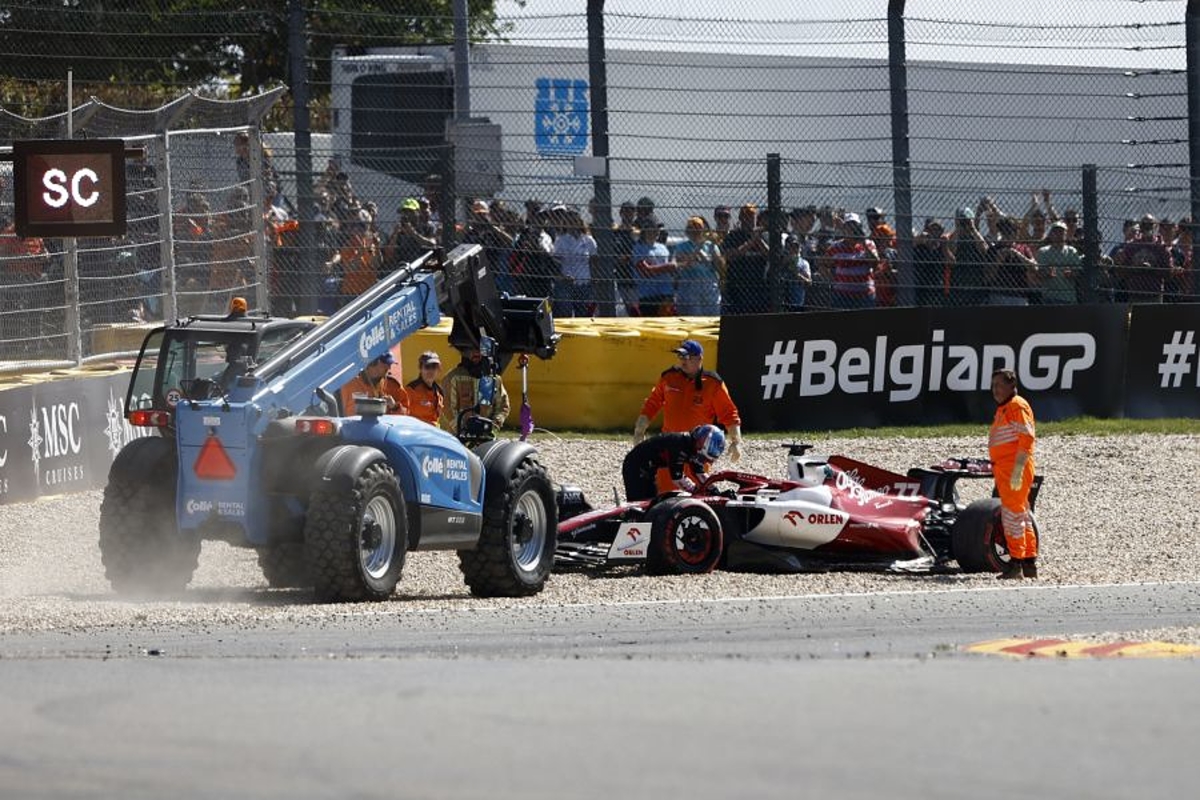 Bottas' unwanted Belgian GP birthday gift
Bottas' unwanted Belgian GP birthday gift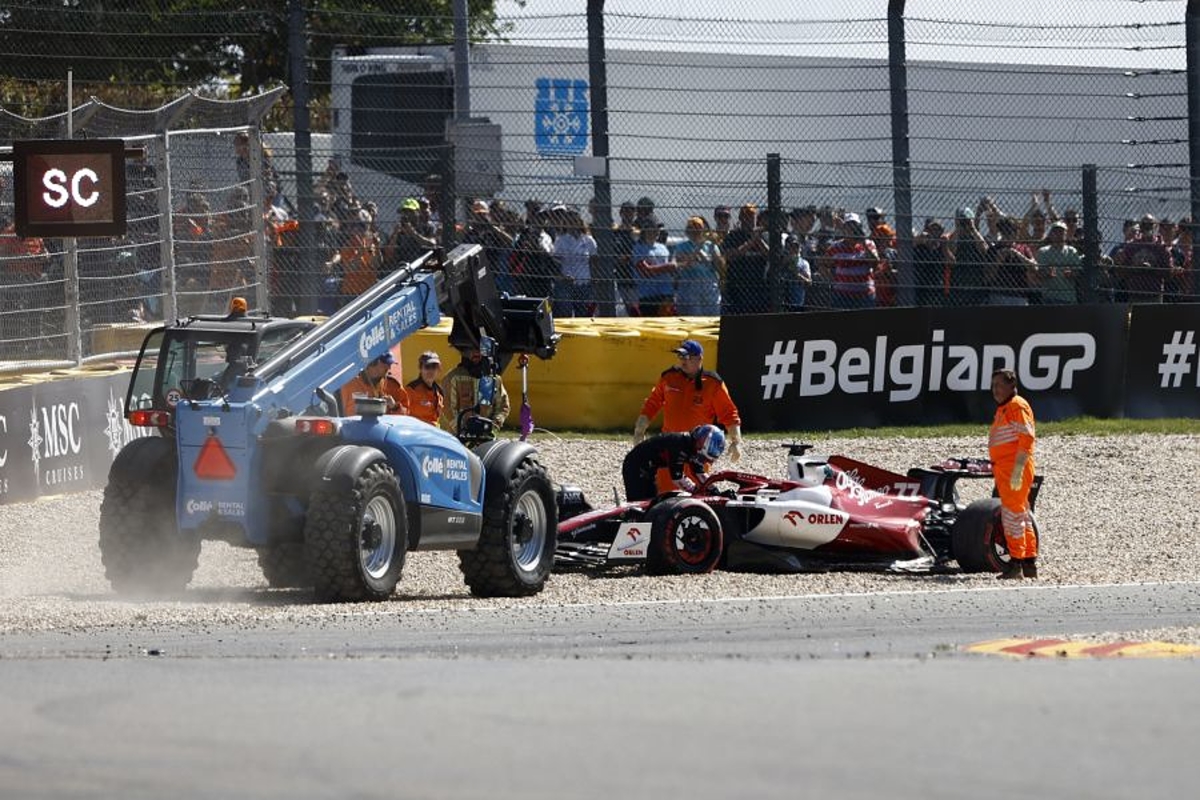 Valtteri Bottas joked his second-lap retirement at the Belgian Grand Prix was "not the present I wanted" as his latest birthday celebrations turned sour.
Bottas turned 33 on Sunday at the Spa-Francorchamps circuit, with the festivities interrupted only by a lap-and-a-half of on-track action.
Bottas started 13th, a position elevated due to six other drivers taking back-of-the-grid penalties and Yuki Tsunoda being forced to start from the pit lane, even though the Finn qualified last and served a 20-place drop of his own.
But when Alpine's Esteban Ocon and Nicholas Latifi in his Williams tangled on lap two, the Canadian caught the gravel and was spat across the track as he attempted to rejoin.
In trying to take avoiding action, the front wing of Latifi's car clipped the right-rear tyre of Bottas' Alfa Romeo, resulting in a spin that left him beached in the gravel.
"It's not the birthday present I wanted," said Bottas. "But hopefully I can still have some fun before we turn our focus on next week."
Bottas had dropped a place to 14th before his crash and on a day where Alex Albon was able to secure a point for Williams, he was left cursing the missed opportunity.
"We had pace and, with such a mixed-up grid, there could have been opportunities to get a good result, so it's disappointing to finish my race so early," added the Finn.
"It was a case of being in the wrong place at the wrong time: I saw Latifi spin towards the left, and all I could do was take evasive action to avoid a collision.
"Unfortunately, I spun on the grass and ended up stuck in the gravel. I tried to go forward and back, but couldn't move."
Explaining the incident from his perspective, Latifi remarked: "I went a little off the line in turn six - there must have been a lot of marbles from the junior categories - and I understeered right off. It felt like driving in the wet on slick tyres.
"I dipped the wheel in the gravel, and it spun the rear around which caught me by surprise quite a bit.
"I thought I would go straight into the gravel and come back on slowly, but instead I spun across the track as a result and made contact with Valtteri."