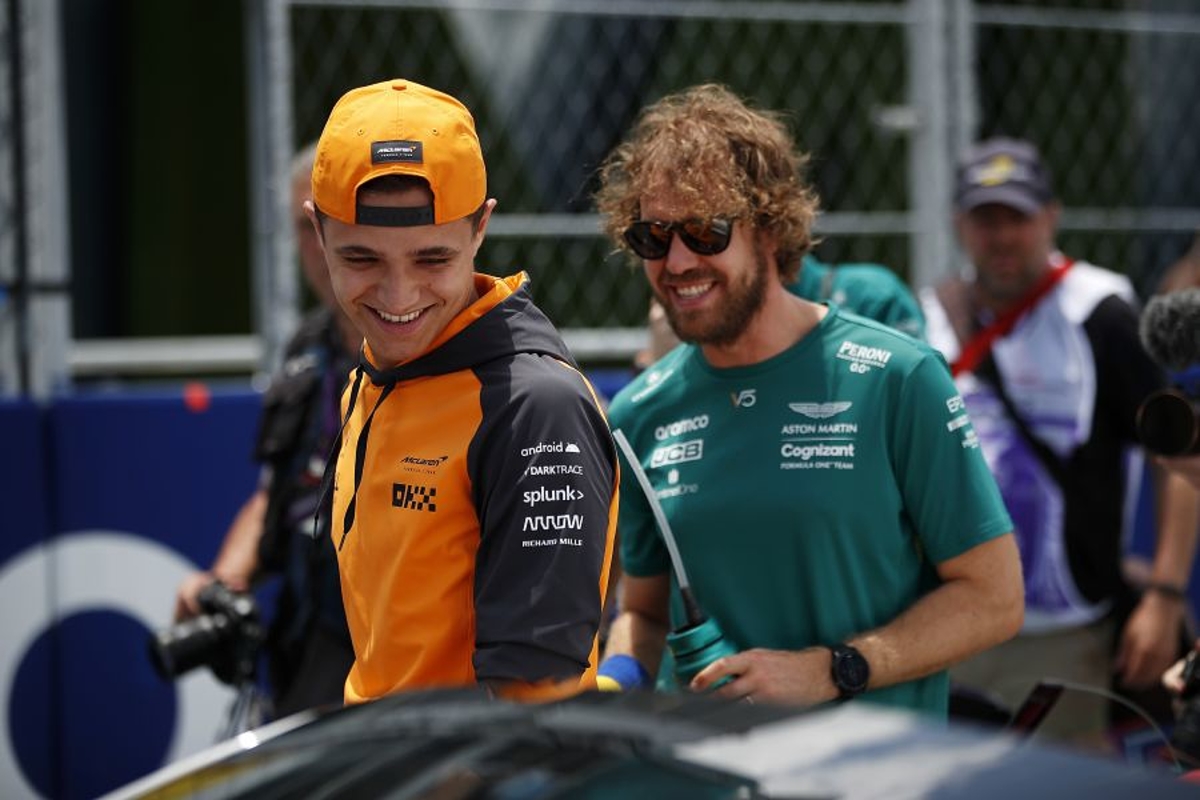 Norris dispels "crazy" negative Vettel portrayal
Norris dispels "crazy" negative Vettel portrayal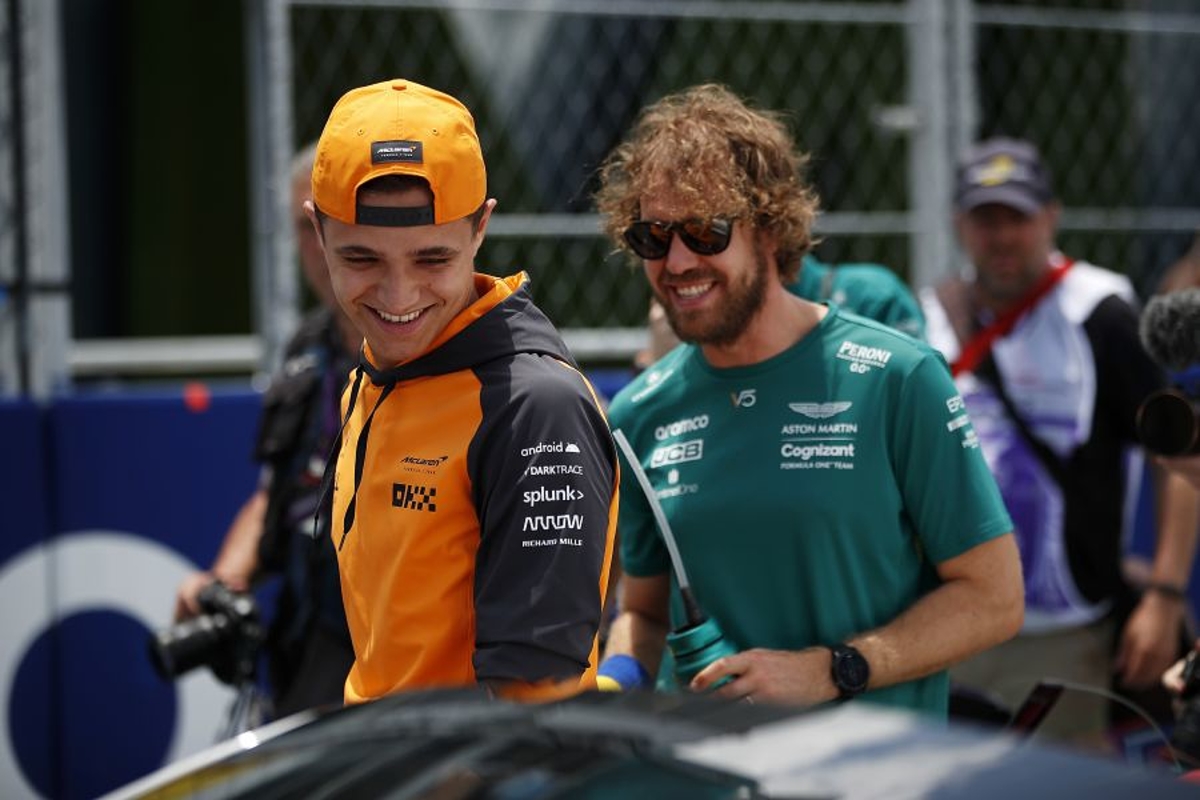 Lando Norris has branded negative portrayals of retiring four-time F1 champion Sebastian Vettel as "crazy".
The Aston Martin driver will call time on his glittering career at the end of the season.
Although Vettel has been widely praised in recent years - in part due to his campaigning for environmental and societal issues - the four-time champion was often viewed as the pantomime villain during his Red Bull stint after various issues with team-mate Mark Webber.
"I don't think enough people know how good Seb is just as a human, as a guy," said Norris.
"His morals, his character and everything, he means so well in everything and is just so passionate in his job.
"And somehow people portray him in a bad way sometimes which if you know him well, you can never imagine he would do such a thing.
"But that's just life. That's what happens in the world nowadays. It's just crazy."
Reflecting on his personal relationship with Vettel, Norris added: "Just as a person, he is always up for a chat or is always there to help and I guess maybe more so over the last few years since I've been in Formula 1.
"He's not been fighting for world championships and all that stuff so maybe he feels more open to speak to us, the younger generation, about things whatever it is with racing or life away from Formula 1.
"He's always open for a chat which is always something you admire and have a lot of respect for."We're also such big competitors at the same time."