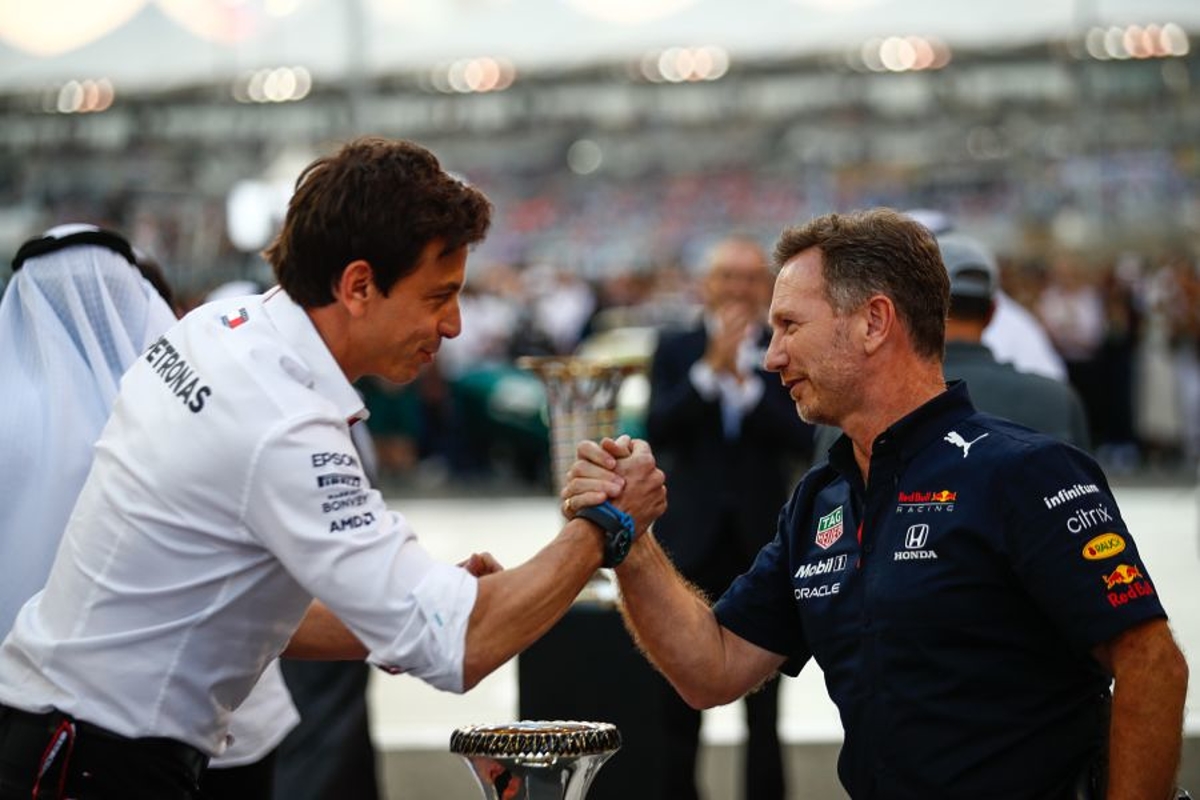 Wolff and Horner in rare show of unity on Verstappen abuse
Wolff and Horner in rare show of unity on Verstappen abuse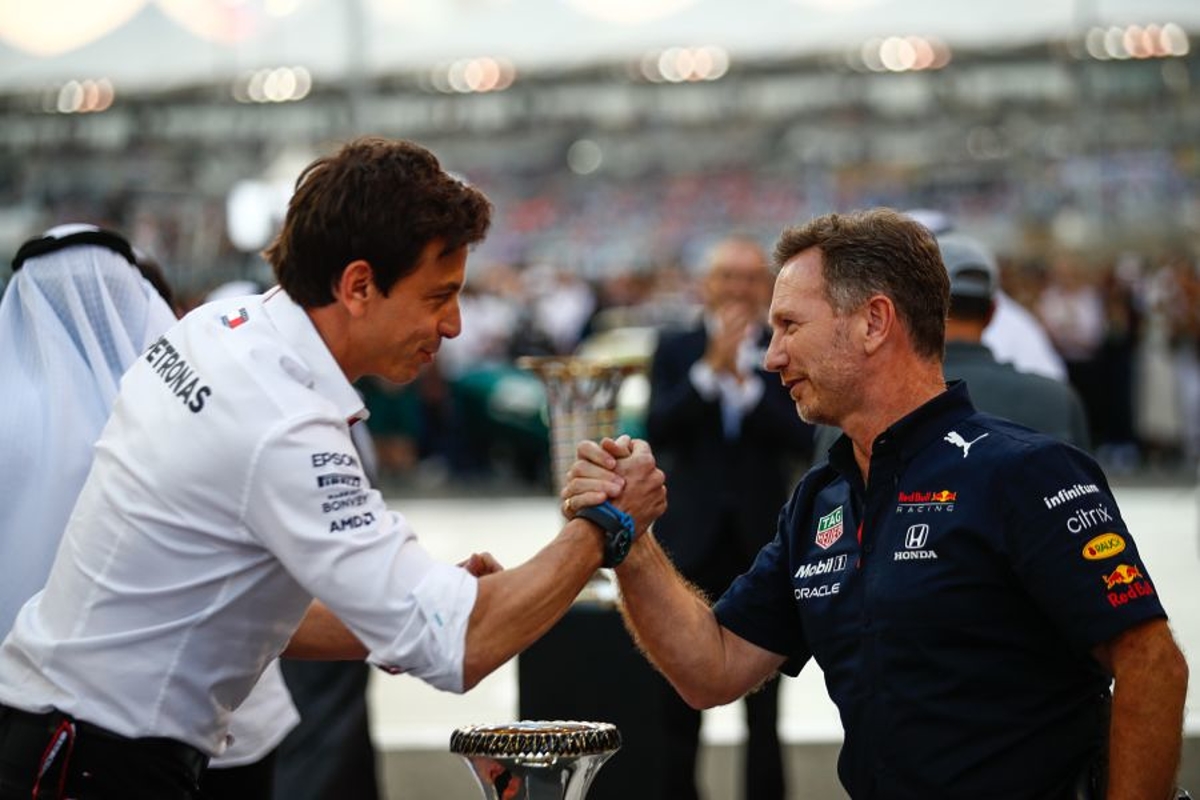 Mercedes and Red Bull team principals Toto Wolff and Christian Horner have taken a rare united stance after Max Verstappen was subjected to booing by the British Grand Prix crowd.
The Dutchman qualified second on a wet Saturday at Silverstone after spinning at Stowe, with Ferrari's Carlos Sainz clinching his maiden pole position.
When Verstappen spun on his first attempt of a lap in Q3, the Silverstone fans cheered whilst the current championship leader was met with boos when completing his FIA post-qualifying interview on the Hamilton straight.
The animosity from the crowd comes as a result of the intense rivalry between Verstappen and Lewis Hamilton, with their title fight last year intensified by their crash at this venue a year ago and the fiery fallout from the incident.
Reacting to the crowd's treatment of the Red Bull driver, Wolff insisted: "We shouldn't be hearing any booing at any sport. That is unsportsmanlike.
"It is clear we love the support the drivers have here, and the team, that is fantastic, the enthusiasm.
"If you are not into the other guys then remain silent, that would be a good way [to act].
"The booing, I think no driver deserves any booing, whatever happened last year and whatever the competition is."
Verstappen boos disappoint Horner
Agreeing with Wolff, Horner was also unimpressed with the abuse directed towards Verstappen.
"It's such a big crowd here this weekend," Horner conceded when speaking to Sky Sports F1.
"It's disappointing to hear the boos but that's the way it is,"
The stance from both team bosses is unusual given the verbal war between the duo that often exceeded the ferocity of the rivalry between their drivers over the course of the championship battle last year.