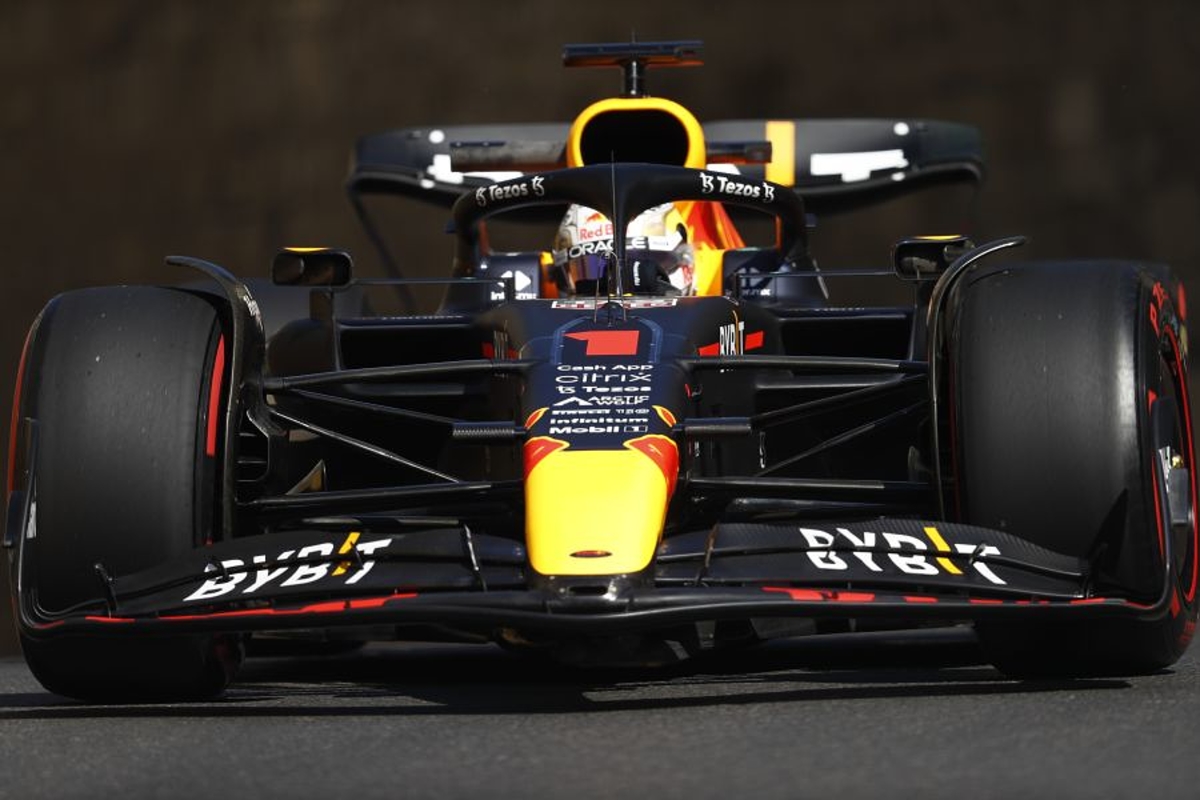 Red Bull rivals complain about Max Verstappen DRS flapping
Red Bull rivals complain about Max Verstappen DRS flapping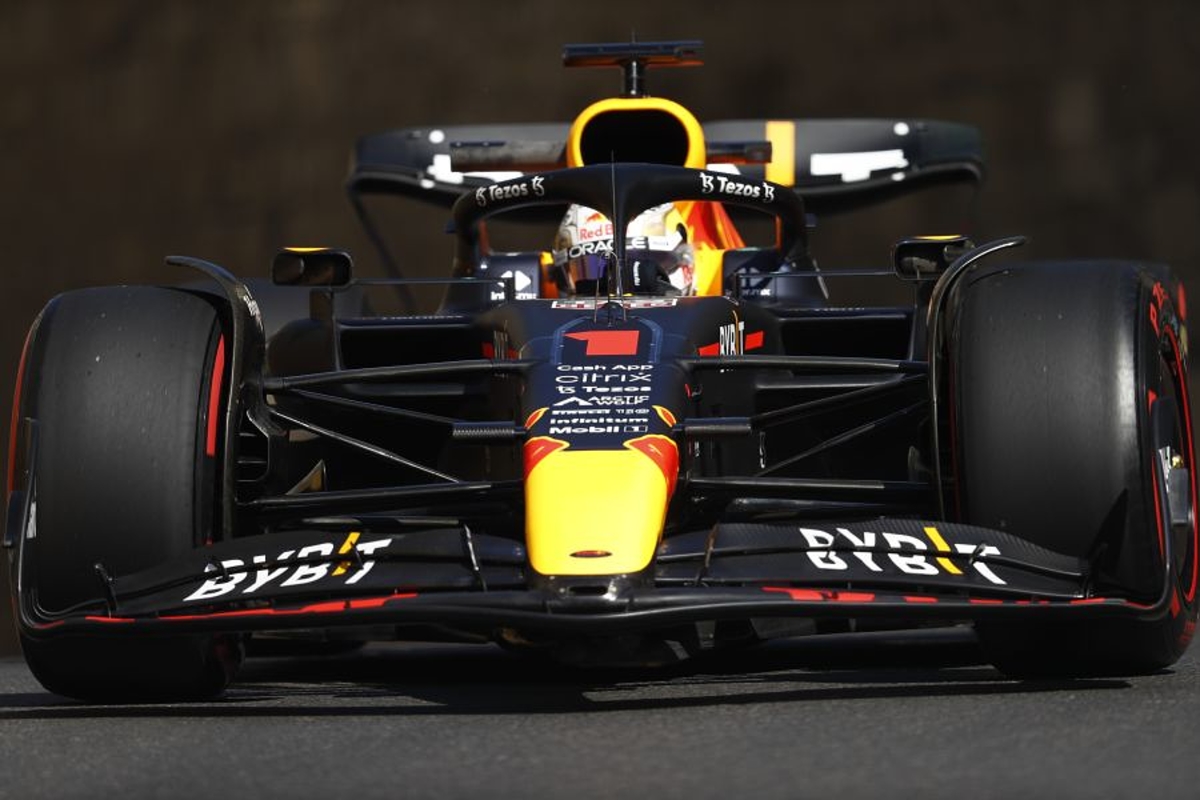 Christian Horner has confirmed Red Bull's rivals have already lodged a complaint about the DRS controversially flapping on Max Verstappen's car that was witnessed during the first practice session for the Azerbaijan Grand Prix.
Television replays showed the upper element of the rear wing on Verstappen's RB18, in particular, vibrating wildly with the DRS open along the main straight of the Baku circuit
Asked if he was expecting anyone to complain, team principal Horner replied: "I think they already have."
Confirming the team is searching for a fix, Horner added: "Obviously, we have seen it.
"We've got the data from it and we've got the comparison to Sergio's wing, so I think there are some modifications or tuning that we need to do just to make sure that we eradicate that for this afternoon."
Red Bull running different wings?
The oscillations were only visible on Verstappen's car, with session-topping Perez escaping the issue.
Suggesting Red Bull had been trying a lightweight wing on the Dutchman's RB18, Horner explained: "Weight is always a critical factor and you are obviously chasing that all over the car but there was a difference between the cars.
"We just need to look at the set-up of it and the rigidity of it and, hopefully, we can get on top of it."
Insisting the vibrations were "detrimental to performance", with Verstappen a third of a second behind Perez in sitting third on the timesheet, Horner added: "The guys are into it and hopefully, we will get it resolved for the next session."
It is not the first time Verstappen has suffered a problem with DRS this season after the device failed intermittently during the Spanish Grand Prix in Barcelona.
"It always seems to be on Max's car for some reason," said Horner.
"We need to get on top of it. We understood the issues from Barcelona and hopefully, we can tune this out for the next session."