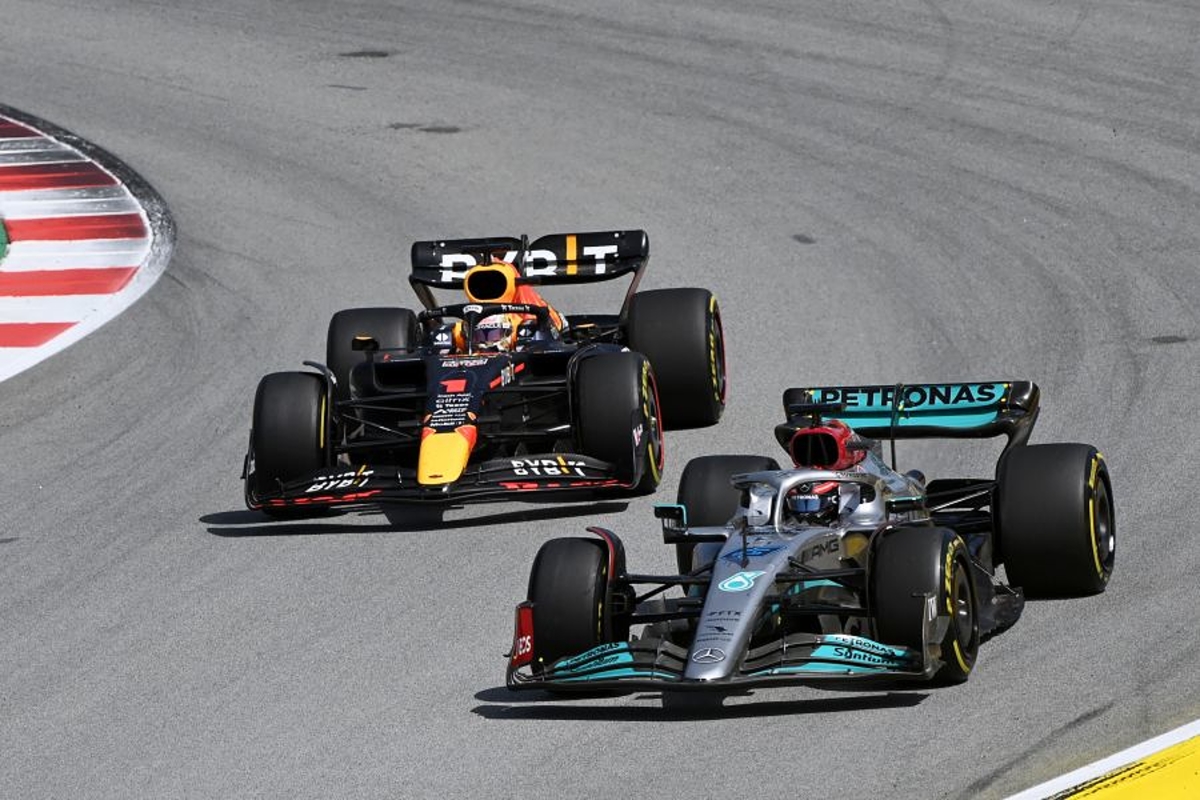 Verstappen insists no foul play in Russell battle
Verstappen insists no foul play in Russell battle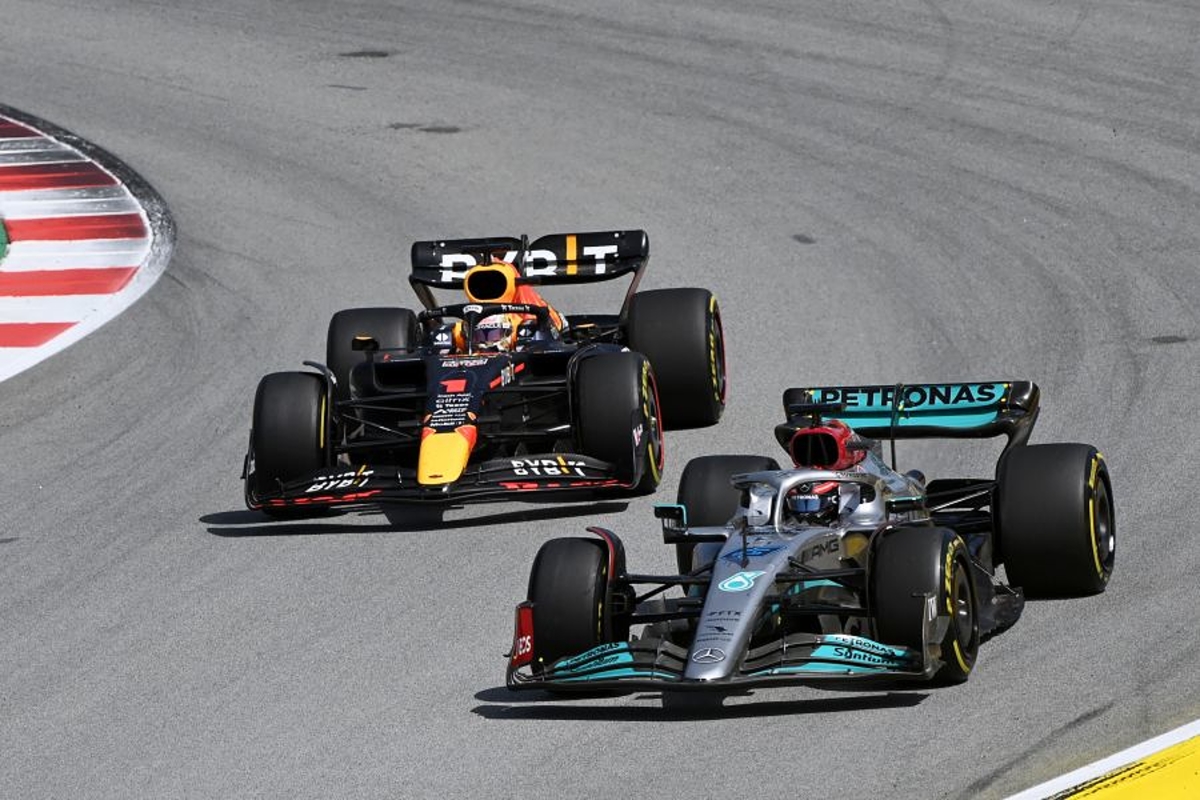 Max Verstappen has insisted there was no foul play from George Russell during their battle for position at the Spanish Grand Prix.
Eventual race winner Verstappen was struggling to overtake the Mercedes driver but thought he had made the all-important move with a stunning dummy to the inside of turn one on lap 24.
But with the overtake seemingly complete, Russell swept around the outside. In doing so, he compromised the exit of turn two and allowed Verstappen to sneak around the outside of the long, tyre-punishing turn three.
Both drivers drifted wide with Verstappen's four tyres all off the track and Russell almost reaching the white line.
The FIA race stewards initially noted the tussle but opted against investigating the matter further.
"Luckily nothing happened [with the FIA]," said Verstappen. "I mean, there was a bit of grip on the outside, so I'm okay with it. I think it was hard racing.
"And of course, I went around the outside but I'm also in the blind spot of George, so I think he didn't even really notice where I was exactly, right?
"Well, for sure he knew that I was there, but it's always hard to fully give a car's width there because it's a fast corner, you're drifting wide.
"So if I was in George's position, I would have probably done the same, so it's just how we are, I think."
Russell urges FIA open dialogue
F1 has welcomed two new race directors this year in Niels Wittich and Eduardo Freitas, with the Portuguese taking charge of his first race in Spain.
Insisting the hard racing seen between himself and Verstappen must be permitted, Russell explained: "It's important that we are allowing this hard, fair racing.
"The rule is to give a car's width and that was what was done and I think there was still a wheel on the track from Max.
"But yeah, it's a little bit difficult at the moment. We've obviously got the new stewards in and it's very difficult for everybody, and trying to understand each other.
"What we feel like is required from the driver's side, and what they expect from us as well, it will just need this open dialogue.
"But I wasn't even aware they were looking into it, to be honest. I thought it was hard and fair racing."