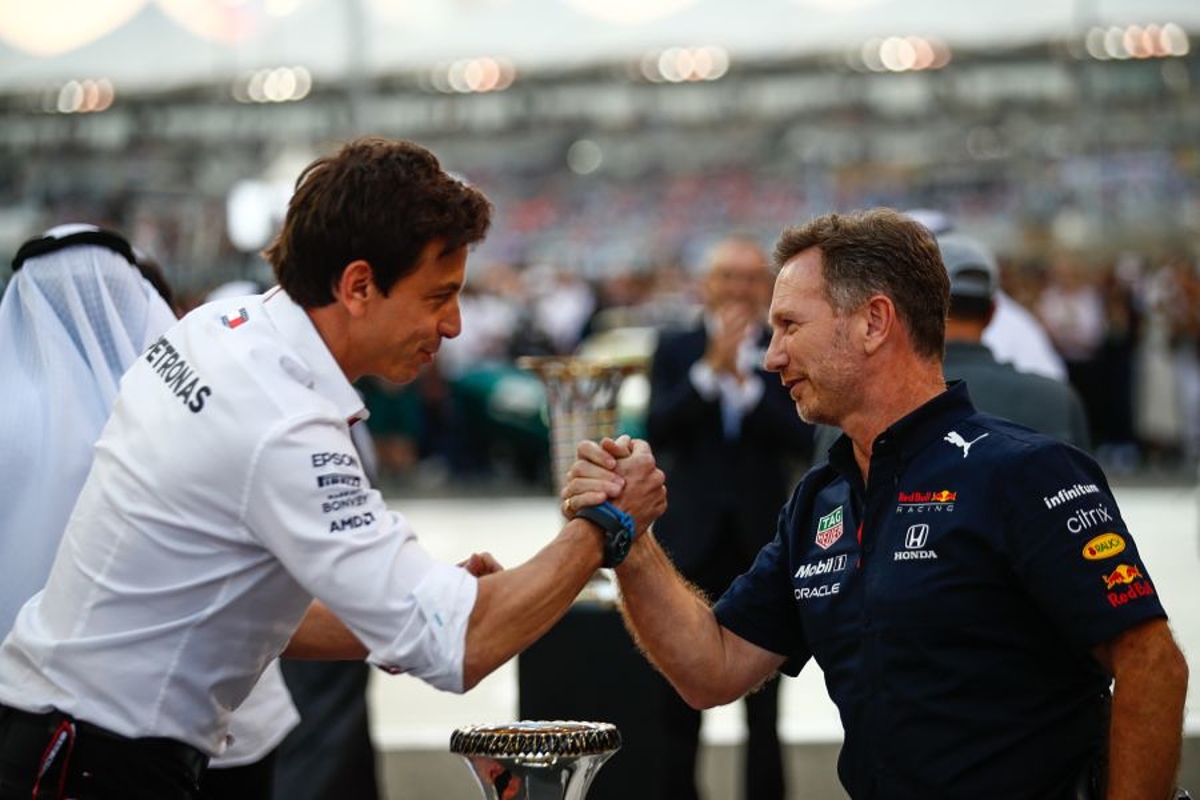 Horner concern as Mercedes pitch into Red Bull Ferrari title fight
Horner concern as Mercedes pitch into Red Bull Ferrari title fight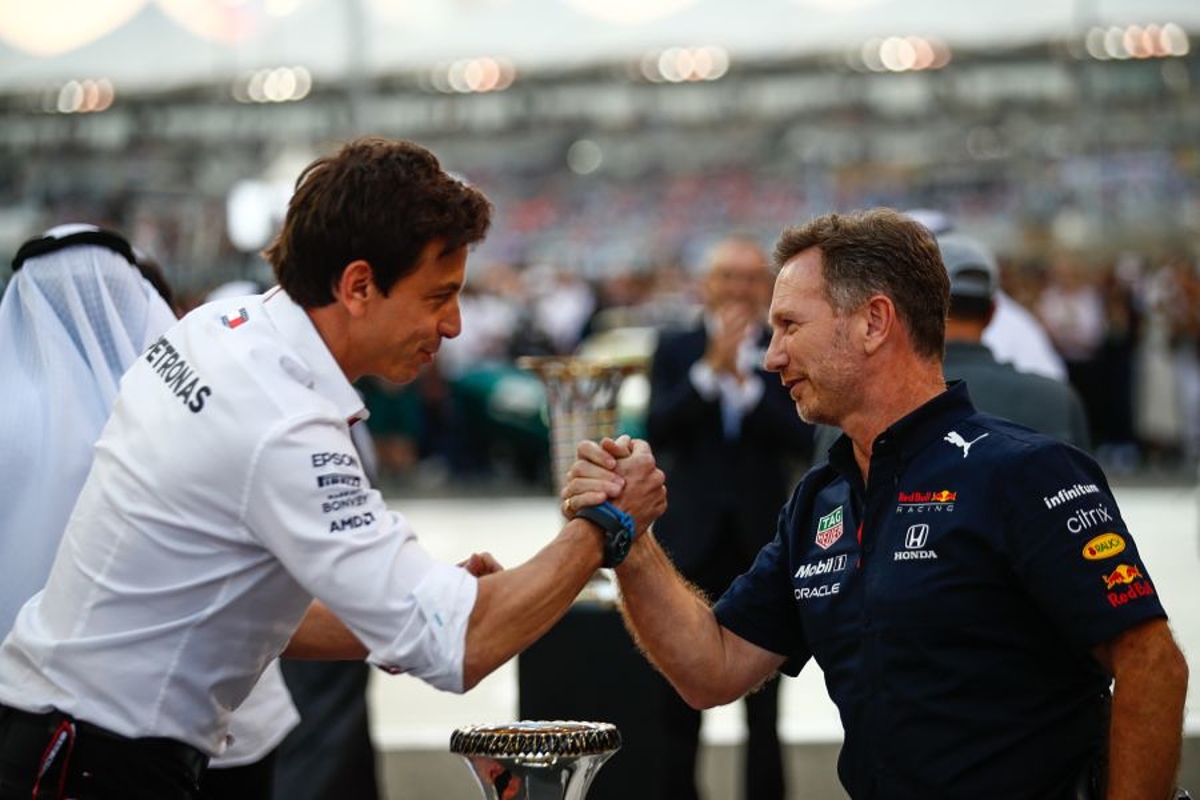 Red Bull team principal Christian Horner has warned that Mercedes' turn of pace at the Spanish Grand Prix has added "another dynamic" to the F1 title picture.
Mercedes has lagged behind Red Bull and Ferrari at the first five events of the year as its W13 has been plagued by porpoising and tyre warm-up issues.
Following Friday practice for the Spanish Grand Prix, however, George Russell and Lewis Hamilton finished second and third fastest behind title leader Charles Leclerc.
Significantly, with fresh upgrades, the level of porpoising was drastically reduced, and with a new power unit, the car was quickest along the start-finish straight
Assessing Mercedes' relative return to form, speaking to Sky Sports F1, Horner said: "I've been saying all year it's only a matter of time before they sort it out.
"It looks like they're getting on top of their issues so they will become another factor in this championship.
"They've had a strong day, by the looks of things, we've got a few bits we need to tidy up but it's another dynamic."
Red Bull has work to do after Mercedes improvements - Verstappen
Verstappen has won the previous two races at Imola and Miami with Red Bull seemingly untouchable on race day.
But whilst the reigning champion was denied by traffic in FP1, both Ferrari and Mercedes cars finished faster in the second session in searing temperatures.
"It was a bit tricky to find the right balance with the heat," explained Verstappen.
"So we clearly still have a bit of work to do over one lap but long runs, at least, they look quite decent so happy with that, as I said trying to find the middle way."
Asked if he had been able to evaluate the gains of rivals Ferrari and Mercedes, Verstappen replied: "I got my sheets so I can see where we are so that is why I said we need to work on our one-lap pace."