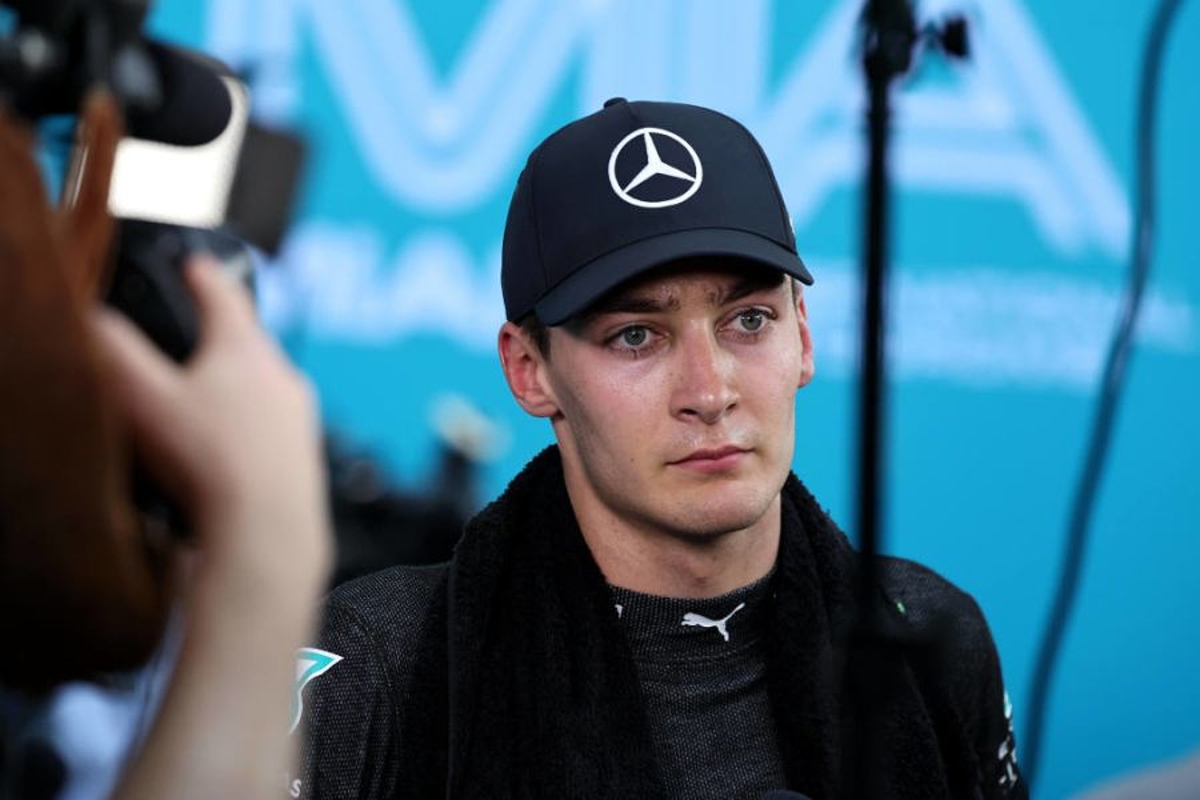 Russell belief Mercedes will find 'killer key to perfection'
Russell belief Mercedes will find 'killer key to perfection'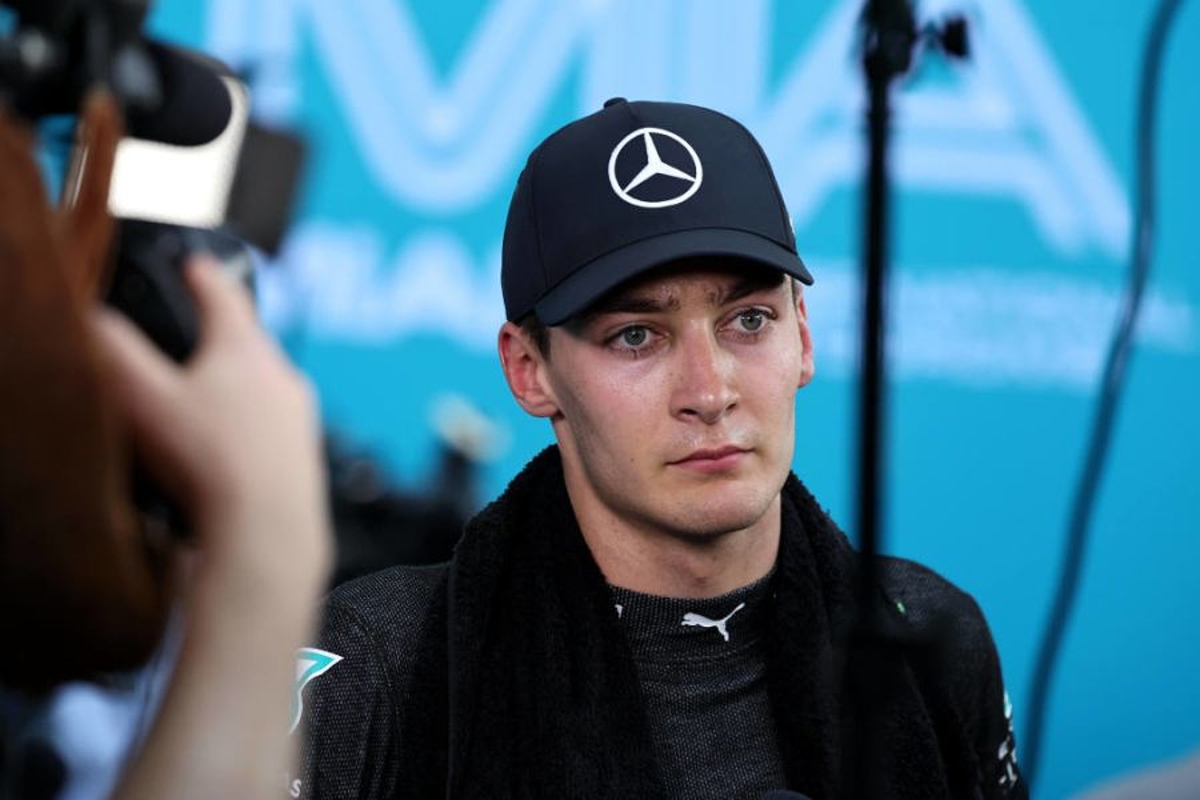 George Russell has expressed belief Mercedes will find what he has described as the "killer key" to unlocking perfection in this year's troublesome W13.
Mercedes has been found wanting this year by the introduction of new aerodynamic regulations that look set to lead to the eight-time consecutive constructors' champions losing its vice-like grip on its dominance unless answers are quickly found.
Although 18 races still remain of a record-breaking season, time is fast running out on Mercedes to find solutions to the problems inherent in its car, with the team 62 and 56 points adrift respectively of pacesetters Ferrari and Red Bull.
Steps appeared to have been made across Friday practice at the recent Miami Grand Prix for which Mercedes introduced a new front and rear wing, only for the team to then take a wrong turn in pursuit of additional downforce.
Ahead of this weekend's Spanish Grand Prix, Russell can sense Mercedes is on the cusp of a breakthrough.
"We showed [on Friday in Miami] we have a fast car, there is a fast car there," said Russell. "I have total faith and confidence it is in there somewhere.
"We just need to understand how to unlock it. I think we can find chunks and chunks of lap time if we can just find that killer key to get it in that perfect spot.
"I am not sure if that will be the next race but the guys are working day and night back at the factory, and we all believe that we can.
"We have got to stick to our guns, keep pushing down this direction. It is going to be a number of races before we say we have to go a different way but I believe in them."
Mercedes seeking to build on 'flashes of true potential' in Miami
Mercedes boss Toto Wolff is hopeful the time since Miami results in his team making further strides toward the two main title protagonists. "During Friday practice [in Miami], the car showed flashes of its true potential," added Wolff.
"We continued experimenting with set-up, fitted some new components and that provided us answers and indications of which direction to go in. "A huge amount of hard work has been going on in the factories to unpick the data from Miami and turn it into improvements for Barcelona.
"Having run there in winter testing, albeit with a car that has evolved a lot since then, it will be a good place to correlate the information we have on the current car and we're hopeful we'll make another step forward. "The track itself is a good all-rounder, so it really puts every aspect of the car to the test. "In basketball terms, we head to Barcelona at the end of the first quarter of the game.
"We know that once we translate the learnings we've made into track performance, there's still a lot of the game left to play."