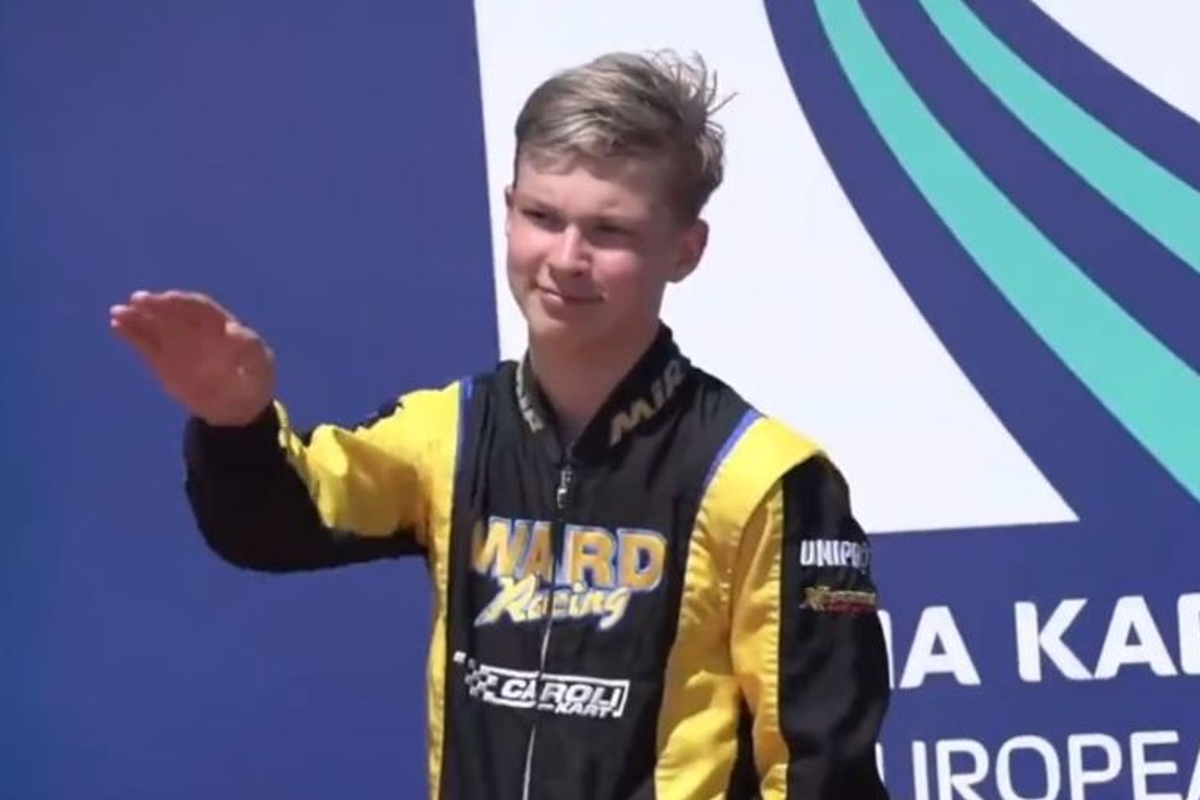 FIA disqualify Russian karter for "Nazi salute"
FIA disqualify Russian karter for "Nazi salute"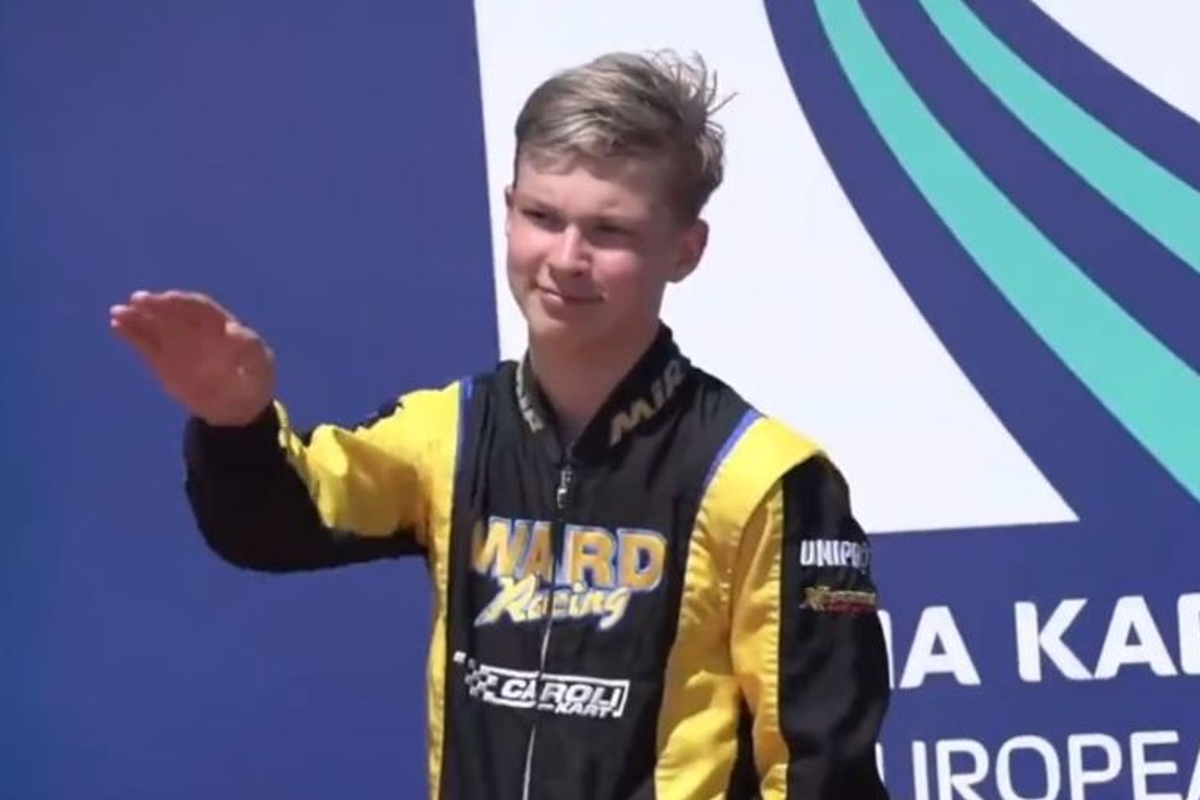 Artem Severiukhin has been disqualified from the Portuguese round of the FIA European Karting Championship after the stewards deemed his actions on the podium 'could be considered as a Nazi salute'.
The 15-year-old Russian karter Severiukhin caused a media storm after taking victory in the OK category at the first round of the FIA competition when he twice beat his chest on the podium before appearing to perform a Nazi salute.
The incident is of concern given Russian President Vladimir Putin's attempt to justify his invasion of Ukraine as a 'de-Nazification' effort.
Although Severiukhin has since apologised for his actions and denied that there was any intended Nazi connotation, he has been dropped by team Ward Racing and has been stripped of his Italian licence.
In their report, the FIA stewards described the driver's actions as "unacceptable and strongly reprehensible" and explained the act breached a number of articles in the International Sporting Code.
The report explained: "After hearing the entrant and the driver and check the video evidence, and even if the driver expressed his deep regret for his inappropriate gesture during the podium ceremony, the stewards consider this type of behaviour unacceptable and strongly reprehensible and against all motorsport regulatory standards.
"This constitutes a breach of Articles 12.2.1 c) d) e) f) m) of the 2022 FIA International Sporting Code and the Drivers Commitment signed by the driver."
The rules deemed by the stewards to have been breached are:
(c) Any fraudulent conduct or any act prejudicial to the interests of any competition or to the interests of motor sport generally.
(d) Any pursuit of an objective contrary or opposed to those of the FIA.
(e) Any refusal or failure to apply decisions of the FIA.
(f) Any words, deeds or writings that have caused moral injury or loss to the FIA, its bodies, its members or its executive officers, and more generally on the interest of motor sport and on the values defended by the FIA.
(m) Any public incitement to violence or hatred.