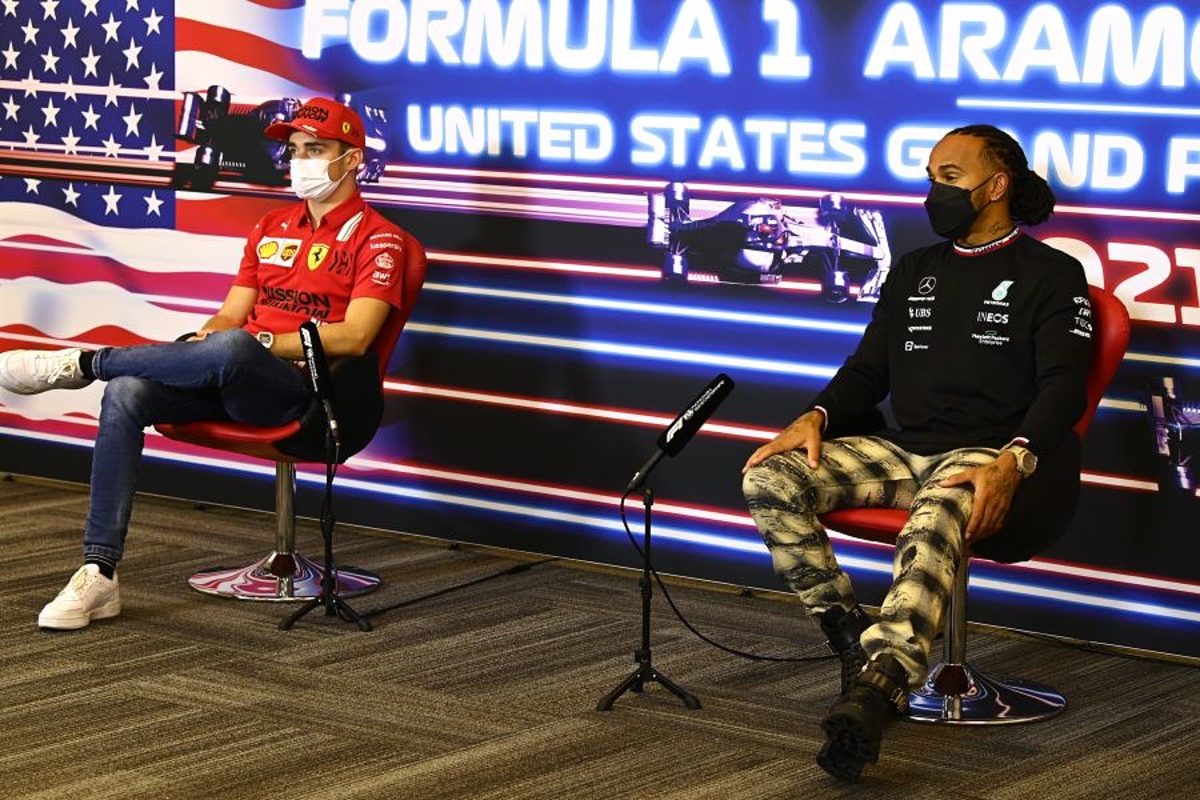 Hamilton 'amazed' by "leader" Leclerc's F1 growth
Hamilton 'amazed' by "leader" Leclerc's F1 growth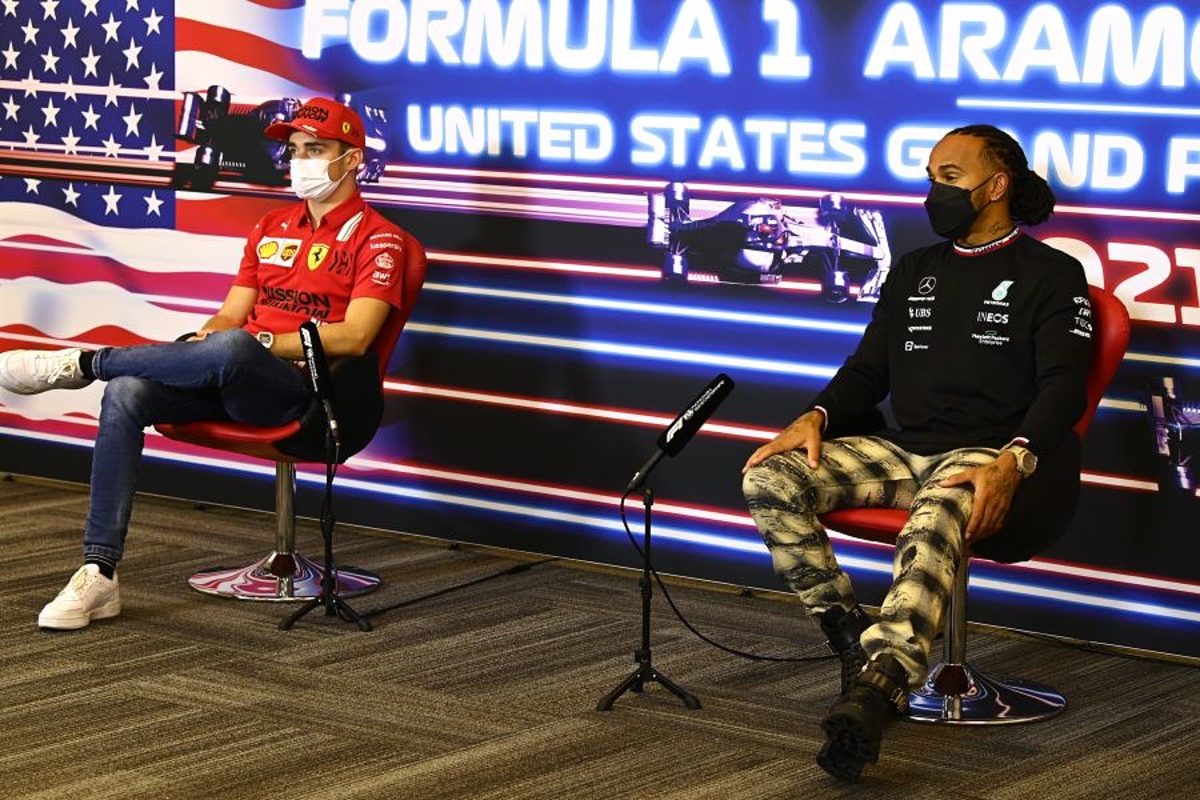 Lewis Hamilton has labelled Ferrari driver Charles Leclerc "a leader in a phenomenal team" whilst expressing excitement at future battles with the Monegasque.
Hamilton has not been backwards in offering praise to the emerging crop of talented young drivers.
British pair George Russell and Lando Norris have previously benefited from kind words from the seven-time champion with Hamilton now turning his attention to Leclerc.
"It has been amazing to see Charles' growth," said Hamilton. "He is a leader in a phenomenal team."
Reflecting on the last year's torrid campaign from Ferrari, the Scuderia's worst in 40 years, Hamilton added, "Of course, they have had a difficult time.
"But they have gone from strength to strength and getting quicker, moving up the pack and starting to lean on those who are at the front and he is still so young.
"I think he is on his own journey and he is going to continue to grow and get stronger.
"He has shown so much potential so early on already, the only way is really up and he has got a great team in order to grow into and I am excited to have more races in the future together."