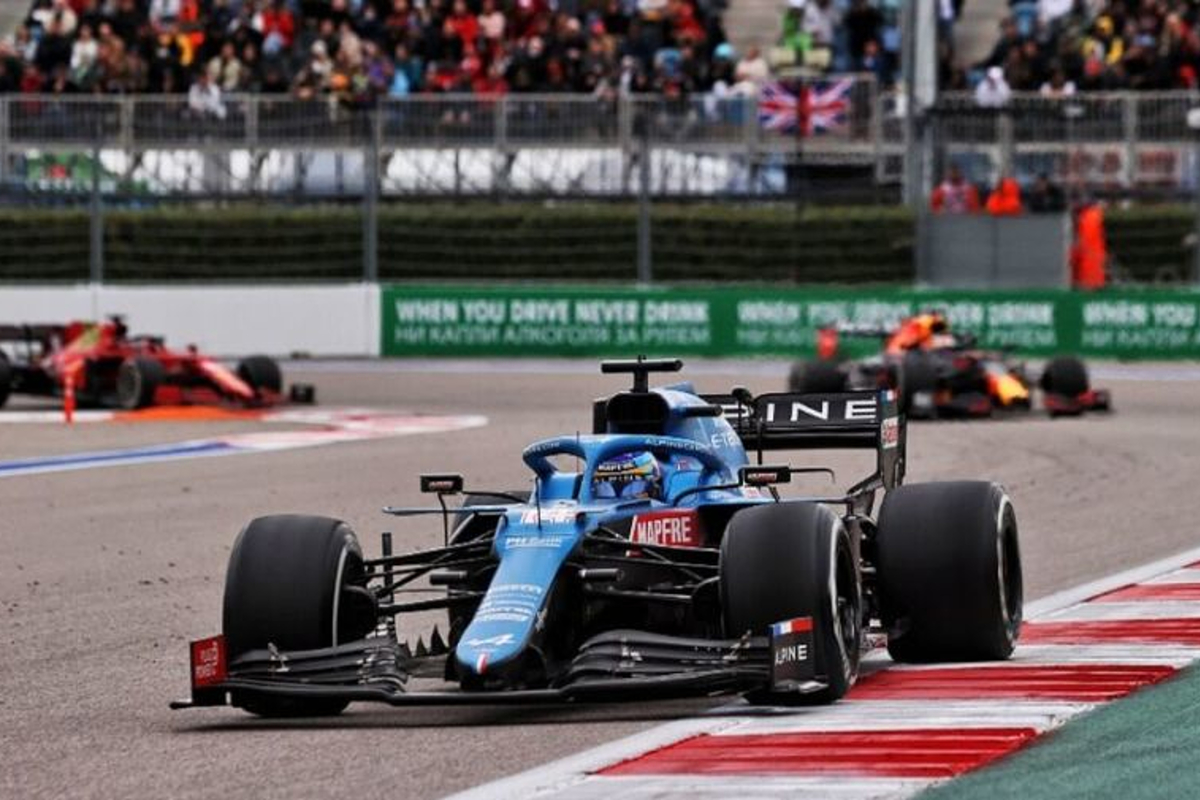 "Idiot" Alonso explains why he put FIA to the test in Russia
"Idiot" Alonso explains why he put FIA to the test in Russia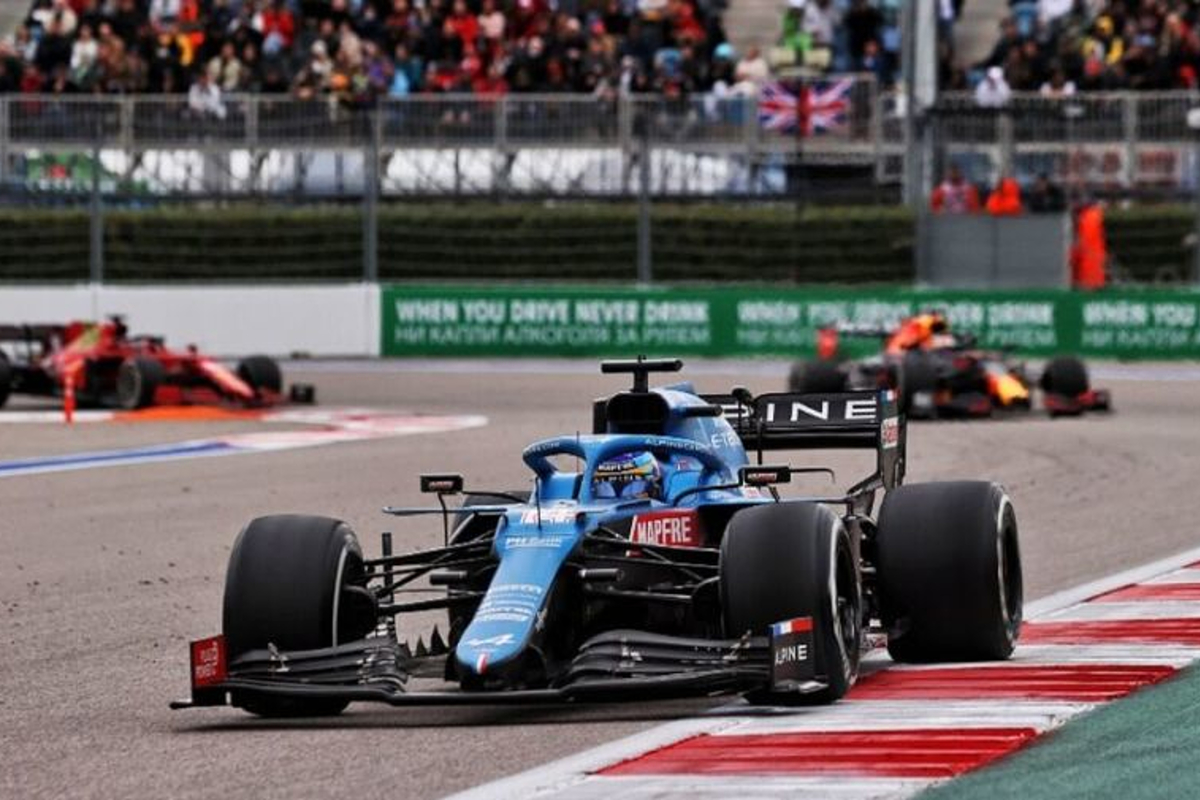 Fernando Alonso has revealed to deliberately pushing beyond track limits at the start of the Russian Grand Prix to test his theory the FIA is not playing fair with all drivers.
Alonso said he felt he had "been the idiot on track for most of the championship" because he has been regularly overtaken at the start by drivers pushing beyond the limits of the circuit to find a way past.
Increasingly angered those drivers were not punished, he took a similar approach at the last race in Sochi by crossing the run-off area at turn two on his lap to the grid before repeating the move on the opening lap.
Asked to explain why he made those moves, he said: "Just to see the questions here in Istanbul. Just to confirm [that] when I do things they have a different behaviour and different repercussions on the following event.
"It is a confirmation of many things…there are different rules for different people, or let's say different talks the week after for different people."
Alonso hoping for greater track restrictions
Two-time champion Alonso is one of many drivers who have repeatedly called out the FIA over its approach to cars that are exceeding track limits, particularly earlier in the campaign.
The Alpine driver, who returned this season after two years away, referred back to an incident in Austria earlier this year when he lost two places he had gained at the start because his rivals went off track and re-joined ahead of him and went unpunished.
"I have been the idiot on track for most of the championship while I've been overtaken from outside of the asphalt by many people in the first couple of races," he said.
"Even in Austria and nothing happened, there were no questions on the following race. And now, after Sochi, there are questions, so it is a confirmation. Now maybe they change the run-off area on lap one in the first couple of corners."
The 40-year-old also made reference to drivers who have illegally crossed the white line heading into the pits, as McLaren's Lando Norris did at the last race in Russia after he missed the entry in slippery conditions.
"Let's see the next one that crosses the white line on pit entry," he added. "Let's see what nationality he is and what penalty he will get."