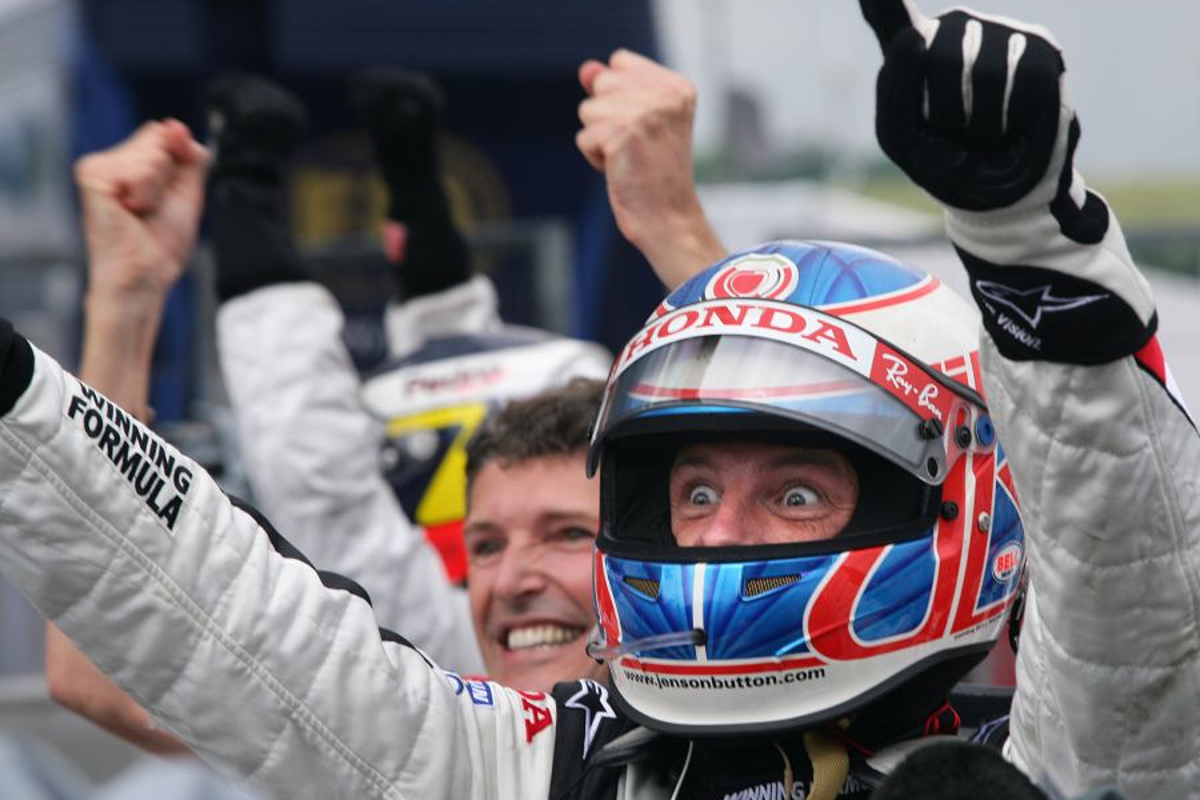 Five of the best from birthday boy Jenson Button
Five of the best from birthday boy Jenson Button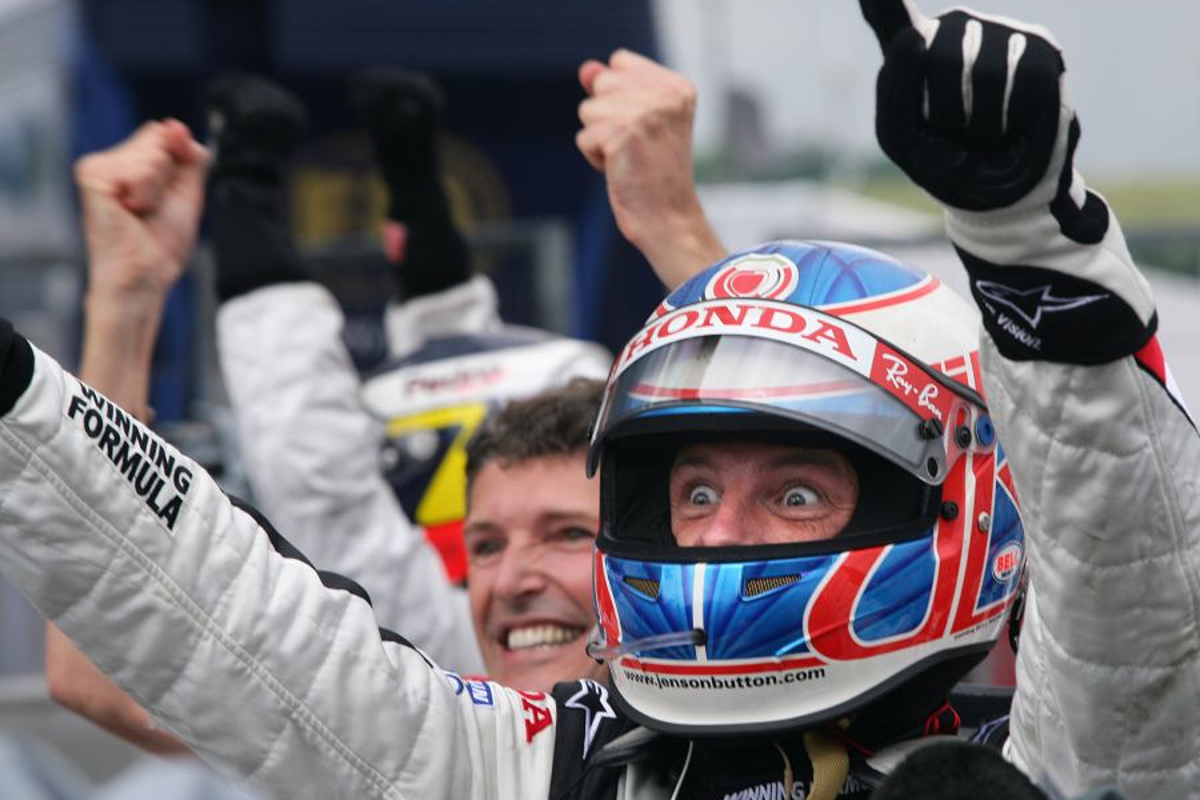 Jenson Button turned 41 on Tuesday. To celebrate the 2009 world champion's birthday, GPFans took a look back at five of his best Formula 1 performances.
Button made 309 grand prix starts in a career spanning 17 years. He raced for Williams, Benetton, Renault, BAR, Honda, Brawn and McLaren, scoring 15 wins, 50 podiums and, most importantly, one world title.
But which moments stand out above the rest? Here is our top five.
5. 2009 Monaco Grand Prix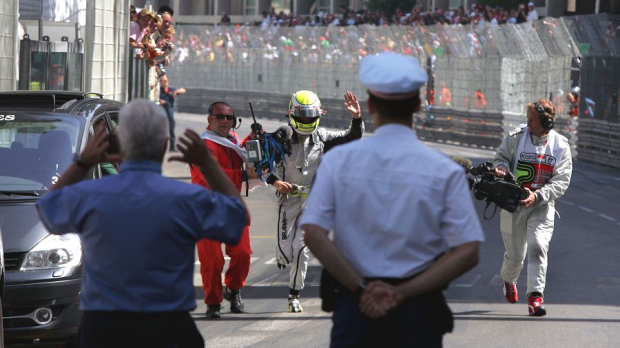 A lights-to-flag win in Monaco may not be an uncommon thing in F1 given the circuit is notoriously difficult on which to overtake, but Button was at his imperious early-season best on the streets of the principality.
This win, however, makes our list for a different reason as the Briton suffered a bout of absent-mindedness after taking the chequered flag.
After parking his BrawnGP in parc fermé and not on the grid alongside the other podium finishers, who can forget Button's run the length of the pit straight before eventually spraying the champagne.
"Monaco baby, yeah!"
4. 2010 Australian Grand Prix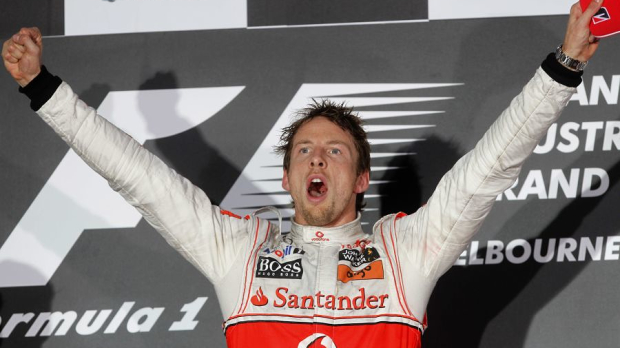 After winning what would be his one and only drivers' world title in 2009, more on that in a moment, Button moved to McLaren and his sanity was immediately thrown into question.
Lewis Hamilton, a one-time world champion at this time, was regarded much as Max Verstappen is today and people gave Button little hope of matching, let alone beating, his younger team-mate.
Button, however, put these fears to bed almost immediately, winning the second race of 2010 in Melbourne by 12 seconds from Robert Kubica, with Hamilton sixth and half-a-minute behind.
This was Button laying down a marker and showing 2009 was no fluke.
3. 2009 Brazilian Grand Prix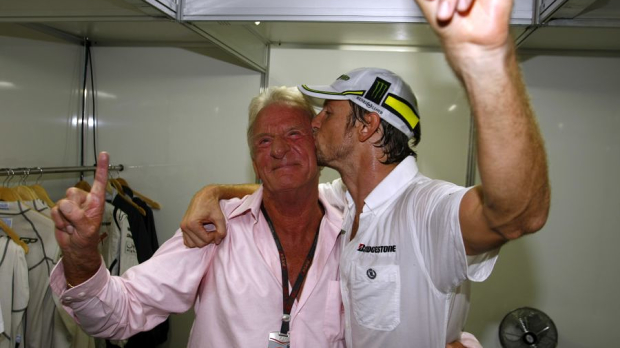 "We are the champions, my friend." You cannot think of the 2009 season without imagining Button singing Queen's 'We Are the Champions' over the team radio after clinching the world title at the season finale.
The BrawnGP story is a fairytale unlikely to be repeated. It was a team impossible not to adore, and the only one to have a 100 per cent record in both the drivers' and constructors' championships,
In his penultimate race before moving to McLaren, Button put in a champions drive to secure the fifth place needed to take the title, sliding his car around Interlagos, making it as wide as possible, risking it all in a true do-or-die performance.
It wasn't a race win, but it still ranks among his finest hours.
2. 2006 Hungarian Grand Prix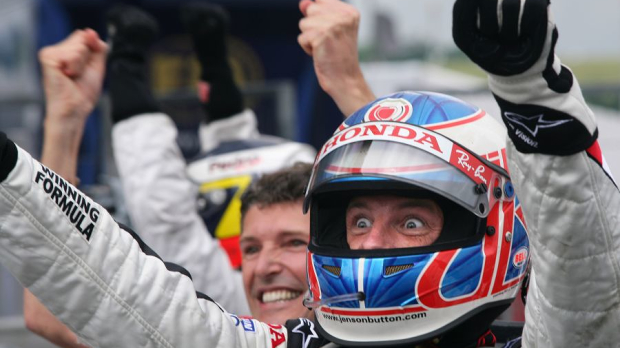 At the 113th time of asking, Button finally became a race winner. The 2006 season was a turning point for Button in many ways as Honda provided him with a car capable of challenging the Renault of Fernando Alonso and Ferrari of Michael Schumacher on its day.
On this particular day, however, it was Button and not the car that stood out.
After qualifying fourth, Button was handed a 10-place grid penalty for an earlier engine change, dropping him to 14th on the grid.
This was no problem as Button made the most of the tricky, intermediate conditions to storm through the field, displaying characteristics that would go on to define his career as he, finally, became the 96th different grand prix winner in the history of the sport.
1. 2011 Canadian Grand Prix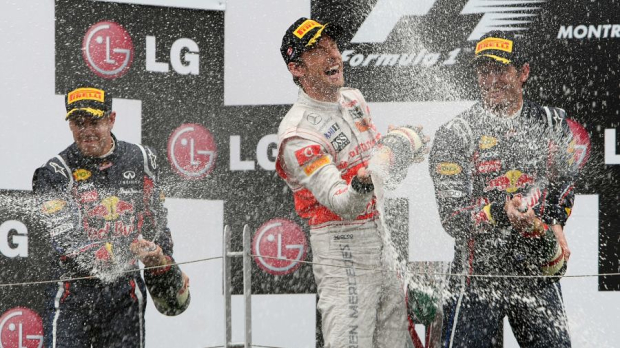 This was never in question. When talking about the greatest races in F1 history, let alone in the career of an individual driver's career, this mammoth four-hour race is always in the mix.
Button set the record for the most stops by a race winner at six, including one penalty, was last twice and, after the race had been paused for two hours due to heavy rain, stormed back through the order to take the lead from Sebastian Vettel on the last lap.
It is impossible to do this race justice in so few words, but this magnificent zero-to-hero display even drew applause from McLaren team-mate Hamilton, who watched on from the garage after retiring through contact with his compatriot in the early stages.