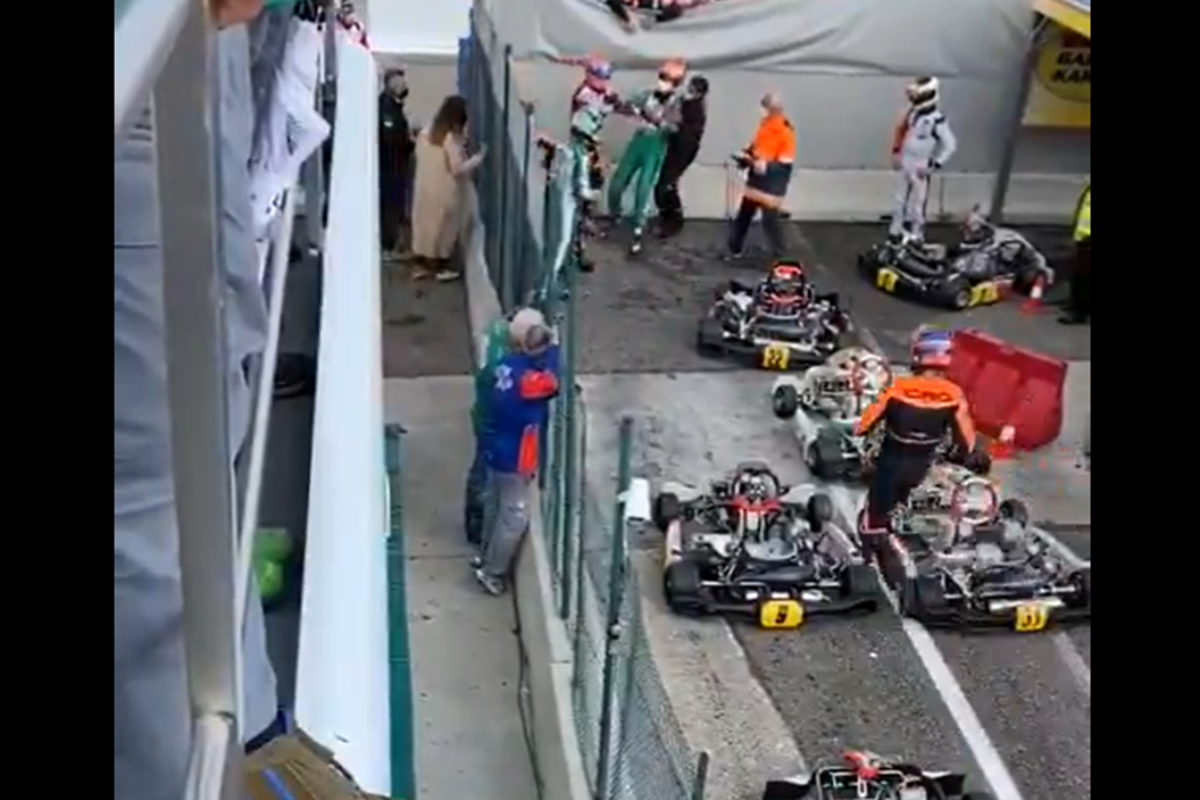 Brawling karter Corberi quits motorsport for life after "disgraceful act"
Brawling karter Corberi quits motorsport for life after "disgraceful act"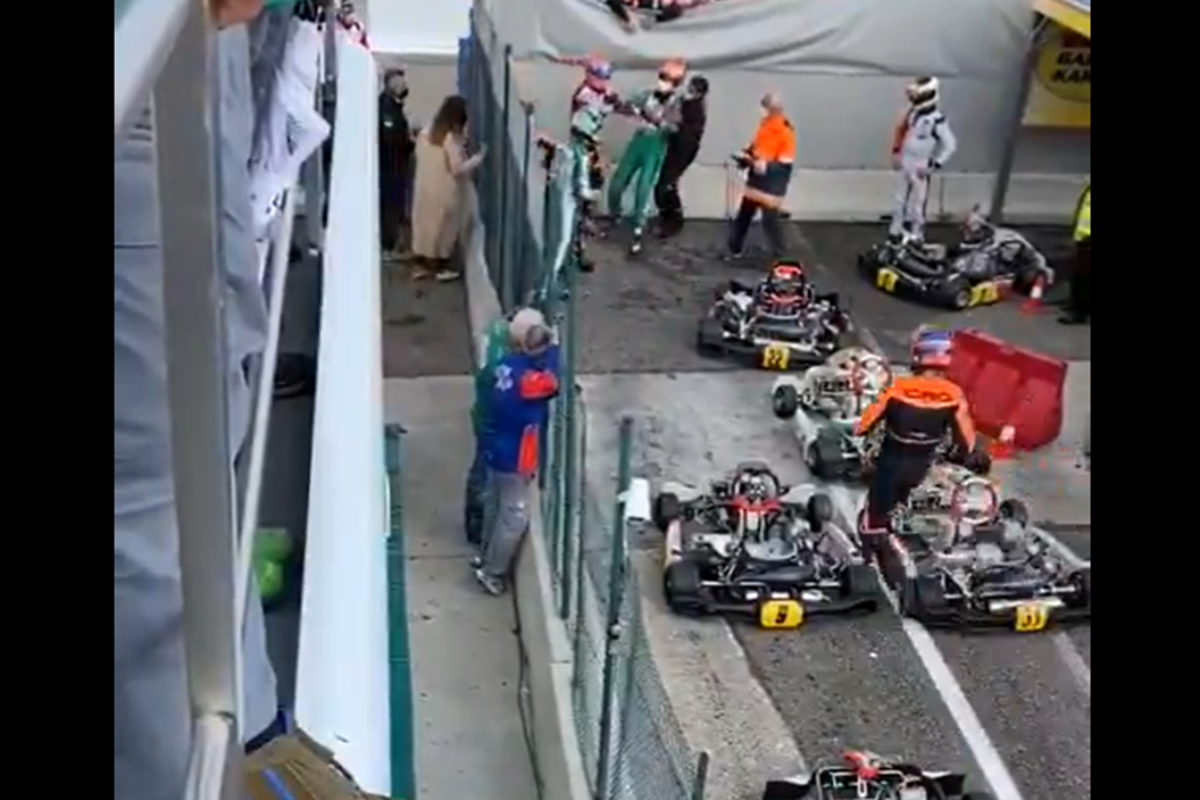 Luca Corberi has opted to quit motorsport 'for life' following an act he has described as "disgraceful" during the FIA KZ karting world championship finals.
Corberi has been roundly condemned by many in the motorsport community for his actions on Sunday at Lonato where he threw a bumper from his crashed go-kart at a rival before brawling with the same driver in the paddock after the conclusion of the race.
Both the FIA and FIA karting president Felipe Massa have confirmed there will be consequences for those involved.
Corberi, perhaps anticipating the likely sanctions, has instead handed over his racing licence and stated he will no longer compete.
"I'd like to apologise to the motorsport community for what I've done," wrote Corberi on social media. "There are no excuses to explain why I've done such a disgraceful act.
"This has been something I have never done in my 15-year career, and I really hope it won't be seen by anybody else in the future.
"After the race, once I've been called by the sporting judges, I've asked them to take my licence away because I was fully conscious about my irreparable mistakes.
"But as they showed me, they don't have the power for doing it, it's written in the international rules, so please, don't be against them. They were just doing their work in the best way they could.
"For this reason, I've decided to don't [not] take part to [in] any other motorsport competition for the rest of my life. That's not a self-justice, it's simply the right thing to do.
"My family has been in karting since 1985, we've seen it grow, we've seen the best and the worst part of it. This episode will be remembered as one of the worst in our sport and that's something I will never forget.
"I'm not asking any indulgence, because I don't deserve it. I will totally agree with the punishments required.
"I'm writing today to say sorry, even if it's not enough, because, after all the bad things that happened during this event, the worst ever has been done by me, a guy who loves this sport and after the worst day of his life will still remember his good racing memories."
Initially the victim after coming off worse off in an on-track coming together, Corberi turned villain as he then approached the circuit and threw the bumper of his kart at the other driver involved in the collision, Paolo Ippolito.
Corberi repeatedly ignored marshals calls to remove himself behind the fences as he strode across the circuit back to the pits.
After the conclusion of the race, both Corberi and his father then attacked 16-year-old Ippolito in the paddock.
High-profile drivers, including Jenson Button, have called for the FIA to issue life bans to both Corberi senior and junior.
Via his own social media page, Massa declared the behaviour of Corberi to be "unacceptable in our sport", adding: "Those individuals will face the consequences of their actions."
Before you go...