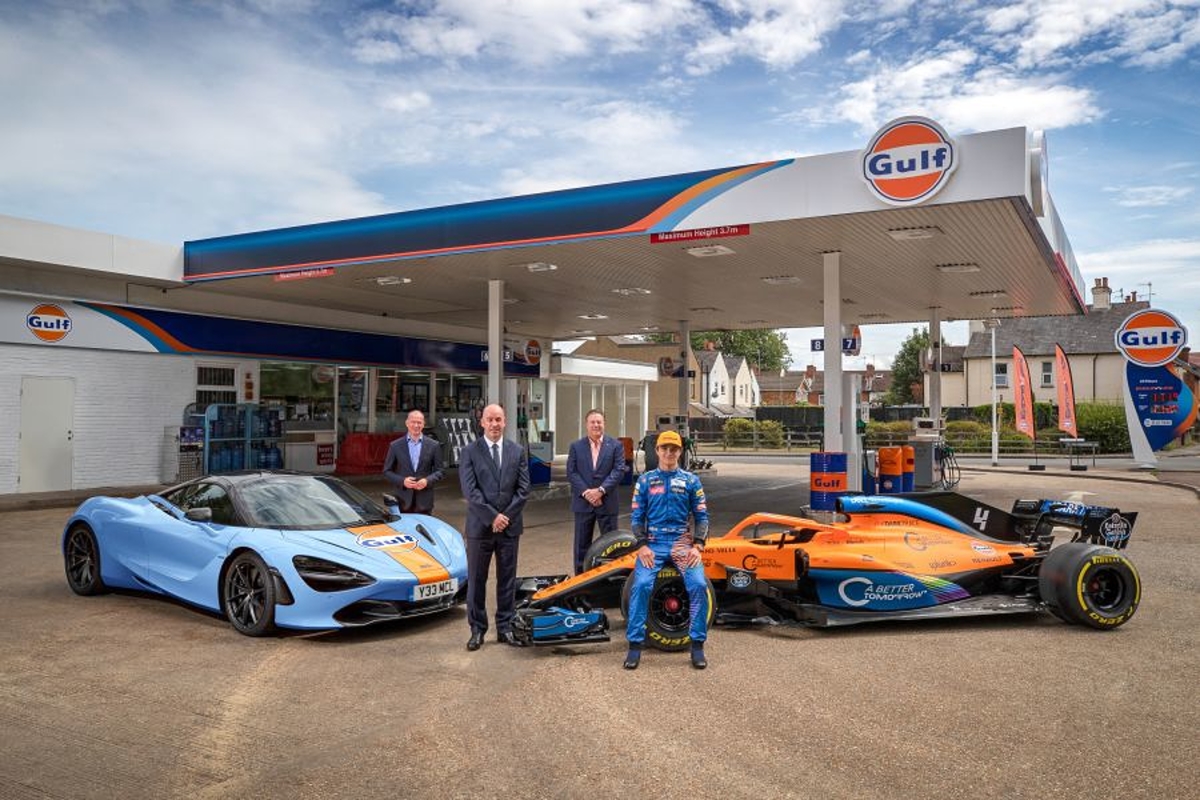 McLaren reunites with Gulf to write partnership's next unique chapter
McLaren reunites with Gulf to write partnership's next unique chapter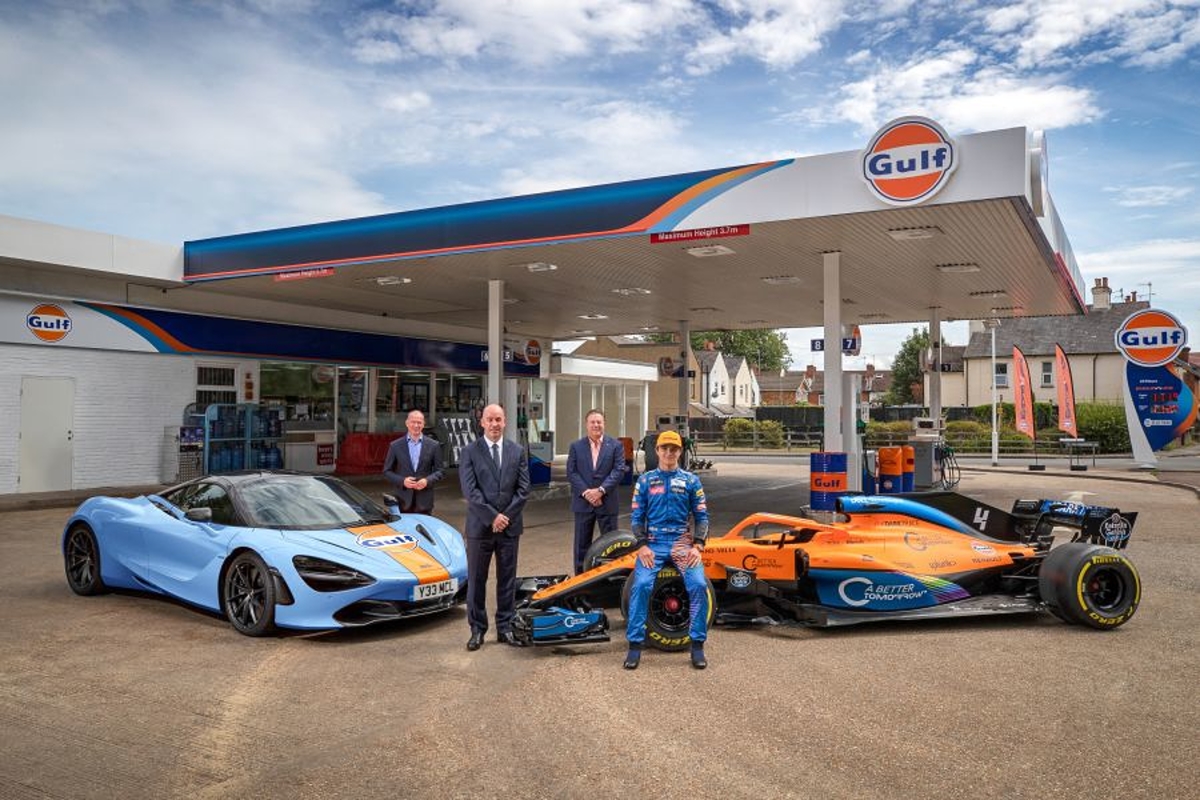 McLaren has officially unveiled global oil giant Gulf as a partner in what has been described as "a multi-year strategic" deal.
The move comes as no surprise after images surfaced on social media last Thursday of a McLaren F1 show car, and driver Lando Norris, at a Gulf service station in Aldershot with the company's renowned logo on the engine cover.
Gulf has become one of the most iconic brands in motorsport, with McLaren first partnering with the company in 1968 through to the end of the '73 season in Formula 1 and Can-Am, during which time there were over 40 victories.
The partnership was then renewed at the Le Mans 24 Hours in the 1990s, with the McLaren F1 GTR running in Gulf colours throughout the decade.
For the new partnership in F1, Gulf branding will appear on the engine covers and wing mirrors of the McLaren MCL35 cars, while the company will become the preferred lubricant supplier to McLaren Automotive.
McLaren Racing CEO Zak Brown said: "We're delighted to welcome Gulf back to McLaren and reunite two iconic brands back together in a new and exciting partnership.
"Gulf is part of McLaren's history and are well-known for their innovation and technical excellence in the industry, which aligns with McLaren perfectly. We are looking forward to starting our partnership together this season."
Additionally, an exclusive number of customers will be given the option to have their McLaren supercar hand-painted by McLaren Special Operations in Gulf liveries and colours which echo the famous F1 GTR Le Mans car.
Gulf Oil CEO Mike Jones added: "This is a very exciting partnership that brings the Gulf brand back into elite motor racing. The history books are full of remarkable tales that tell of what Gulf and McLaren have achieved in the past. Now we are together once more to write the next chapter of this unique partnership.
"We're proud to be working alongside a brand that shares our future aspirations and our ambition for innovation both on the road and on the track. We look forward to working together and developing both Gulf and McLaren's class-leading capabilities further."
Before you go...
Hamilton "only human" after deleting controversial vaccine conspiracy theory post
"Disappointing not to have the fans" but Norris accepts the safety first approach