Lella Lombardi may not be the most famous name in Formula 1.
But for one very good reason, it should be up there in lights with the likes of Lewis Hamilton, Juan Manuel Fangio and Ayrton Senna as she remains the only female driver in the history of the sport to register a points-scoring finish.
Sport around the world has predominantly been a male-dominated arena, and only in recent times has a change in this attitude become visible.
The Olympic Games shine a light on the issue of equality every four years but, until very recently, the discussion of women in motorsport has been kicked to one side.
The argument is often that there are no barriers preventing men and women from competing equally in motorsport. Power steering and other assists have made cars easier to drive, so why should physicality be a problem?
The short answer is that physicality is not the issue. The issue is the attitudes of those within motorsport, attitudes that are finally changing for the better.
In the history of Formula 1, only five female drivers have entered a grand prix event. Divina Galica, Desiré Wilson and Giovanna Amati made seven entries between them, but none managed to qualify for the race.
This leaves two female drivers who actually raced in the sport. Italian Maria Teresa de Filippis entering five and qualifying three times, and Lella Lombardi entering 17 and qualifying for 12.
Just two drivers out of the 774 to start at least one grand prix have been female.
Born on this day, March 26, in 1941, Lombardi registered half a point for finishing sixth in the highly controversial 1975 Spanish Grand Prix.
Concerns surrounding the barriers clouded the early part of the weekend but, following an accident that saw five spectators killed by the flying Hill-Ford of Rolf Stommelen, the race was halted.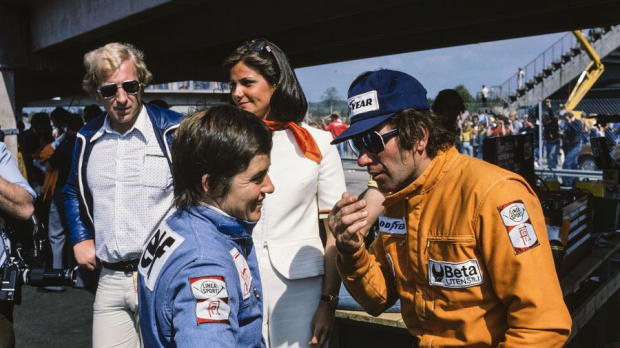 As the three-quarters distance of the already reduced length race had not been reached, half points were awarded, and Lombardi secured her place in F1 history.
Lombardi would continue racing in F1 for a further year, competing four times in 1976.
Forty-four years later and the clock continues to tick as we wait for the next female driver to start a grand prix.
The W Series, an all-female championship that launched in 2019, has shown that there are enough talented drivers out there.
With series champion Jamie Chadwick linking up with Williams, Beitske Visser competing with BMW and Alice Powell racing in the Jaguar I-Pace eTrophy, it is evident that attitudes are beginning to change.
Sadly, Lombardi is not alive today to see her legacy and the women following in her footsteps as she died of cancer in 1992, aged 50.
Lombardi did not start the journey for female equality in motorsport, and she will not end it either, but her place in history is assured as an important step on the journey.