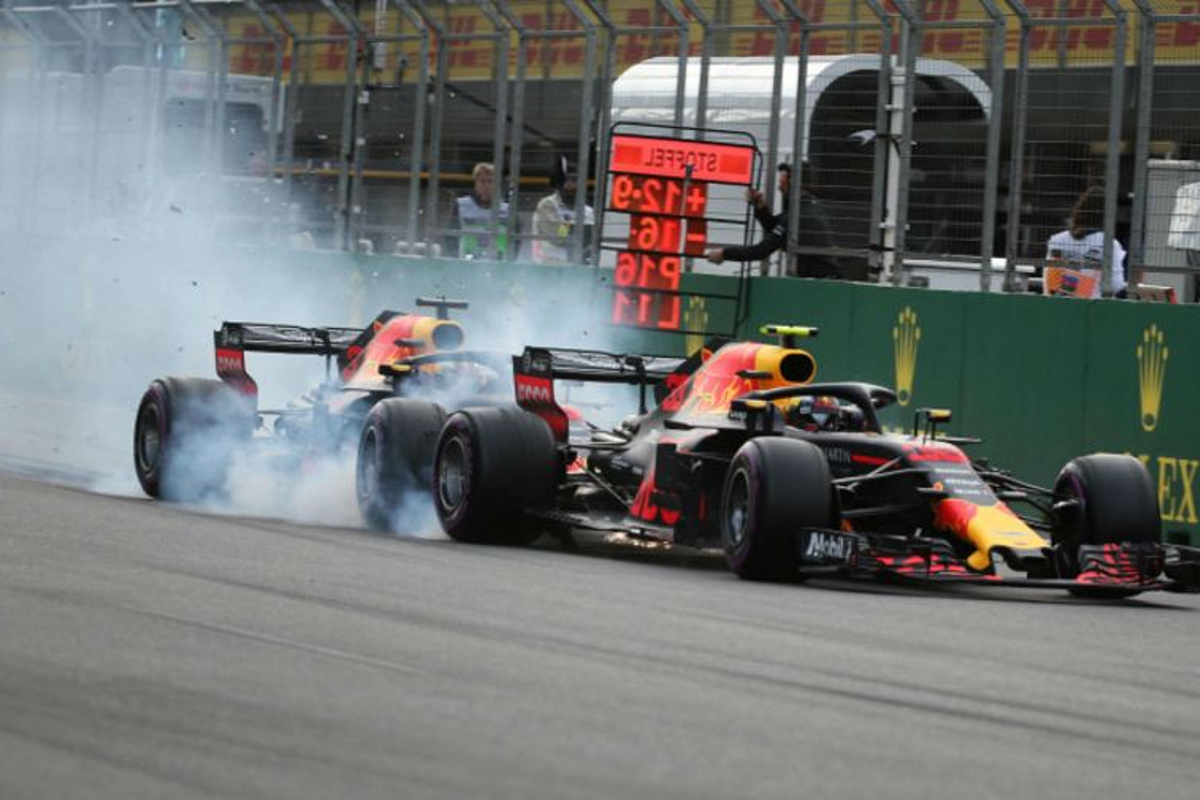 Ricciardo: Red Bull's handling of Verstappen Baku crash a 'sh**show'
Ricciardo: Red Bull's handling of Verstappen Baku crash a 'sh**show'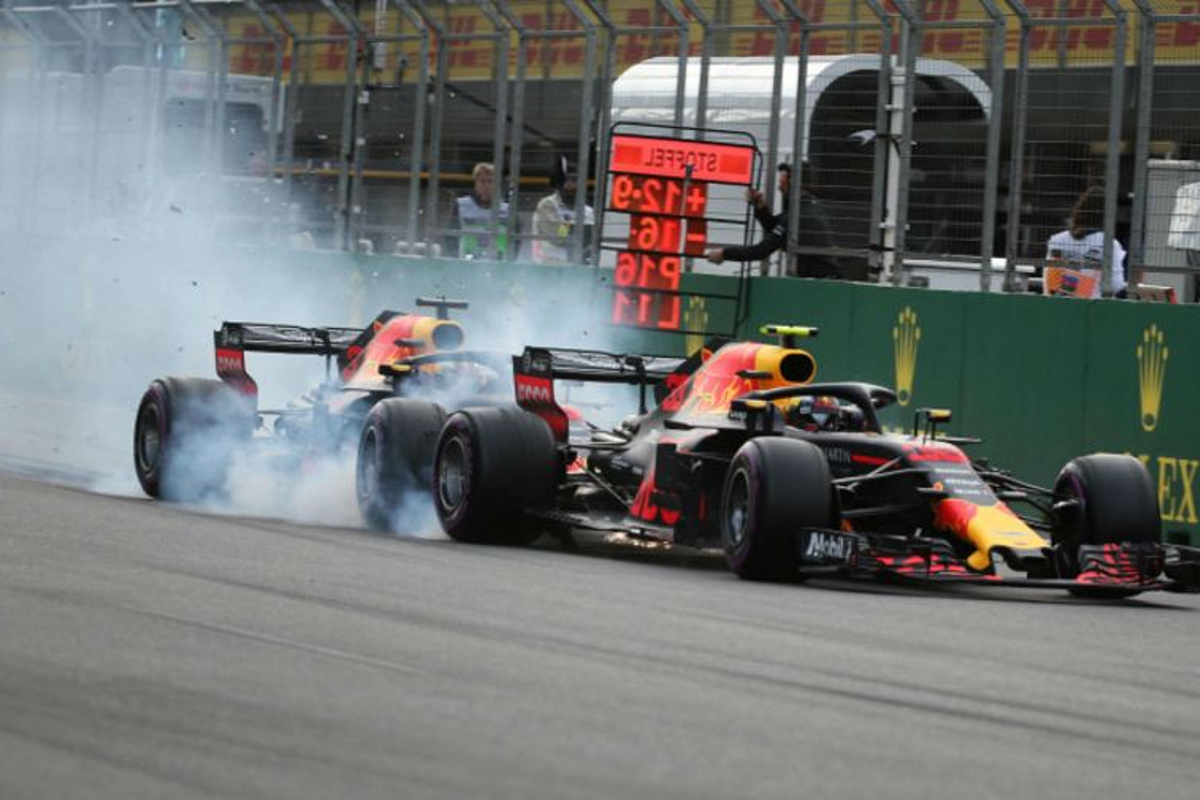 Daniel Ricciardo says Red Bull's handling of his crash with former team-mate Max Verstappen in last year's Azerbaijan Grand Prix was akin to a "shitshow". Red Bull suffered a double DNF in Baku after a tense battle between the team's drivers ended in Formula 1's cardinal sin.
Ricciardo had several attempts at overtaking Verstappen in the race, finally making a move stick at the third time of asking.
However, Verstappen was back ahead after overcutting his teammate during the pitstops and Ricciardo was once again on his teammate's tail.
Another overtaking attempt would end in disaster as Verstappen swerved to defend his spot and Ricciardo ploughed into the back of him.
In the immediate aftermath of the incident, Red Bull pinned the blame on both drivers, something Ricciardo – who has since left the team for Renault – says did not sit well with him.
"I struggled to let that go, the whole race and the aftermath," he told The Age and Sydney Morning Herald.
"That played a part in my decision. I never really felt the same after that. As soon as I crashed into him, part of me felt, 'you guys deserved this, that was a shitshow'.
"If the roles were reversed, if I'd been in front and moved twice in the braking area and he'd run up the back of me, would things have been handled the same way? It was a question I kept coming back to.
"The team treated us as both equally at fault in that situation, where I think deep down they knew that it was their mistake and Max's mistake. A lot of things didn't sit well."
MORE: Renault have the 'means to match' the best
MORE: Honda power unit the 'missing ingredient' for Red Bull