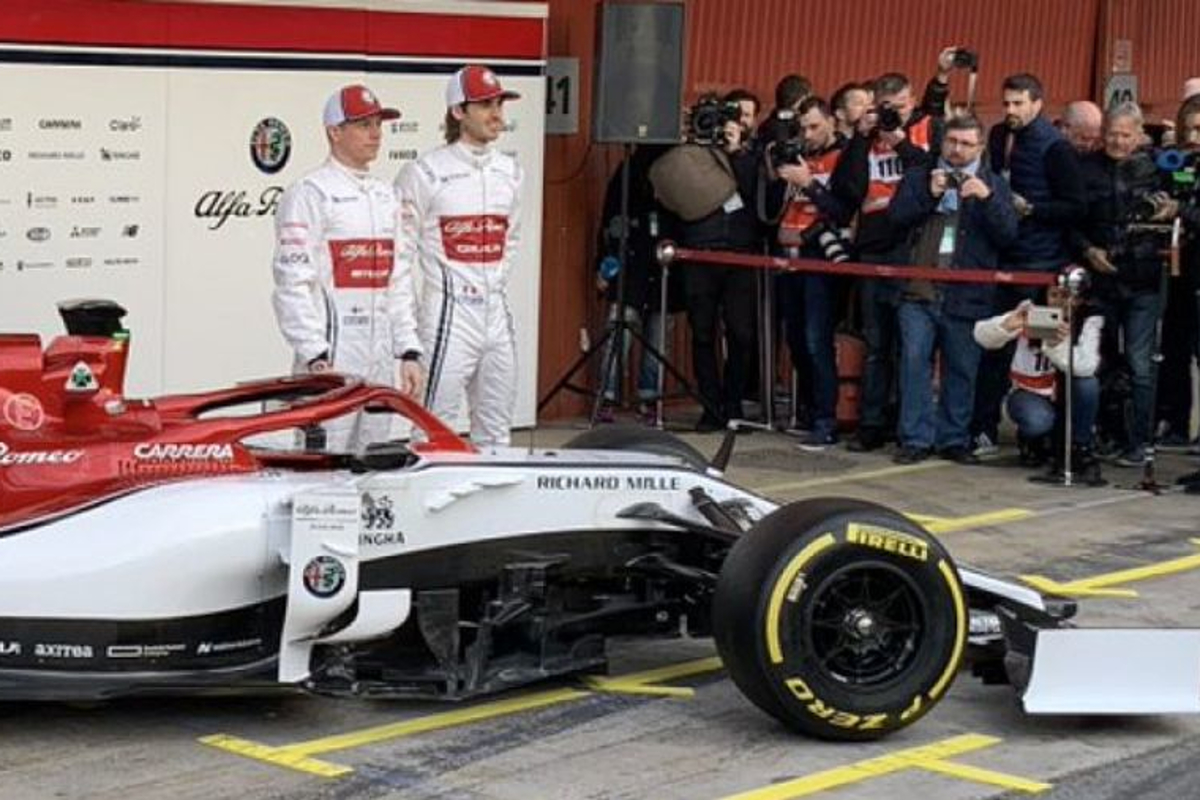 Alfa Romeo reveal 2019 F1 car in Barcelona
Alfa Romeo reveal 2019 F1 car in Barcelona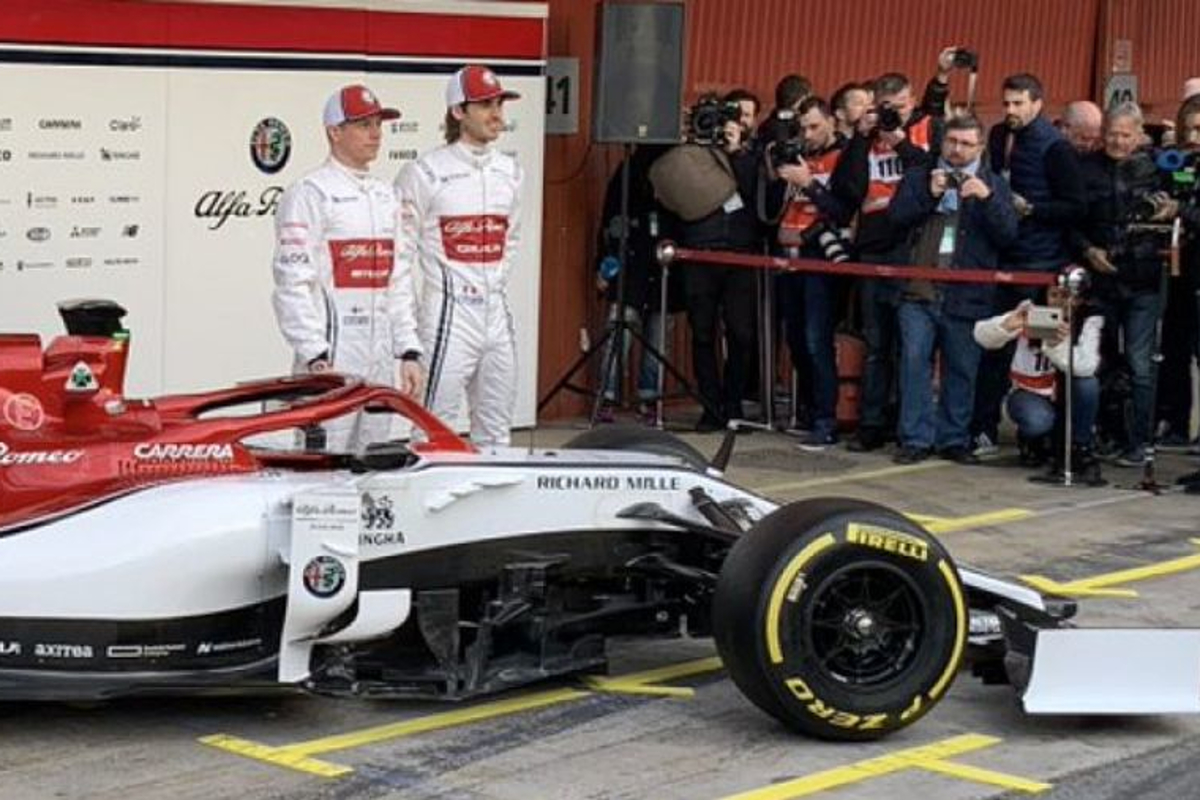 Alfa Romeo revealed their 2019 Formula 1 challenger ahead of the first morning of preseason testing at the Circuit de Catalunya as the Sauber-owned squad plot more progress in the season ahead. Kimi Raikkonen and Antonio Giovinazzi were on hand to present the car in the Barcelona pit lane on Monday morning.
Here it is, the 2019 @SauberF1Team Alfa Romeo car... #F1Testing pic.twitter.com/lDSF7R5X0y — Rob Watts (@robwattsf1) February 18, 2019
Sauber's 2018 campaign saw a significant upturn in fortunes, the performances of Charles Leclerc in particular helping the previous year's bottom team finish eighth in the constructors' standings.
A partnership with Alfa Romeo has been strengthened for 2019, changing the team's name and ensuring the Sauber moniker will not be on the grid for the first time since 1992.
Follow @GPFansGlobal on Instagram for behind-the-scenes access from across the testing fortnight.
The Sauber name is not lost entirely, however, as it remains part of the car's livery.
Raikkonen has swapped seats with Leclerc to signify the team's growing potential – Leclerc and Marcus Ericsson were regularly in the mix for points come the back end of last season and early reports have suggested that Alfa could be in the mix with the likes of Haas and Racing Point as a team looking to move towards the upper half of the standings.
MORE: Red Bull confirm 2019 F1 livery
MORE: LIVE! F1 Preseason Testing Day One