Flavio Briatore says Formula 1 in 2019 without Fernando Alonso will be comparable to Real Madrid in the Spanish football giants' post-Cristiano Ronaldo era – perhaps offering the king of motorsports a chilling warning of what lies in store, with Madrid in the midst of a miserable campaign without the superstar striker.
Alonso will embark on a first year without involvement in Formula 1 for the better part of two decades in 2019, with the Indianapolis 500 and 'Triple Crown' instead dominating his thoughts.
Two-time world champion Alonso has not won a grand prix since 2013, having seen a return to McLaren in 2015 backfire badly – the Spaniard did not secure a solitary podium in the past four seasons.
But Briatore says it is F1 that will be left counting the cost of Alonso's retirement, rather than the other way around.
He told Motorlat: "F1 without Alonso is like Real Madrid without Cristiano Ronaldo.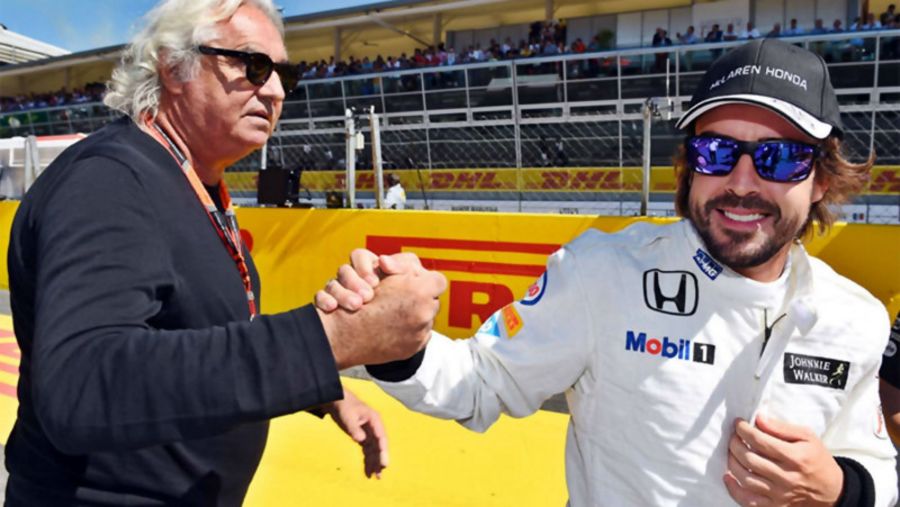 "He is one of the few recognisable stars. If you see these guys from here and take off their overalls, I only recognize Lewis, Vettel, Raikkonen and that's it.
"Alonso needs a period of relaxation. He had three very frustrating years in which he behaved impeccably, the performance of the McLaren was ridiculous and he still fought for positions that did not correspond."
Speaking at the season-ending Abu Dhabi GP, Alonso left the door open for a return to F1, but Briatore doubts his close friend will make a comeback unless the right team make him an offer.
"There are only two teams: Mercedes or Ferrari, there are no other choices. The other choice is to finish fourth, fifth or sixth," he said.
"I think with the talent he has, you put him in the right car and he could still be the strongest driver along with Hamilton.
"Some day the teams will realise that to win the constructors' championship you need two strong drivers in the team. We will see what happens in a few months or a year."
MORE: Alonso says sound is F1's biggest problem
MORE: Verstappen: Leclerc and I are F1's new Hamilton and Vettel