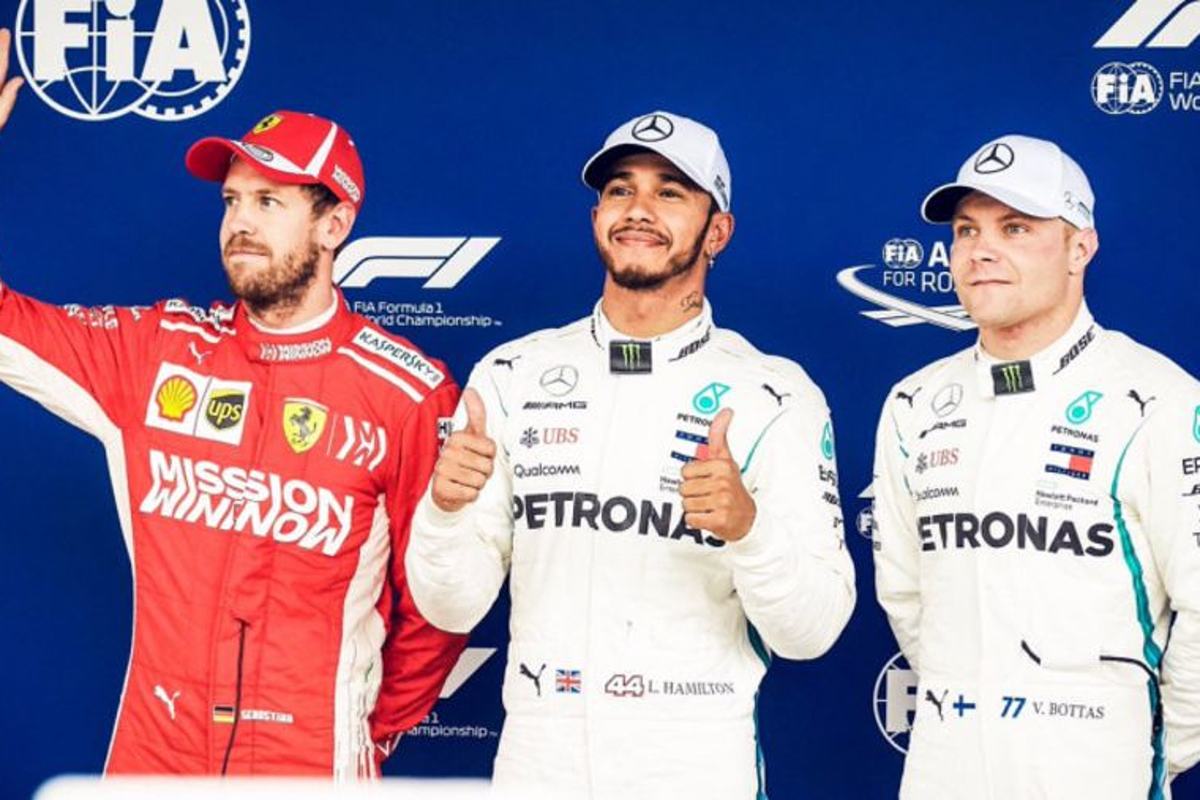 Brazilian Grand Prix starting grid with penalties applied
Brazilian Grand Prix starting grid with penalties applied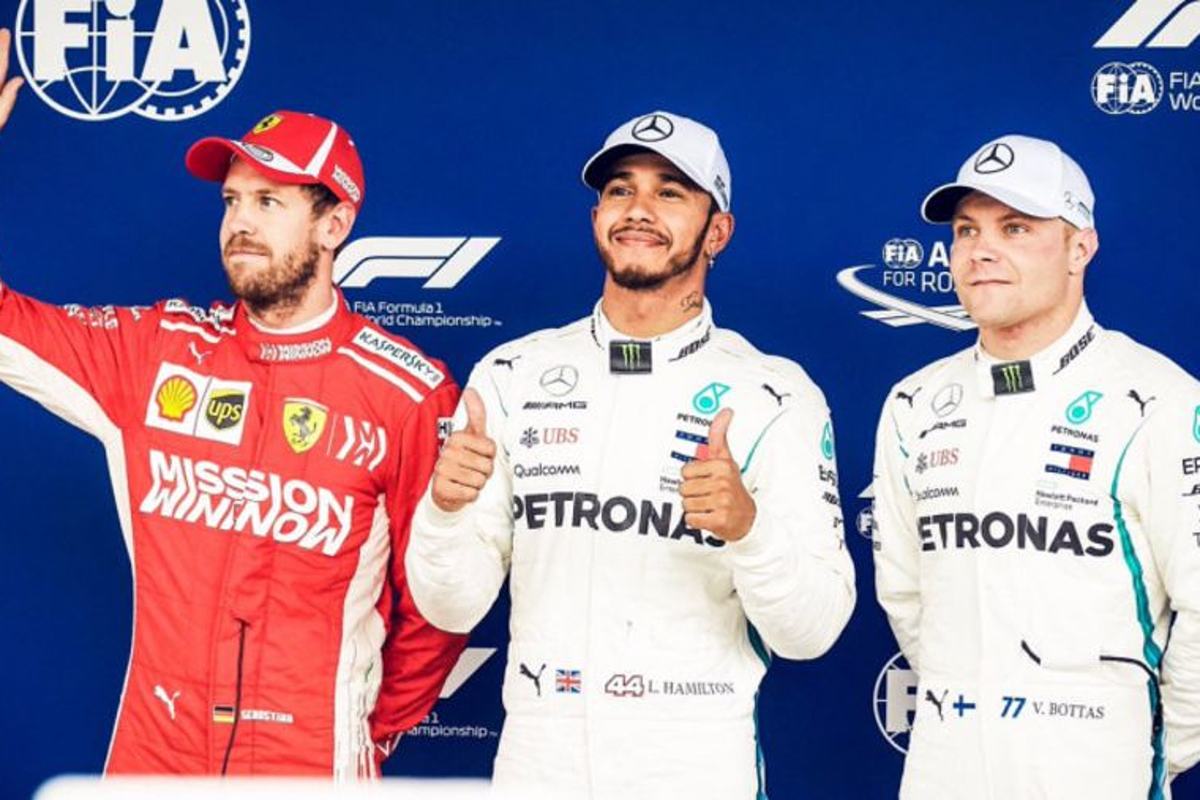 The Brazilian Grand Prix starting grid was the subject of much mystery at the immediate end of qualifying on Saturday as front-row inhabitants Lewis Hamilton and Sebastian Vettel both faced potential penalties at Interlagos, however, neither were sanctioned with grid drops so will go head to head off the line on Sunday.
Hamilton had a nervous wait to see if stewards would call him over a potential block on Sergey Sirotkin, while Vettel was in hot water after breaking the FIA's weighbridge scales – both incidents coming in a bizarre Q2 session.
The Mercedes man ultimately faced no investigation – the fact that Sirotkin was, like him, on a warm-up lap likely a key factor.
Vettel's frustration at being called to the weighbridge during a drizzly Q2 was clear.
The German drove onto the scales and drive away again – against regulations – breaking the equipment in the process.
He was reprimanded and fined €25,000, avoiding any stiffer sanction as he had switched his engine off while being weighed.
Gris penalties have been dished out to Daniel Ricciardo and Esteban Ocon, who drop to 11th and 18th respectively.
Ricciardo drops five places for taking a new turbocharger after his previous one was damaged by marshals in Mexico, while Ocon has taken a new gearbox out of sequence and also drops five slots.