Kimi Raikkonen believes it is 'pointless' to continually blame Sebastian Vettel for his continuous errors in the Formula 1 title race, saying that if you were to analyse a career then there would be "millions" of things a driver would choose to do differently.
Vettel and Lewis Hamilton have been battling for the 2018 drivers' championship this year, and although it was close between the duo at points in the season, the Mercedes driver has taken advantage of numerous errors from Vettel to build a healthy lead with three races to go.
The German has come under criticism for his mistakes, which have become commonplace since the summer break, but Raikkonen has defended his team-mate due to the conditions in which the errors were made.
"I don't know if he made a lot of mistakes," Raikkonen told Motorsport.com.
"Germany he went off, but then it was pretty tricky conditions.
"I don't know if that really dictates what happened in the end result. It's hard to say. There are always people trying to point finger here and there or [say] 'This is why he didn't win'.
"You know, if you want to point finger on someone, there are millions of things that you can [say], 'ah, he should have done this like that and the end result would be different'.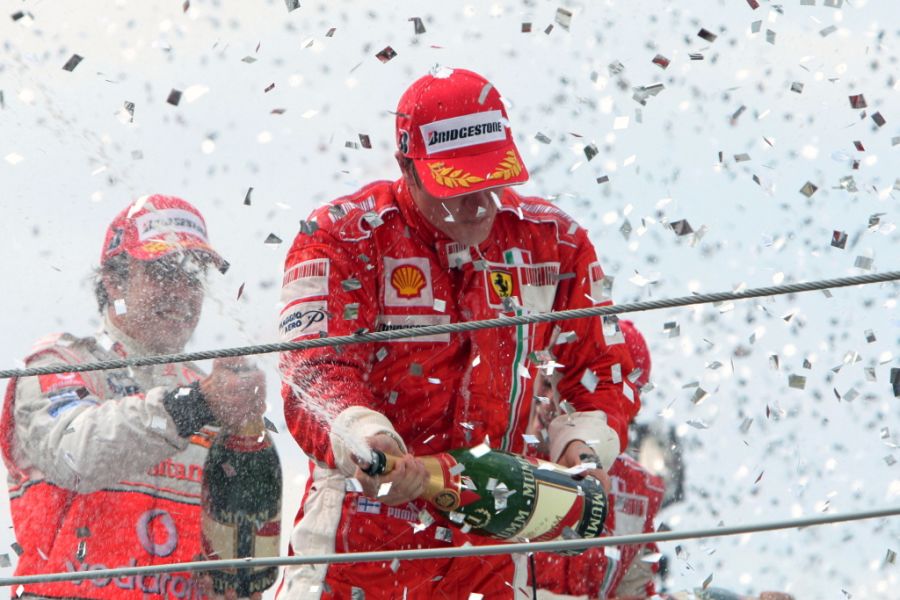 "But afterwards it is very easy to always say that. You take 10 years backwards you can point, 'oh, you should have done that differently and you would have won'. It's pointless."
Hamilton's lead over Vettel means that he could win the championship this weekend at the Mexican Grand Prix, and should the Mercedes driver succeed, it would mean Raikkonen remains the last Ferrari performer to win the title, which he did back in 2007.
The Finn, however, doesn't tend to acknowledge the fact.
"I don't really think about it," said Raikkonen.
"So maybe one day, whenever I stop, and then you start thinking, 'I am happy to be world champion with the Ferrari'.
"But I am not really thinking that, 'ah, yeah, I am actually the last one'. People say it, but that's how it played out so far. We'll see what happens this year and next year."
MORE: Vettel mistakes a result of 'panic'
MORE: Verstappen: Vettel doesn't get same 'bullshit' as me