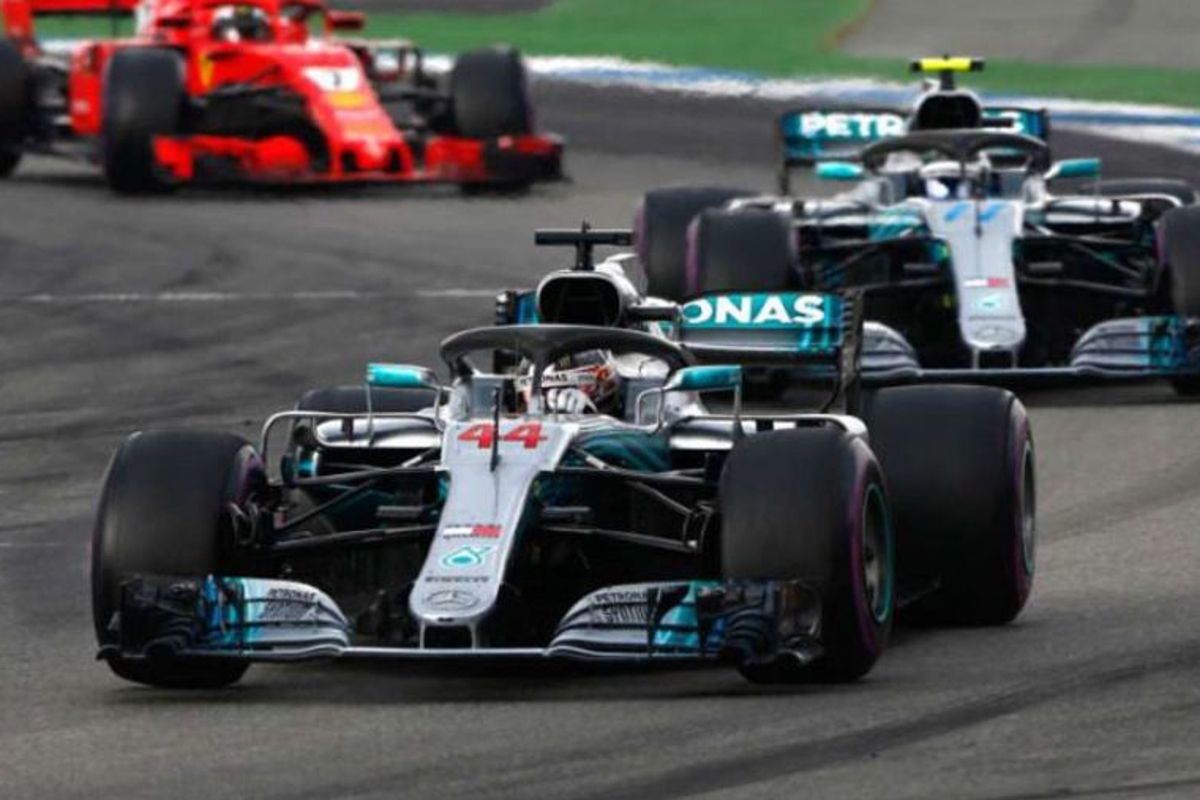 Bottas will always be Hamilton's wingman - Mercedes made the right call in Sochi
Bottas will always be Hamilton's wingman - Mercedes made the right call in Sochi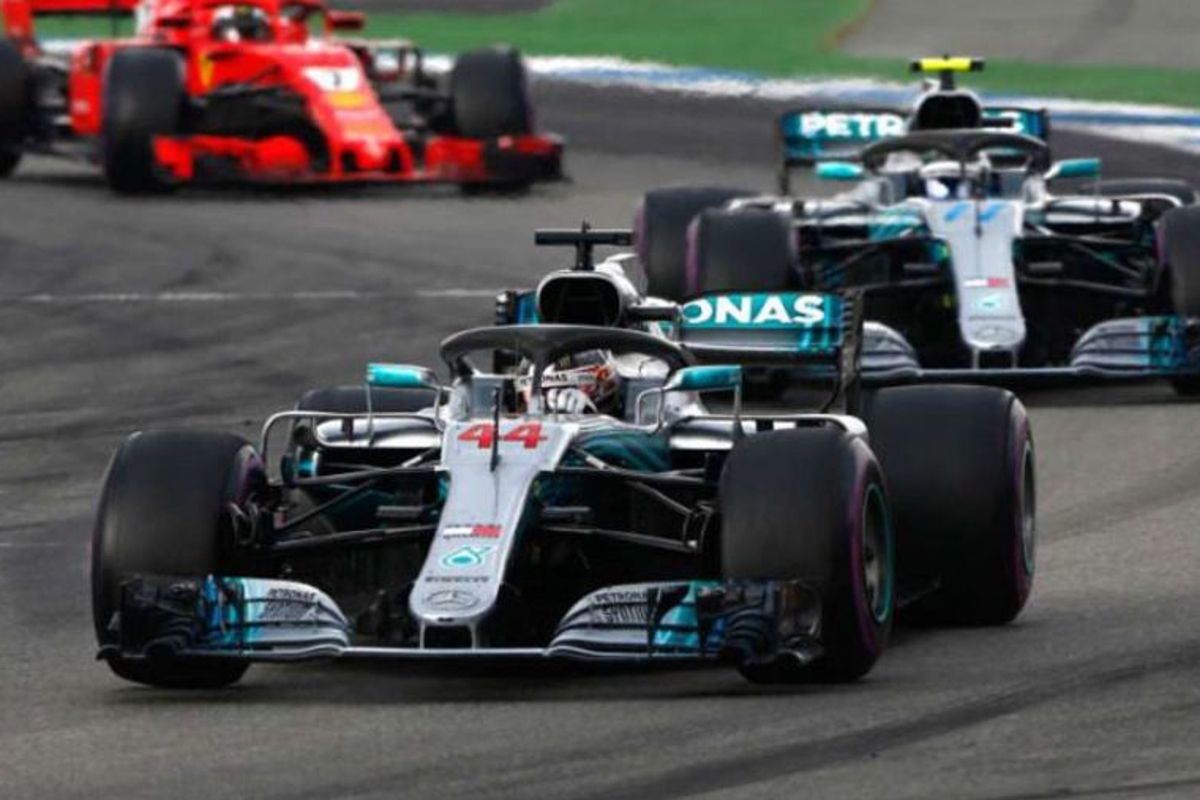 Mercedes' decision to ask Valtteri Bottas to move aside for Lewis Hamilton in the Russian Grand Prix has predictably caused uproar in Formula 1 discussion and on social media, with fans condemning the Silver Arrows' decision and calling on Liberty Media to outlaw team orders.
Bottas was, understandably, less than amused at being sacrificed for Hamilton's benefit, especially as the Finn had beaten his teammate fair and square to pole position and had controlled the opening half of the race.
Speaking afterwards, Bottas found the call to let Hamilton pass "confusing" and claimed he "didn't expect it". But should he really have been so surprised?
After this year's Hungarian Grand Prix, Mercedes boss Toto Wolff was forced to clarify comments he made when he referred to the Finn as Hamilton's "wingman", casting doubts as to whether Bottas truly holds "equal status" within the team as Mercedes like to maintain.
Mercedes have used team orders before but with a very different outcome. In Budapest last year, Hamilton was allowed past Bottas in an attempt to catch the leading Ferrari pair. Hamilton subsequently failed to do so and slowed down at the line to let Bottas take the podium finish.
In contrast, Ferrari have opted for a slightly more subtle approach in recent years when a strategy has been called for to support Sebastian Vettel's title bid. More often than not, Kimi Raikkonen has been placed on a sub-optimal race strategy to interfere with or slow down the Mercedes pair, thus boosting Vettel's chances of winning.
Predictably, Mercedes' decision to enforce team orders on Sunday has left a bad taste and has drawn comparisons to Ferrari's own highly controversial decision to move Rubens Barrichello aside to allow Michael Schumacher to win the infamous 2002 Austrian Grand Prix.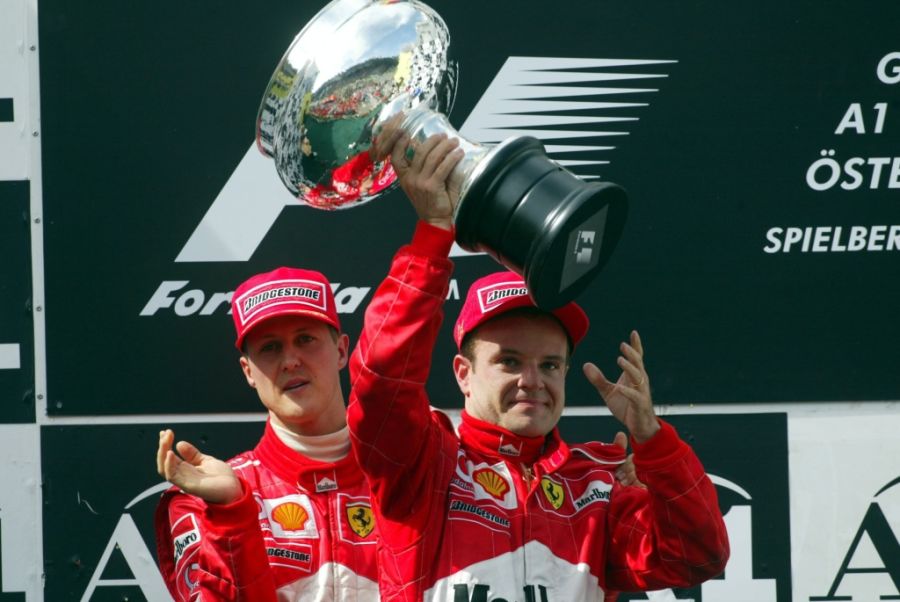 In reality, the two situations are vastly different. Back then, Schumacher already had a sizeable advantage over Williams' Juan-Pablo Montoya in the title race - the equivalent of three race wins - and was over 17 seconds clear of the Colombian at the flag, so hardly under pressure of losing a place. Consider this with the fact that there were 11 races remaining in that season, their decision to "let Michael pass for the championship" as Ferrari team boss Jean Todt so eloquently put it to Barrichello, was absurd.
Hamilton, in contrast, did not have nearly as comfortable a cushion as Schumacher did back then. Had Mercedes kept the positions as they were, Hamilton would have left Sochi with a 43 point lead with five races to go.
Without doubt, it would have been a strong situation to be in, but with 25 points on offer for a win, it's easy to see why Wolff instructed James Vowles to make the call. Should Hamilton suffer some sort of mechanical failure in Suzuka this coming weekend, the team's decision to play it safe in Sochi suddenly won't look like such a bad idea.
Hamilton admitted after the race that he had mixed feelings about the decision, saying: "The racer inside me wants it to be the other way around. The ruthless killer instinct inside me says: 'This is the way it should be, stop being so soft. This is the way it needs to be.'"

WHY MERCEDES WERE JUSTIFIED
The problem for Bottas, whether he admits it or not, is that he is and probably always will be Hamilton's 'wingman'. On his day, Bottas is a very quick driver, more than capable of winning Grands Prix and has performed a solid job in backing Hamilton up. But that's where the comparison ends.
Hamilton has won 70 Grands Prix (and counting) and is a four-time world champion. And yes, Bottas may have only had a race-winning car at his disposal for less than two full seasons, but he hasn't done enough in that time to threaten Hamilton's position within the team. For Mercedes to build their team around Hamilton and prioritise him on track is completely understandable given his standing in the sport, not to mention his points advantage this season.
As we saw with Nico Rosberg, it is possible to dethrone Hamilton from his high perch within the Mercedes team. But to do so, Rosberg had to maintain a consistent level of performance over several years to be able to take advantage when Hamilton slipped up.
Over the course of their two seasons together, Hamilton has outqualified Bottas 23-13 and has secured 18 pole positions along the way, three times as many as Bottas
A large part of Bottas' issue, and the real reason he's ended up as the sacrificial lamb, is his inability to match Hamilton's level of consistency over the course of a season. Last year, Bottas had a mid-season wobble and wound up being outqualified for seven consecutive races between Belgium and Mexico.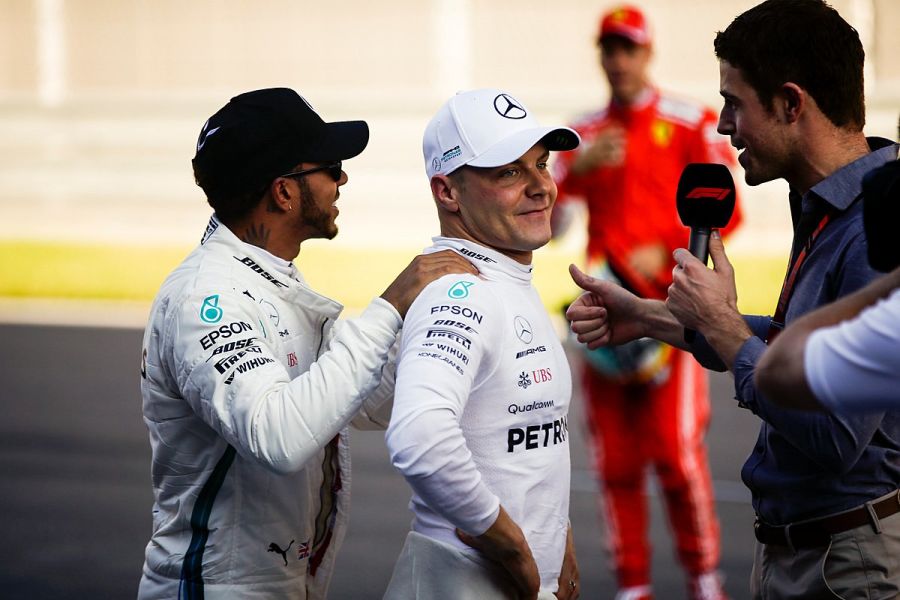 Fast forward to this season, and it's happened again. Following on from Hamilton's near-miraculous recovery drive from 14th on the grid in Germany, Bottas had been outqualified in four consecutive races prior to the Russian Grand Prix, but perhaps more significantly, he'd failed to get within three-tenths of Hamilton in any of them - and was more than half a second shy in Monza and Singapore.
There's no doubting that Bottas is a very capable driver, and it's understandable why he might want to shake the 'wingman' tag he's been labelled with. But has he shown enough to be considered a potential world champion? It would be a stretch to say yes, even if Hamilton were out of the picture.
It's fair to say he's definitely not an outright subservient number two in the sense that Barrichello and Eddie Irvine were to Schumacher, but at the same time, he's not done nearly enough to rattle Hamilton in the way that Rosberg did, and that will always put him on the back foot when championships are at stake.
The fact of the matter is, until Bottas begins beating Hamilton on a more consistent basis, and stays within striking distance of him entering the business end of an F1 season, he should probably expect more team orders to follow for as long as Hamilton is in the other car.
Team orders have been used in Grand Prix racing for as long as anyone cares to remember, and despite the unfettered disgust from some corners of the internet, it's unlikely we'll see them banned again anytime soon. The brains on the pit wall might just have to find more subtle ways of going about their business.
"Lewis is faster than you. Can you confirm you understood that message?"