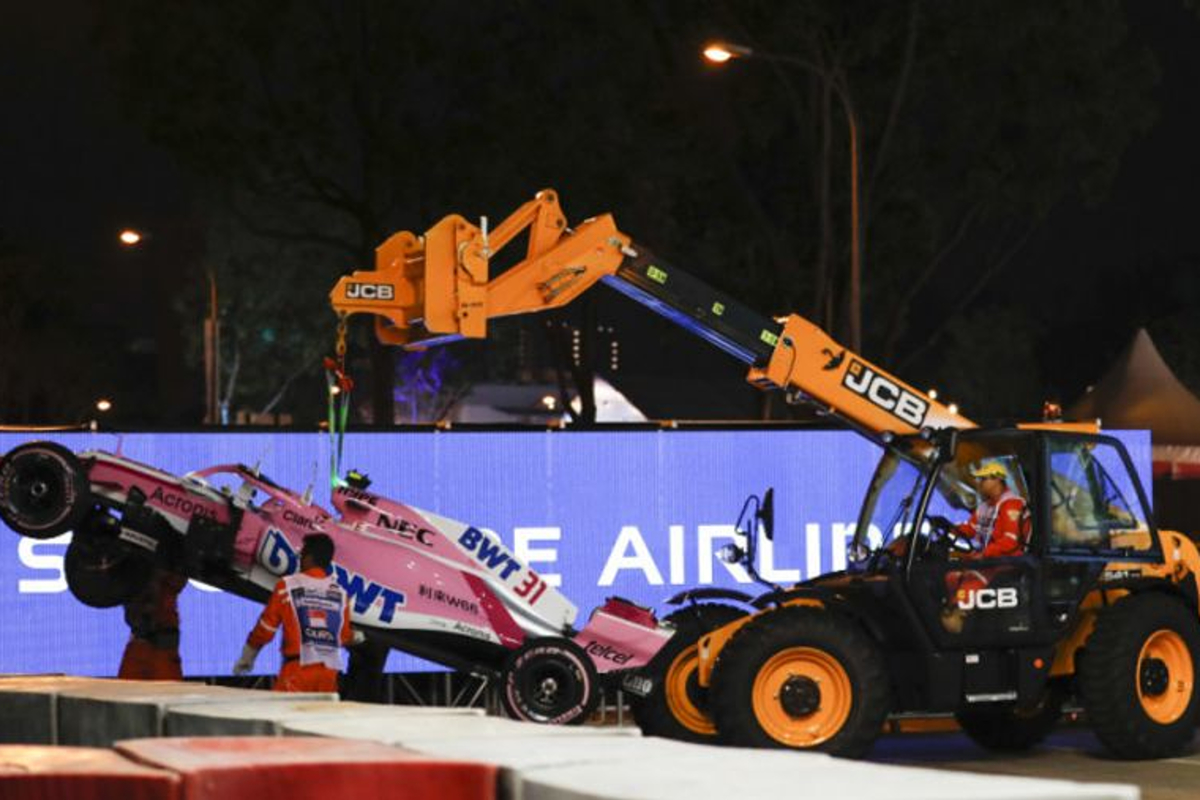 Ocon, Perez crash prompt Force India team orders
Ocon, Perez crash prompt Force India team orders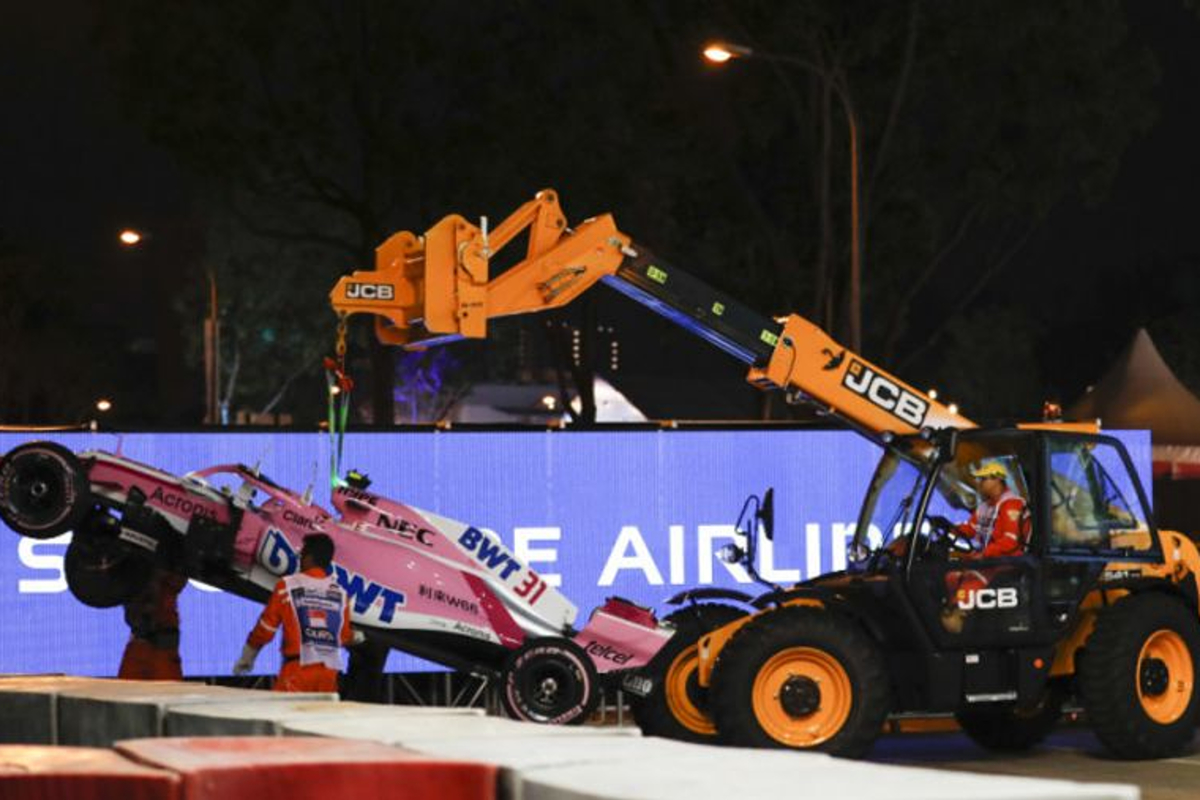 Force India team boss Otmar Szafnauer says Sergio Perez and Esteban Ocon will be subjected to future team orders after their opening-lap crash at the Singapore Grand Prix which left the Frenchman in the wall and out of the race.
Ocon attempted a bold move around the outside of his team-mate at turn three of the Marina Bay Circuit, but he soon ran out of room and lost his front-right wheel in the wall.
Perez immediately apologised over team radio, but was once again under the spotlight when he followed winning a feisty battle with Williams' Sergey Sirotkin by spearing into the Russian's sidepod – earning a drive-through penalty.
Force India enforced team orders on the pair last year after a string of incidents and Szafnauer suggested they would return for the remaining six races of 2018 after Sunday's incident.
"Well I mean it's unacceptable for them to come together like that in an area there's no run-off room," Szafnauer told Sky Sports. "They've got to leave each other room.
"The team is more important than any one individual and we'll have to go back to the rules we instilled on them last year. If that's what they're going to do we're going to have to take control from here.
"Once they're in the car it's hard to control what they do but prior to that we can control them.
"There's enough room on the left-hand side as I can see and you've got to give your teammate enough room.
"If it's somebody else, if it's not your teammate then it's a racing incident but if it's your teammate you've got to give room.
"It's been over a year since it happened and it was in Baku last year that we installed the rules. It was after Spa, if you remember, and from Spa until here it hasn't happened so we are back to the old rules.
"We allowed them to race on lap one whereas in the past we didn't allow them to race on lap one and now we can remove that.
"If they continue to do this, even on lap one, then there's other ways to separate them which we hope that we don't ever have to employ."
Having started seventh on the grid, Perez ultimately finished a disappointing 16th.
VIDEO: Ocon eats the wall at Singapore start
VIDEO: Perez smashes into Sirotkin