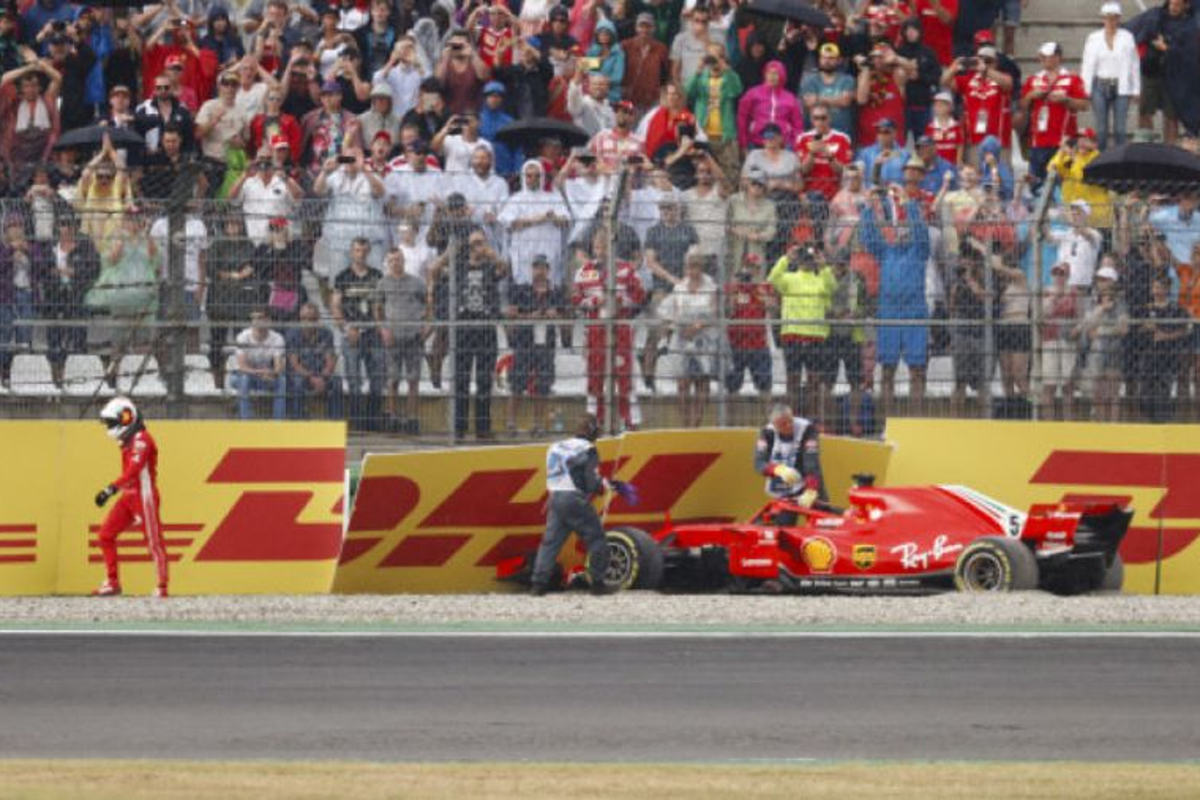 How costly Vettel's 2018 mistakes have been
How costly Vettel's 2018 mistakes have been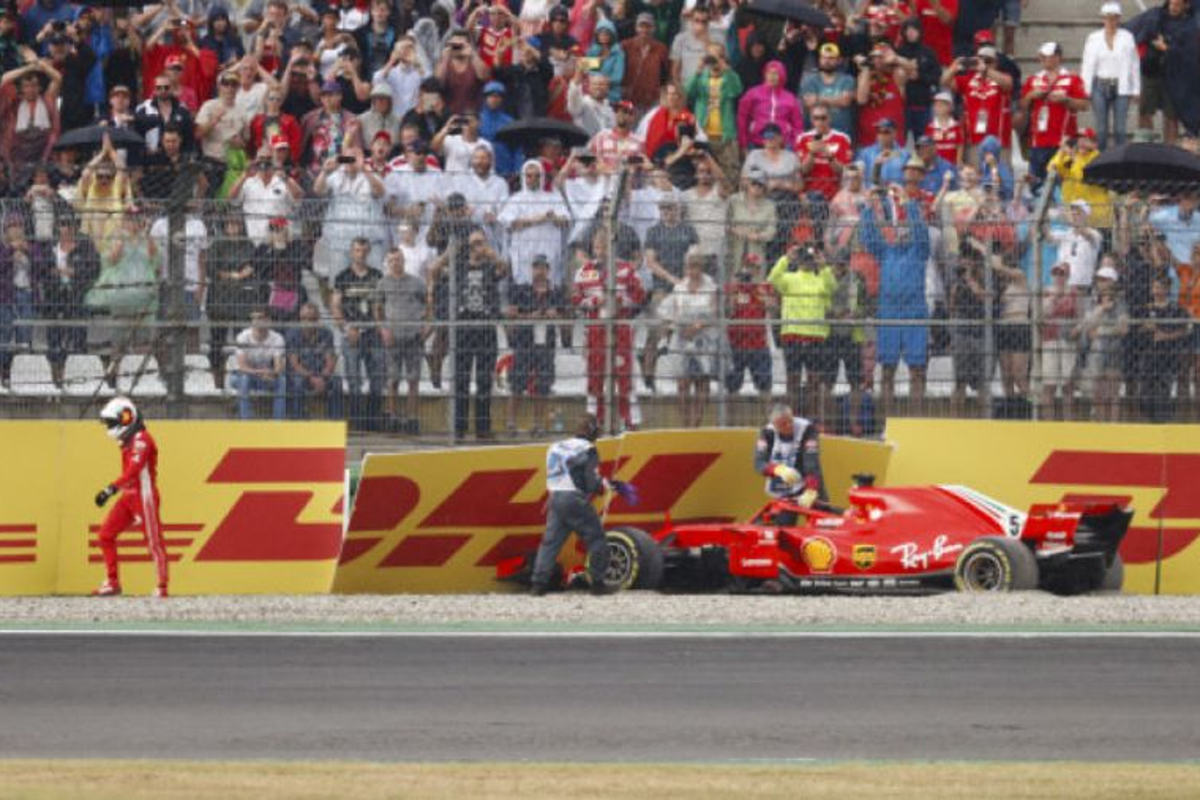 Sebastian Vettel should be leading the drivers' championship - there can be little denying that. Instead, the Ferrari man trails Lewis Hamilton by 30 points with seven races remaining, despite having had the better car for the majority of the season now. On-track errors may well cost him a fifth title, we look at how different things would look without his four most glaring mistakes...
AZERBAIJAN GP
Vettel was stung by the timing of the safety car prompted by the Red Bull smash, leaving him behind Valtteri Bottas. The response was a desperate lunge immediately after the restart on cold tyres that left his tyres flat-spotted and in need of nursing home to fourth. Of course, he was not to know that Bottas would suffer a puncture, but had he kept his powder dry, the rewards would have been rich.
Actual result: Fourth, Hamilton winner
Possible result: Winner, Hamilton second


FRENCH GP
At the beginning of a crucial triple-header, another rushed overtaking attempt on Bottas was costly. Putting both to the back of the field and earning Vettel a five-second penalty. In truth, little could be done about Mercedes' pace at Paul Ricard, and knowing when to pick battles and when to bank points might have been wiser.
Actual result: Fifth, Hamilton winner
Possible result: Third, Hamilton winner


GERMAN GP
Even if Vettel does secure a fifth world title in November, this will sting. There's little more that can be said other than remaining calm as raindrops made the Hockenheimring greasy would have paid off in a big way. No doubt, Hamilton's rapid pace further down the field played a part here.
Actual result: DNF, Hamilton winner
Possible result: Winner, Hamilton second


ITALIAN GP
Ferrari deserve their own share of critics for not recognising that the time is right to play the game - Mercedes certainly are. But when qualified behind his team-mate, Vettel surely did not need to go so aggressive on the opening lap. Think Monaco 2017: Raikkonen took pole ahead of Vettel, but Ferrari's strategy favoured the German. Rather than waiting for the chance to pass the Finn, another rush job ruined his, Raikkonen's and the Tifosi's weekend at Monza - potentially the entire season too.
Actual result: Fourth, Hamilton wins
Possible result: Winner, Hamilton third


HOW WOULD THE CHAMPIONSHIP LOOK?
VETTEL: 282
HAMILTON: 222
Quite frankly, the championship would be a near formality had Vettel maintained his composure in 2018, with a 60-point lead over Hamilton.