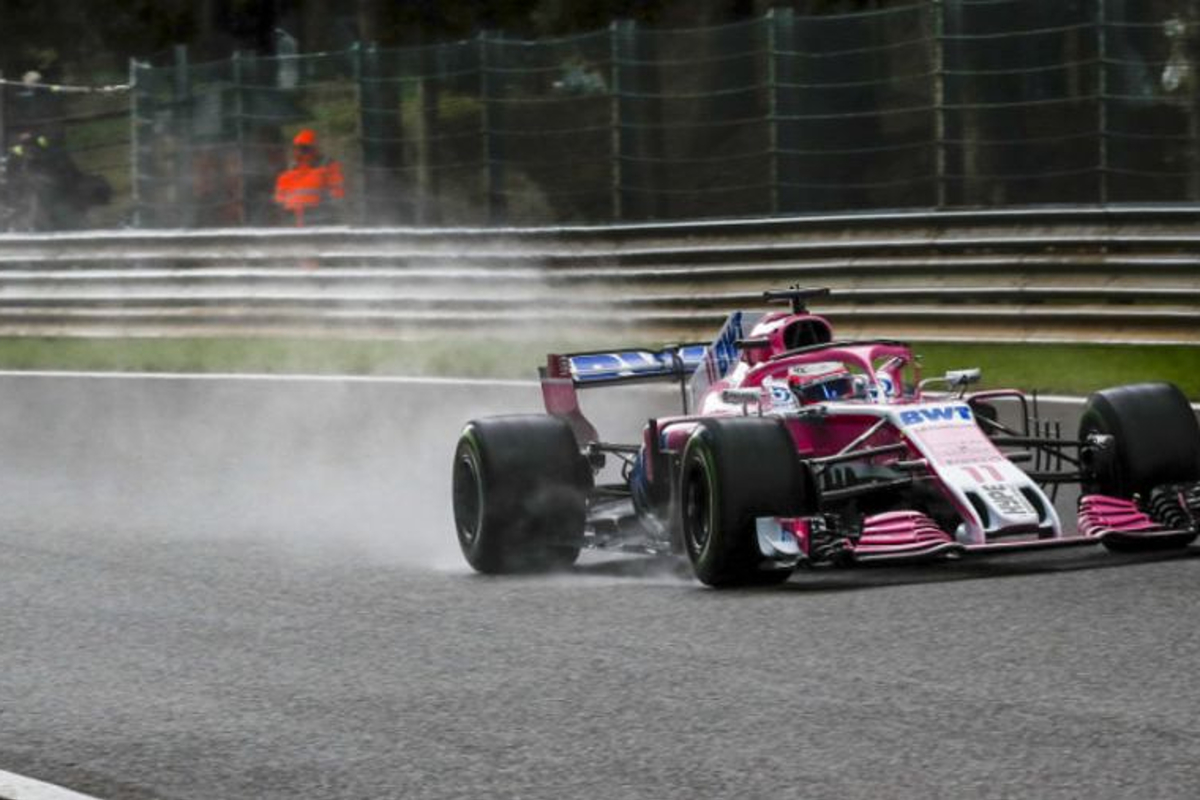 'I sh*t my pants' admits Perez following qualifying scare
'I sh*t my pants' admits Perez following qualifying scare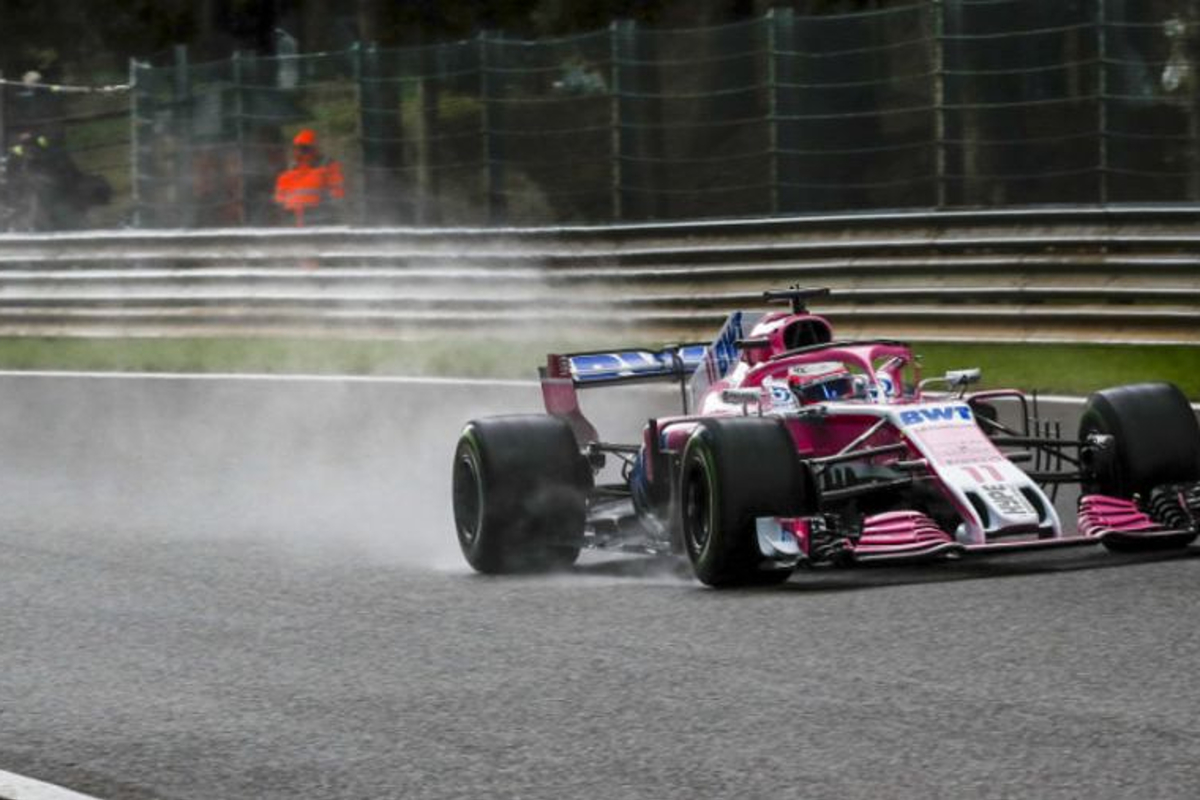 Sergio Perez has admitted that he probably should not have been able to qualify for the Belgian Grand Prix on Sunday morning following a near-miss on the slick surface at the Eau Rouge turn in Spa, saying he figuratively sh*t his pants during the qualifying wabble.
With the rain pouring down on the surface, the majority of drivers opted to go out as quickly as possible for qualifying before the driving conditions worsened.
While the surface forced many of the drivers to pit for a tyre change, Perez and his Force India team-mate Esteban Ocon carried on, trying to take advantage of the lack of competitors taking up space.
It eventually paid off massively with the duo taking P3 and P3, but Perez was lucky to even finish qualifying after he displayed superb control to get the car back on track after a scare at Eau Rouge.
"It was very chaotic," Perez confessed.
"We went for slicks trying to get a lap in when the track was not so bad. The last sector was quite bad but I felt that if we had the same first and second sector as on my warm-up lap, I could get away with it. But then it just got worse and the lap was just a disaster.
READ MORE: Belgian Grand Prix Starting Grid
READ MORE: Hamilton, Vettel stick up for Ocon as Force India exit looms
"In a way I'm quite lucky that I'm here [in P4] because the moment into Eau Rouge, not knowing what the track is like… You're just there trying to feel the grip, and all of a sudden you lose the car. At Eau Rouge when you lose the car, you usually crash. I didn't.
"It doesn't look that bad on TV – it was a lot worse in the car! So I'm pleased to be here with this great result."
Not only did the skid very nearly cost him qualifying, but Perez admits to suffering a slight back injury later on after bumping onto a kerb.
"Coming back it was completely wet and I ran over the kerb coming back into the pits", the Force India man continued.
"Actually my back is hurting a bit from that one. I just lost the rear end. That meant we went out too late, and I only got one lap. But a massive result for the team."
In the aftermath of the original skid, emotions were running high for Perez, with him saying "I sh*t my pants" as he tried to regain control.