Lewis Hamilton says the Monaco Grand Prix must undergo changes after enduring another processional main event in the principality at the weekend. The Mercedes man brought home the final podium position, but places in the top six never changed hands in the race.
Daniel Ricciardo battled a loss of power to hold of Sebastian Vettel for the win, with Hamilton staying ahead of Kimi Raikkonen, team-mate Valtteri Bottas and the fast-finishing Force India of Esteban Ocon to take third.
Saturday's qualifying was a classic, with Ricciardo lowering the lap record multiple times, and Vettel just falling short in his attempts to pip the mighty Red Bull.
READ MORE: I would have fallen asleep - Hamilton
READ MORE: Alonso calls for Monaco fan refund
Despite Ricciardo's inability to select seventh and eighth gear, Vettel could not make anything happen and Hamilton spent much of the race complaining to his team about tyre wear.
Post-race, Hamilton said he spent the whole grand prix "cruising" and said he would have fallen asleep if a spectator at home.
"Monaco has the biggest build-up and is the most special race of the season and it is just a shame that the race isn't as exciting as the whole spectacle and the track actually is," he said.
"In qualifying it is epic and through practice there is no place like it, but in the race we just weren't ever pushing.
"It was insane how little l was pushing - the least l can ever remember. There was a point where l was 10 seconds behind and l was conflicted because in my heart l was 'I still want to win the race' and they were like 'no, just bring it home'. I just love racing.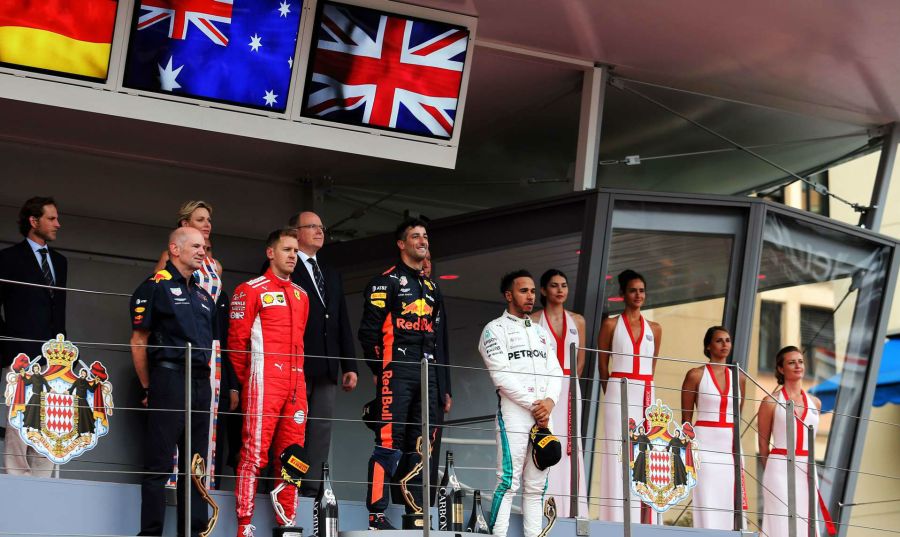 "So what can we do to make this one better?"
Answering his own question, Hamilton continued: "I spoke to Prince Albert the other day and said maybe we should make it longer. There are more roads so maybe we can change this great track and make it even better.
"Or maybe the format should change. You shouldn't be able to do a one-stop race here. There has to be some mixed-up things. Maybe we need two races.
"But that was the longest 78 laps ever!"