Red Bull team principal Christian Horner has described the Bahrain Grand Prix as "brutally frustrating" for his team following the early retirements for both Max Verstappen and Daniel Ricciardo, but remains confident in the "potential" of their car.
With Hamilton further back in the grid following a penalty, there was scope for Red Bull to make an impact on the race in the top three positions, but any positivity quickly subsided when Verstappen attempted to overtake the Brit, only to damage his back, rear wheel.
Things got worse only moments later when Ricciardo pulled up, with an electrical fault being blamed for a complete shut down of his vehicle. Horner reckons these issues potentially cost them a win in Bahrain.
"Ifs, buts and maybes, but we could see throughout the weekend our pace was good, and it was stronger in the race than it was in qualy," Horner said.
"Daniel commented that even in the two laps that he was able to do, he was able to close pretty comfortably on Kimi.
"And Max the feeling he was getting from the car, the fact that he was on the same tire he used to line up and pass Lewis, showed that the potential was really there.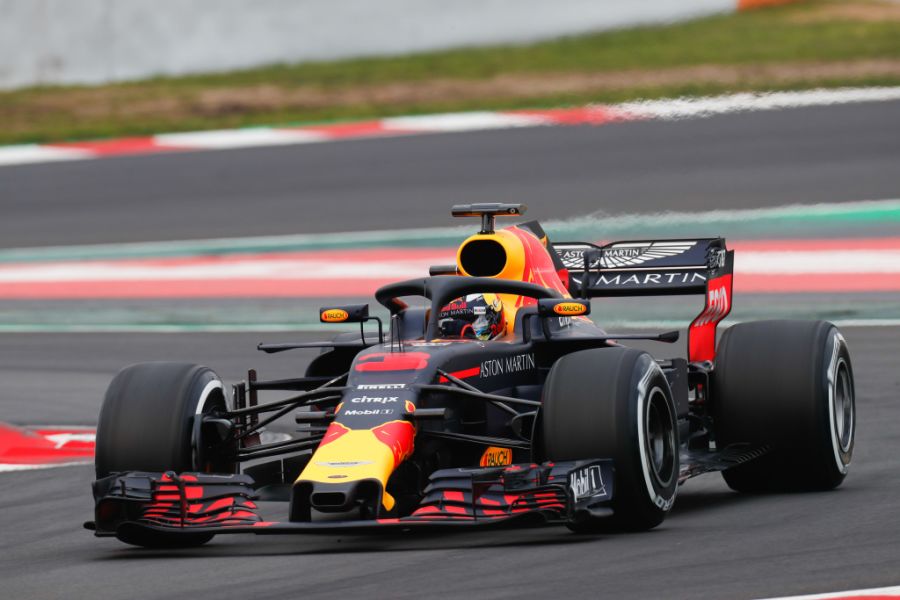 "A brutally frustrating race for us because we had again another very competitive race car.
"So to lose Daniel with what looks like a sudden power loss to the car, which looks like a failure within the energy store, on lap two when he was already catching Kimi and looking in good shape, was extremely frustrating."
Horner provided his opinion on the Hamilton/Verstappen spat which actually led to the former calling the Dutchman a 'dickhead', but the Red Bull boss thinks the situation was just two elite drivers jostling for position.
"It was hard racing between two very competitive drivers. It is just unfortunate that there was some contact," he continued.
"It robbed the fans ultimately of a great race because I think, I genuinely do believe that the last couple of races we have had a car capable of beating the Ferrari.
"We don't have the points to show for it. Thankfully the next race is only one week away."