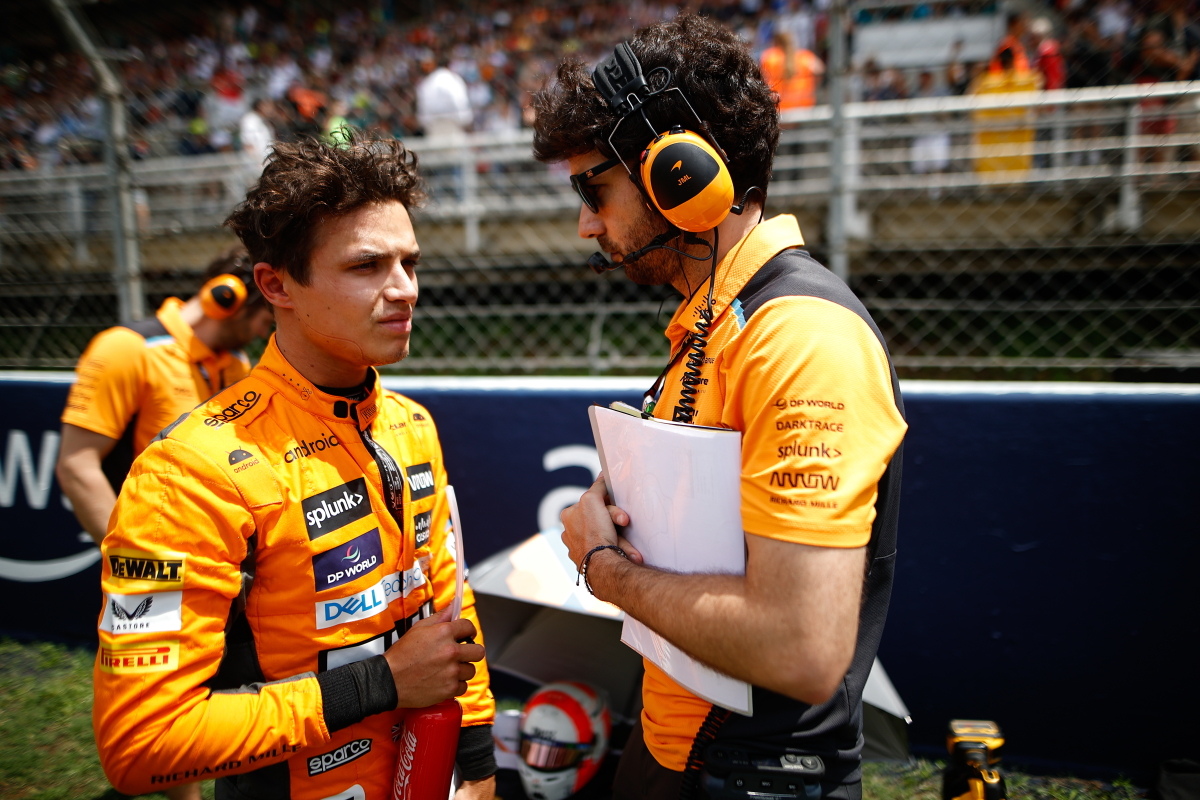 McLaren suffer EMBARRASSING blunder with new F1 promo video
McLaren suffer EMBARRASSING blunder with new F1 promo video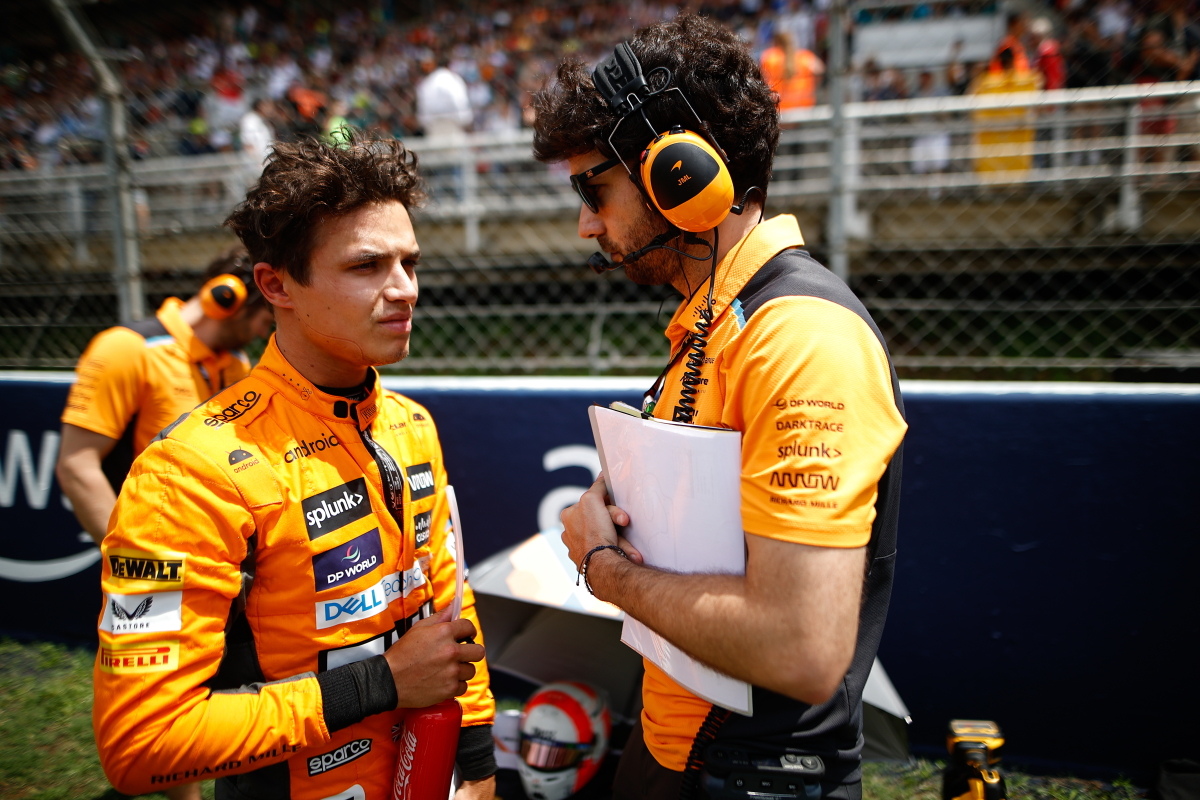 McLaren have suffered somewhat of an embarrassment following their latest social media video for their new chrome livery at the British Grand Prix, after they accidentally included pictures of two Force India cars.
McLaren have unveiled a chrome livery, as a nod to their iconic 2006 to 2014 colours, that both Oscar Piastri and Lando Norris will race in at Silverstone this weekend.
The traditional papaya colour that McLaren now associate with is still visible on the rear wing, sidepods and nose, as the team look to blend the old with the new.
Yet when McLaren took to social media to share a montage of their previous cars in the flashy chrome livery, one eagle-eyed fan pointed out that they had accidentally included two pictures of Force India cars in similar colours.
Replying to the team, the fan wrote: "Lads, why have you got 2x Force Indias in there?"
Lads why have you got 2x Force Indias in there https://t.co/015fimlS8D pic.twitter.com/O81OGu4s43

— 𝙇𝙪𝙠𝙚 (@lukemotorsport) July 3, 2023
McLaren want to keep papaya identity
Regardless of the mishap, fans will still be excited to get a glimpse of the special livery this weekend, with both Piastri and Norris also wearing custom race suits.
Some fans have been critical of the new design, questioning why more of the livery was not chrome. Yet CEO Zak Brown revealed that the team did not want to stray too far from its current papaya theme.
"We want to keep our Papaya identity," he said. "It is very important to us to give a nod to the past but also very much look forward to the future.
"There's only so many times you can change the livery so what we did in Monaco, you are only allowed to do a couple of times, and then to kind of have variations of your base scheme, you can do a bit more often.
"But I think rules aside, it was important to us to build our association with papaya, much like Ferrari is red and Mercedes has its colour identity, we have a lot of feedback from our fans that really like the papaya so that's why we went with the combination."
READ MORE: F1 aero expert reveals POWER of Lando Norris' McLaren upgrade as Oscar Piastri misses out