Lewis Hamilton says Max Verstappen's immaturity is costing Red Bull points after the Dutchman's tangle with the reigning Formula 1 champion ended his Bahrain Grand Prix after a handful of laps. The incident completed a miserable race for Red Bull, who saw Daniel Ricciardo retire after the first lap.
Verstappen started the race 15th, but had caught the top 10 by the end of the first lap and overtook Hamilton into turn one - the Mercedes also displaced due to a gearbox penalty.
Looking to close the door on Hamilton, Verstappen's left-rear tyre caught Hamilton's front wing, causing a puncture which led to further damage and ended Verstappen's race soon after.
Watching the collision back in the cool room after securing a third-place finish, Hamilton was heard calling Verstappen a "dickhead" and the world champion suggested a more experienced driver would be getting more out of Red Bull's package this year.
"He's a young driver, he's going to be learning all the time, he's got fantastic pace," said Hamilton. "But as youngsters we don't always make the right decisions.
"It's interesting to hear from Christian [Horner] because they've got a car that should be getting good results and through these kind of – I don't know if they're inexperienced or not potentially mature decisions – they're not getting the results they would have. Today he should have finished a decent race really because he's good enough to do that.
"And I think to myself if Fernando [Alonso] was in that car today he would have finished a decent race and got points for Red Bull.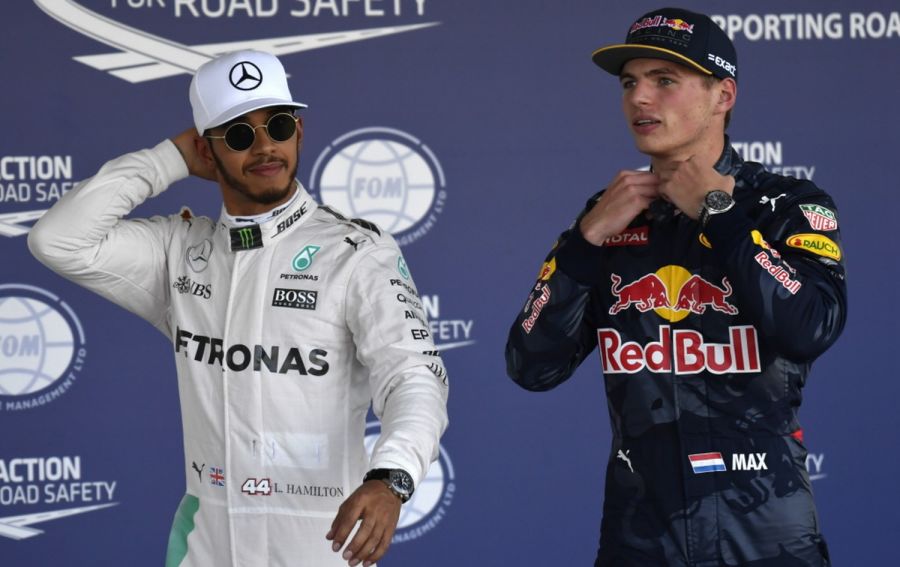 "I like to think if I was in the car today I'd have got points for Red Bull. I just hope that he is learning through whatever situation he is going through.
"I went through that stuff when I was younger so I know how it is and it's easy to also get ahead of yourself and forget also to respect the other guy's situation."
Sebastian Vettel held on to take victory in Bahrain, his second victory after two races in 2018, and Hamilton is already concerned about his chances of beating the German to a fifth world title.
"I'm just grateful that the car was still OK," he said.
"I had no intentions of touching him. I was super-cautious in the first lap. I'm thinking about the world championship. And in that moment I'm like, that could have been a big, big blow in the championship. Fortunately it wasn't."