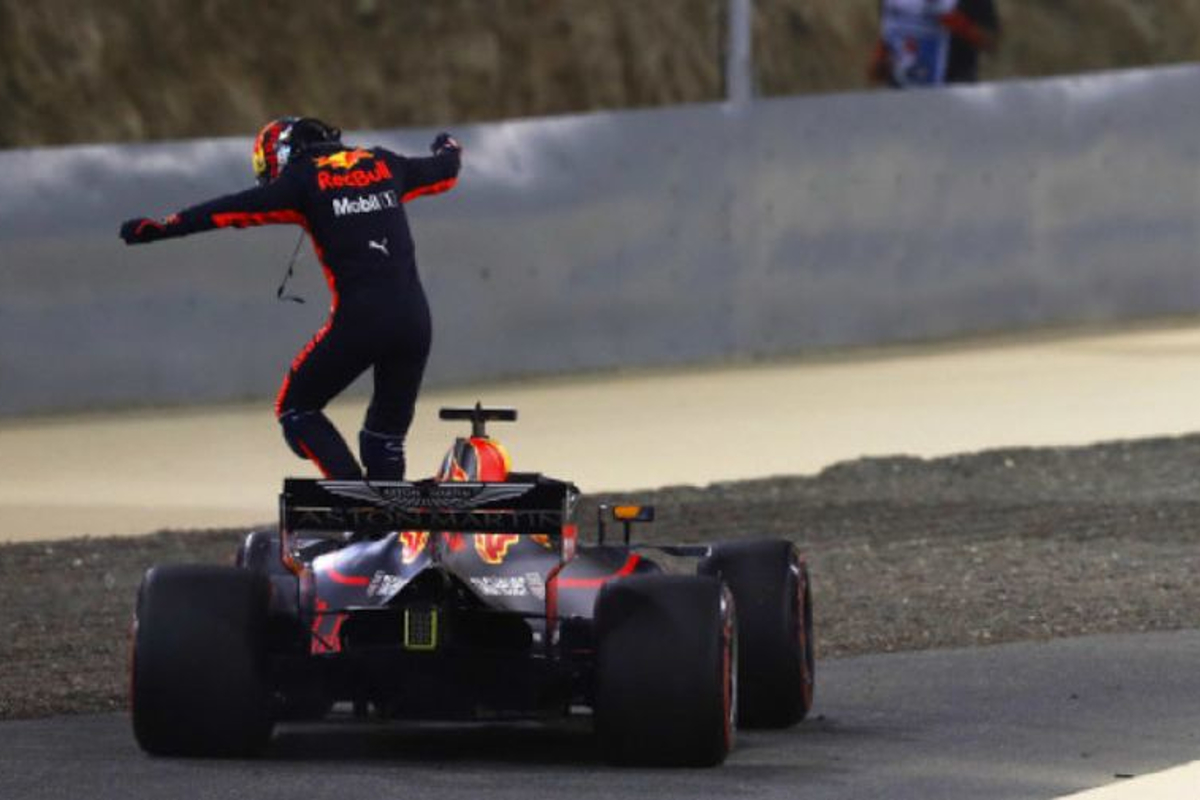 Hamilton on Verstappen: He's such a dickhead
Hamilton on Verstappen: He's such a dickhead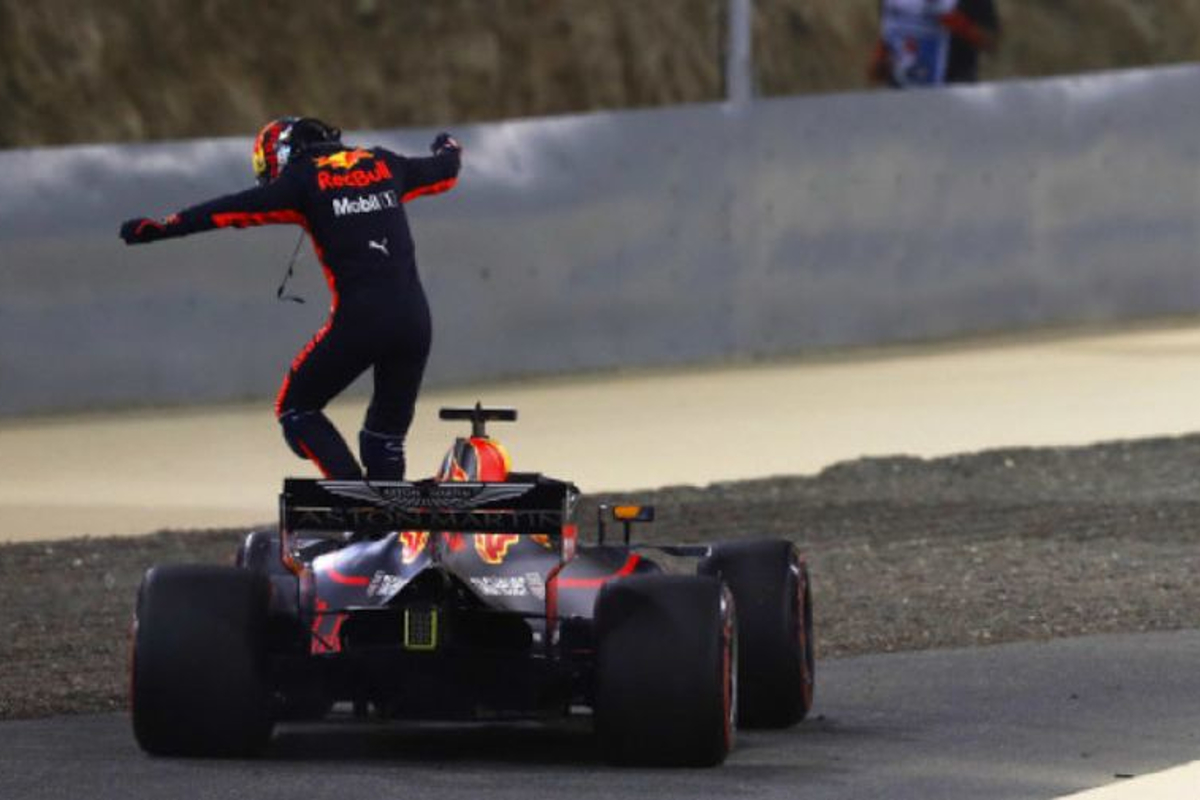 Lewis Hamilton branded Max Verstappen 'a dickhead' as he watched back footage of the pair's coming together at the beginning of a pulsating Grand Prix in Bahrain, one that was won in thrilling style by Ferrari and the superb Sebastian Vettel.
Hamilton, Vettel and Valtteri Bottas were gathered in the cool room post race, and on the screen in front of them was a replay of the incident, with Verstappen's tyre colliding with Hamilton. The Dutchman would exit the race soon after, and with Daniel Ricciardo also failing to finish it completed a miserable weekend for Red Bull.
Hamilton, looking at the screen, is heard saying audibly, 'he's such a dickhead', leaving in no doubt he was referring to the action in front of him. Vettel struggled to hold in laughter and leaves the scene quickly. Hamilton finished the Grand Prix in third position.
You can view the clip here:
Hamilton calling Verstappen dickhead, and Vettel trying not to laugh. pic.twitter.com/UEQyWFKCDN — Evans Leao dos Anjos (@Evans23) April 8, 2018