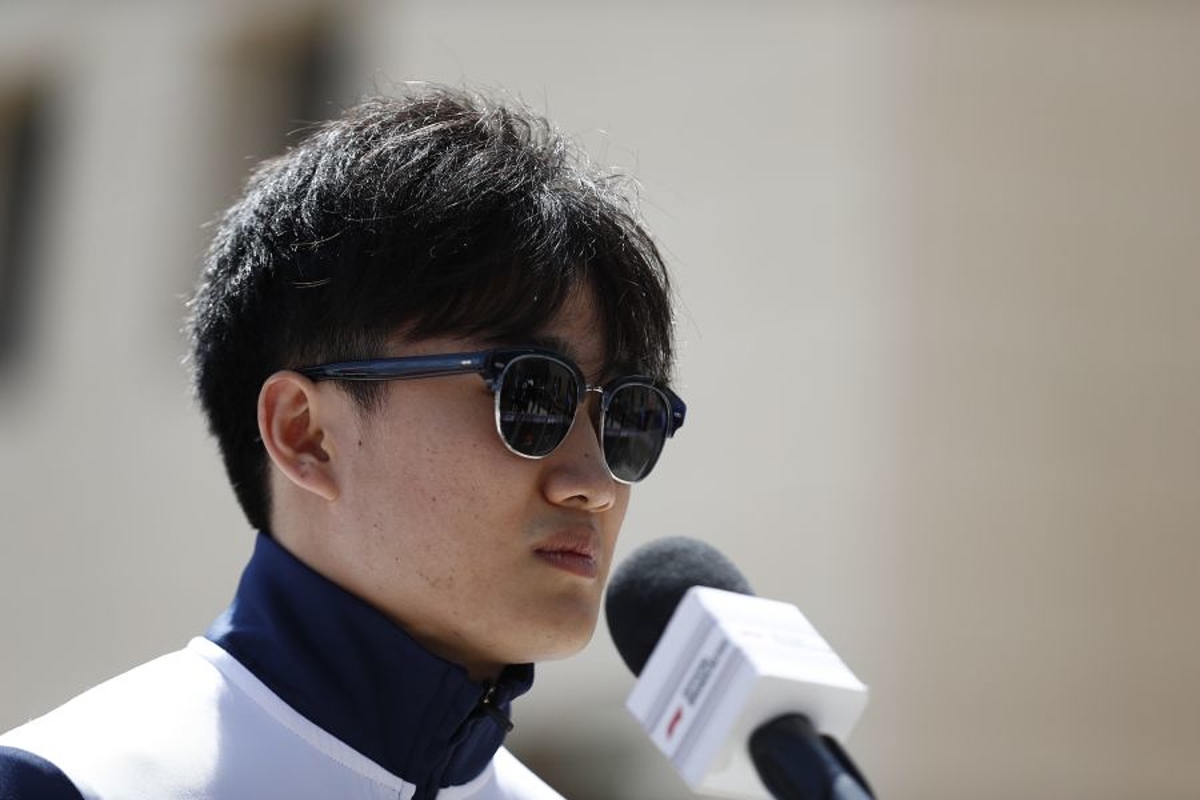 How cancelled Imola GP has shown Tsunoda's biggest F1 change
How cancelled Imola GP has shown Tsunoda's biggest F1 change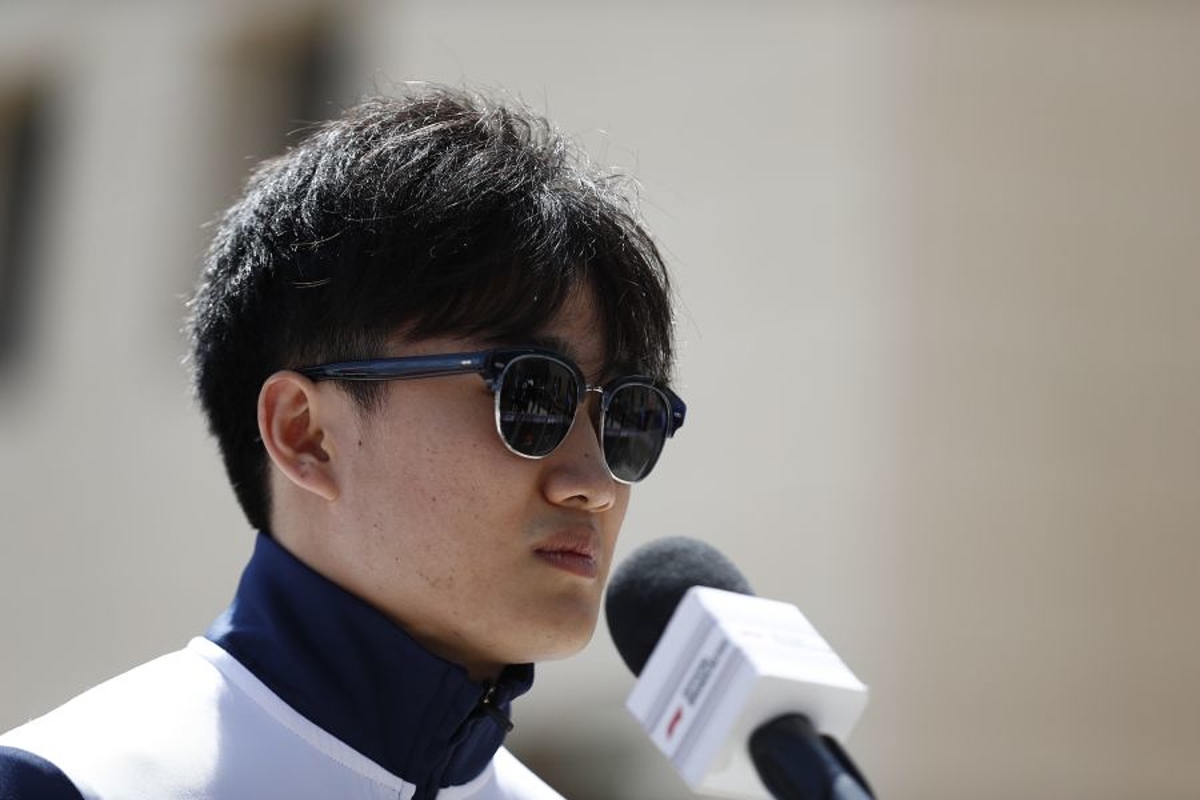 Once the Emilia Romagna Grand Prix was cancelled, there wasn't much left to do for the Formula 1 teams and drivers than packing up their things and setting off the next round of the 2023 season in Monaco.
After arriving in Northern Italy expecting a damp but uninterrupted weekend, the personnel in the F1 paddock were first evacuated from the Imola circuit and then informed that the race would not be going ahead at all, after a devastating downpour caused havoc in the region.
For the second time since the start of May, unprecedented heavy rainfall and damaged soil from last year's drought in the area combined to cause rivers to burst their banks, leading to severe flooding.
With multiple casualties, hundreds evacuated from their homes and the emergency services dealing with serious incidents all over Emilia Romagna, the decision was rightly taken to call off the race and allow the local authorities the space to concentrate on the region's recovery.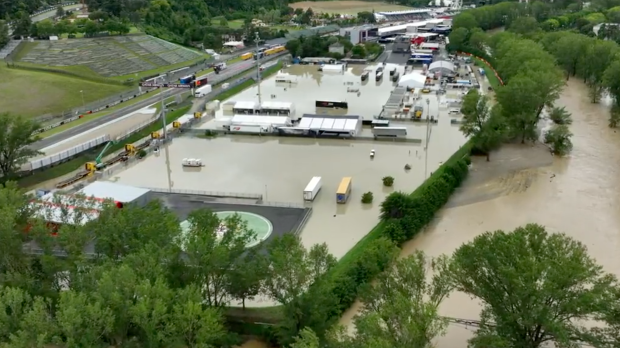 But rather than disappear for a few days, either taking an extra little holiday or just hanging around Monaco early, one driver stepped up to help the relief effort. On Thursday AlphaTauri's Yuki Tsunoda was spotted assisting in the clean up alongside colleagues from his team, using a shovel to shift mud and water away from streets in the area. Afterwards, the 23-year-old also posted a call to action on his social media channels.
"After a horrible night the town is heavily impacted: dust, mud, and the smell of gasoline everywhere," he wrote online, before appealing for donations from F1 fans. "Currently people are struggling to find food and especially places to stay, after many have been evacuated from their own homes. Please, anything you can do to help is appreciated."
Given AlphaTauri are based in Faenza, a small town located in Emilia Romagna and only a half-an-hour drive from the Imola track, the impact on the team, its personnel and their families is clear.
READ MORE: Why Imola weather chaos proves F1 cannot run from biggest threat
Yuki Tsunoda and his AlphaTauri team mates have been helping with the clean-up in Faenza ❤️ pic.twitter.com/uf2qN5syTf

— Formula 1 (@F1) May 18, 2023
Seeing Tsunoda take on such a leadership role in the aftermath of the devastation is the testament to the character development he has undergone since joining F1 and latterly moving to Italy to be closer to the team.
In his first two seasons in the sport Tsunoda demonstrated clear potential on track but was consistently prone to errors and foul-mouthed tirades on team radio. Off the pace of more experienced team-mate Pierre Gasly, his laidback personality may have come across as affable and fun on occasion but veered too often into the unserious for an athlete competing in elite level sport.
Tsunoda's reluctance to train properly physically, his love for F1 paddock food, and enjoyment of fart jokes in his contributions to the Drive to Survive Netflix series helped him become a fan favourite, but neither the results nor maturity were there to back up his popularity.
Now, with Gasly gone and the toiling Nyck de Vries alongside him at AlphaTauri, Tsunoda has made huge gains in a short space of time. Since the start of the 2023 campaign, he has scored two 10th-place finish and has crossed the line in 11th in the other three races, all while piloting the slowest car in the field.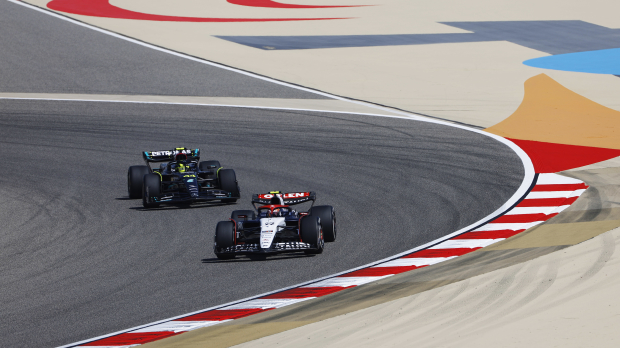 In qualifying, the Japanese has beaten the Dutchman four times out of five, including taking the AT04 into Q3 in Azerbaijan.
More important than the improvement in performances, though, is the more nuanced temperament and mature mindset Tsunoda has shown evidence of at every turn this year.
Though the affable and playful personality remains, Tsunoda now leads AlphaTauri in every sense. Backing up the points-scoring finishes are a calmness over team radio, more confident and forthright media interviews, and the kind of generally self-assured demeanour which was lacking in his self-doubt ridden early days in F1.
The impact Tsunoda has made in Emilia Romagna in the past couple of days may not save the entire region single-handedly, but it does speak of a determined and empathetic young leader who is growing into himself as a man as much as he is an athlete.
That new-found character can be just as important as his unquestioned natural talent in the cockpit if he is to make further forwards strides in his F1, which as recently as a few months ago seemed so uncertain.
READ MORE: Twitter F1 fans INCENSED over Imola disaster tweet by Sky's Chandhok