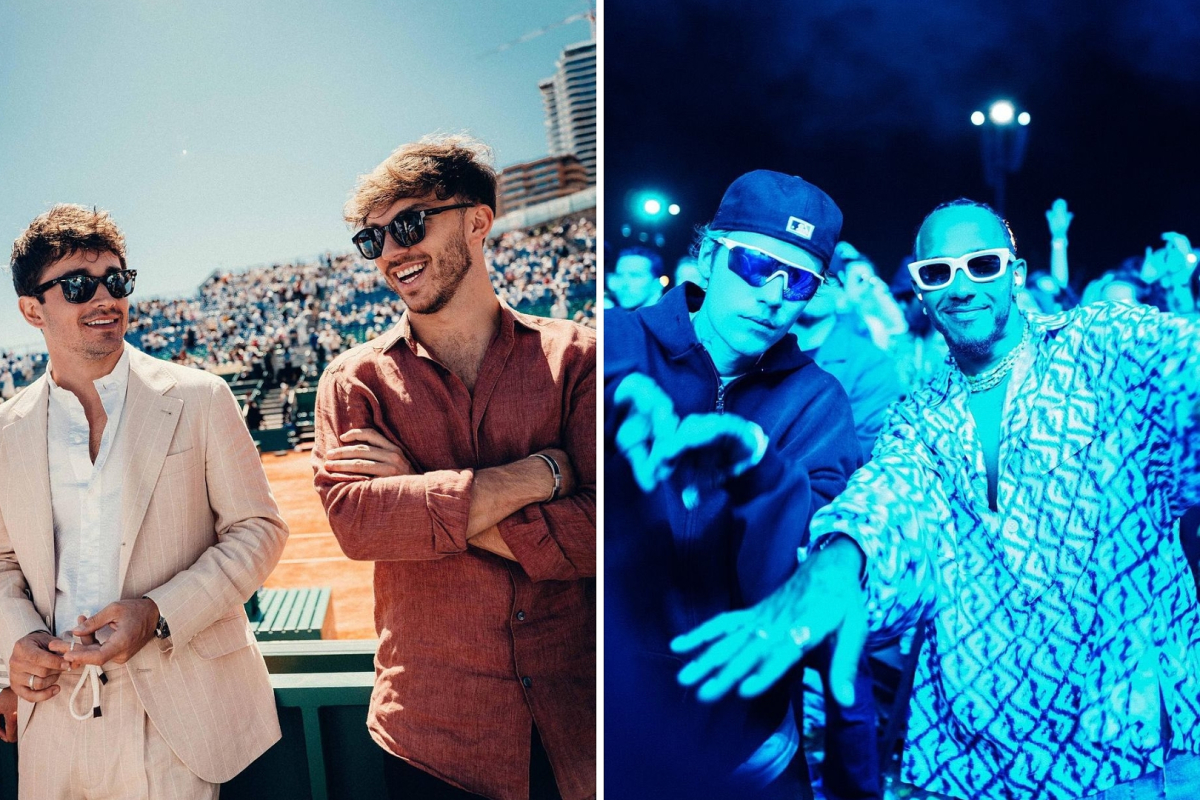 F1 Spring Break: Hamilton in Coachella porpoise party as drivers style it up at Monaco tennis
F1 Spring Break: Hamilton in Coachella porpoise party as drivers style it up at Monaco tennis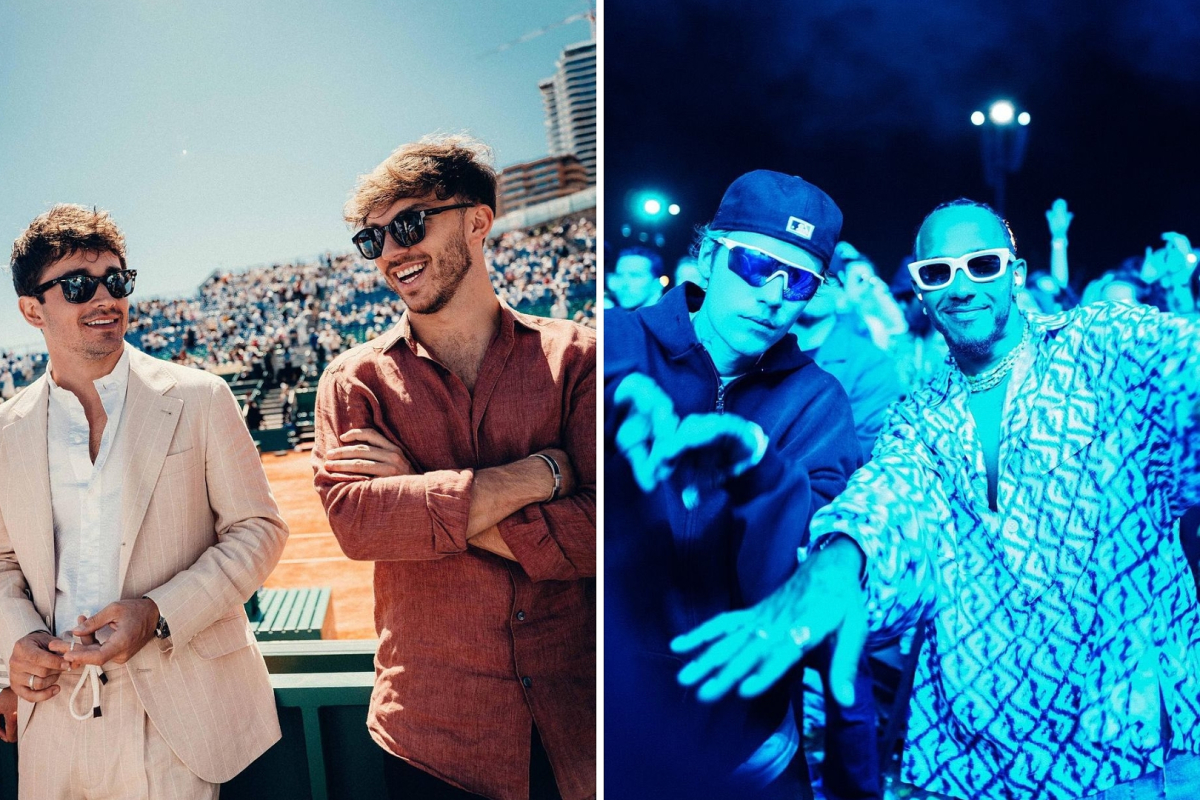 A season of watching Formula 1, with all of its twists, turns and drama, can be gruelling – let alone actually driving it.
So it's no wonder that when Formula 1 drivers were given a few weeks, off, due to the China Grand Prix being cancelled this year, they made the most of the well-deserved break.
From festival visits to tennis matches, and family time to cycling excursions, the stars of the grid filled the past few weeks with spring break fun before getting back to work and preparing for the upcoming Azerbaijan Grand Prix.
After Baku, races in Miami, Imola and Monaco follow in quick succession, meaning that the teams will be hard and work and on the road very soon. So why not enjoy every second of your holiday?
Here's what the drivers, team principles and pundits got up to off the race track...
Formula 1 drivers
During the season, drivers undergo intensive training and preparation for the races. But when they get a break, many prefer to spectate! The Monaco Masters tennis tournament proved a draw for many, while others took holidays.
The Mercedes driver has made headlines partying the weekend away at Coachella, as well as enjoying time away from the track with his family after an impressive performance at the Australian Grand Prix.
After a disappointing retirement in Melbourne, Russell celebrated Easter with his family.
He also visited Monaco to watch fellow sportsman Novak Djokovic play in the MonteCarlo Masters.
Fresh off a victory in Australia, the Red Bull driver has spent time with family over the break. His girlfriend Kelly Piquet posted adorable photos of the family celebrating Easter at their home in Monaco.
The Ferrari driver has made sure to make the most of his time off, spending time with Alpine driver Pierre Gasly at the ATP Masters in Monaco, where he lives.
The motto of the month for the Spaniard has seemed to be 'health is wealth', as Sainz exercised his way through the break, as well as taking a trip to Portugal.
The two-time world champion can't seem to wait to get back to the track, but made time for a day off on a sunny yacht.
Pierre Gasly
The Frenchman attended the tennis in Monaco with Leclerc and his girlfriend, Francisca Cerqueira Gomes.
As well as training in preparation for Baku, the Alpine driver enjoyed relaxing time with friends and joined spectators at a PSG match.
Nico Hulkenberg
Hulkenberg missed out on points in Melbourne, but seemed to have a great weekend nonetheless! Like his team-mate Kevin Magnussen, he has had a quiet few weeks over the break.
Bottas has had a busy few weeks! As well as cycling around Monaco with his girlfriend and professional cyclist Tiffany Cromwell, the driver promoted his Oath gin on a yacht.
Zhou Guanyu
Over the break, the Alfa Romeo driver visited Paris before heading to work in Italy.
Norris was yet another F1 star present at the Masters in Monaco, but also made time to fulfil family duties with his adorable niece.
Oscar Piastri
After an eventful weekend for his home race, Piastri celebrated his birthday before getting back to training in preparation for Baku.
Tsunoda celebrated Easter with an unlikely friend, posting a photo of him with a wallaby on Instagram.
Nyck De Vries
De Vries attended the semi-finals of the MonteCarlo Masters with tennis star Stefano Tsitsipas, posting a video of the pair on his Instagram profile.
Alex Albon
The Williams driver said 'Aloha' to the spring break in the best way possible – with a trip to Hawaii. He and girlfriend Muni 'Lily' He, a professional golfer, took a trip before getting back to work.
Logan Sargeant
Sargeant returned to America after the Australian Grand Prix, watching the Brooklyn Nets during his first visit to New York.
Team principals
Christian Horner
The Red Bull team principal swapped F1 for football, watching England's Lionesses with his family and Emma Bunton, former band-mate of his wife Geri Halliwell.
Toto Wolff
The Mercedes boss, in an interview for the team's website, said it has felt good to 'have a couple of weeks at home'.
He added: "We've been skiing over Easter which was great fun. In Austria, you need to ski. It's impossible not to ski!"
Zak Brown
The grind never stops for the McLaren CEO, as he had IndyCar events to think about over the break – but he made sure to wind down by playing Norris at a game of golf.
Gunther Steiner
The Haas team principal has promoted his book, Surviving to Drive, over the break.
Presenters
Natalie Pinkham
The Sky Sports presenter took off to the Maldives over the break, for some well earned relaxation.
David Croft
Crofty enjoyed time away with a visit to the theatre – though we're not sure he knows what he's in for when it comes to 'Hamilton'...
READ MORE: F1 On TV: Meet the Sky Sports and Channel 4 Commentators