On this day in Formula One history 20 years ago, McLaren announced the signing of a 13-year-old youngster by the name of Lewis Hamilton to their Young Driver Development programme. Fast forward two decades, and he has four world championships and counting.
In 1998, Mika Hakkinen was enjoying the first of his two driver's championship wins, but behind the scenes at McLaren they were making history of their own even if they could not predict the success that would come.
At the age of 10 Hamilton was winning Cadet championships in kart racing. As told by McLaren F1 boss Ron Dennis in his autobiography, the young man approached him and said:
"Hi. I'm Lewis Hamilton. I won the British Championship and one day I want to be racing your cars."
To which Dennis replied:
"Phone me in nine years, we'll sort something out then."
It didn't take nine years, but rather three, as Hamilton was soon brought into the Young Driver Development programme. At the time, Hamilton's father, Anthony, was in disbelief as the quick turnaround of his son getting signed.
"We did not expect this so soon," he said.
"When McLaren first spoke to us our reaction was one of disbelief. What McLaren is giving us is a complete package, making sure Lewis's education stays on the right track and he keeps his feet on the ground.
"It is almost as if the motor-racing side is a bonus. But Lewis will have to produce the results they are looking for."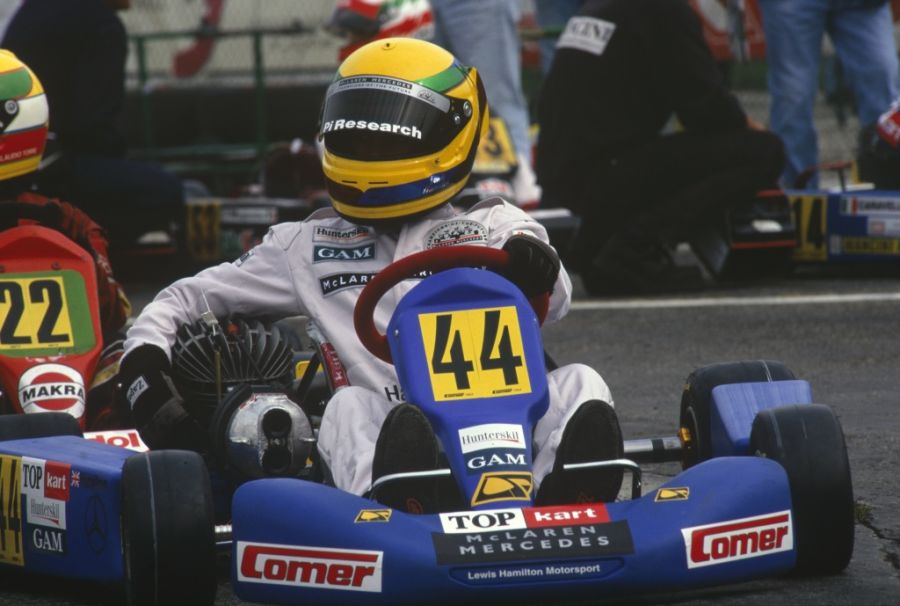 Hamilton would go on to make his F1 debut in the 2007 Australian Grand Prix, where he finished in third place, enjoying a podium with his partner at the time, Fernando Alonso, and Kimi Raikkonen.
In 2008, with Alonso having departed and Hamilton the number one driver for McLaren, he would go on to become the youngest champion at the time at the age of just 23.
He would leave McLaren in 2012 to sign with Mercedes, a decision that would be significant for both driver and team. Three more world championships came in 2014, 2015, and last season in 2017.
His current deal with Mercedes runs out at the end of the current 2018 campaign, but it is widely expected that he will resign with the Silver Arrows.