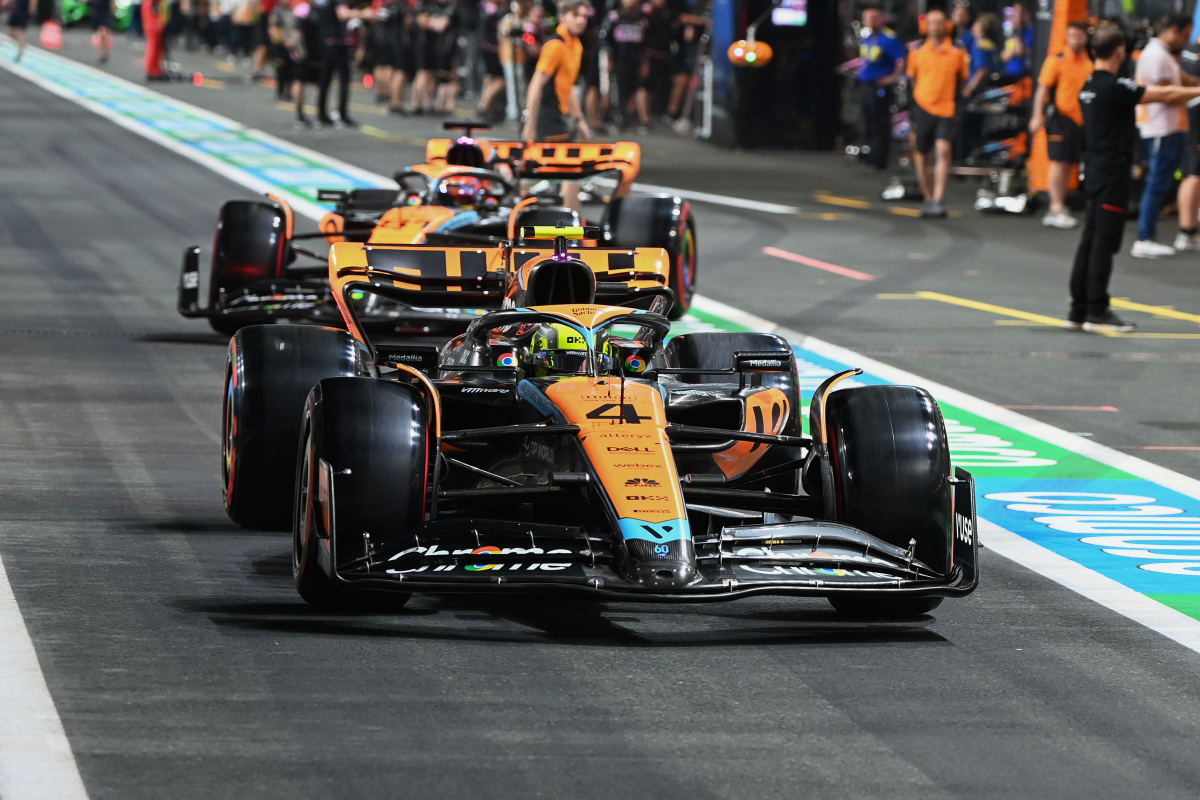 Norris reveals McLaren friendly-fire behind Saudi Arabian GP struggles
Norris reveals McLaren friendly-fire behind Saudi Arabian GP struggles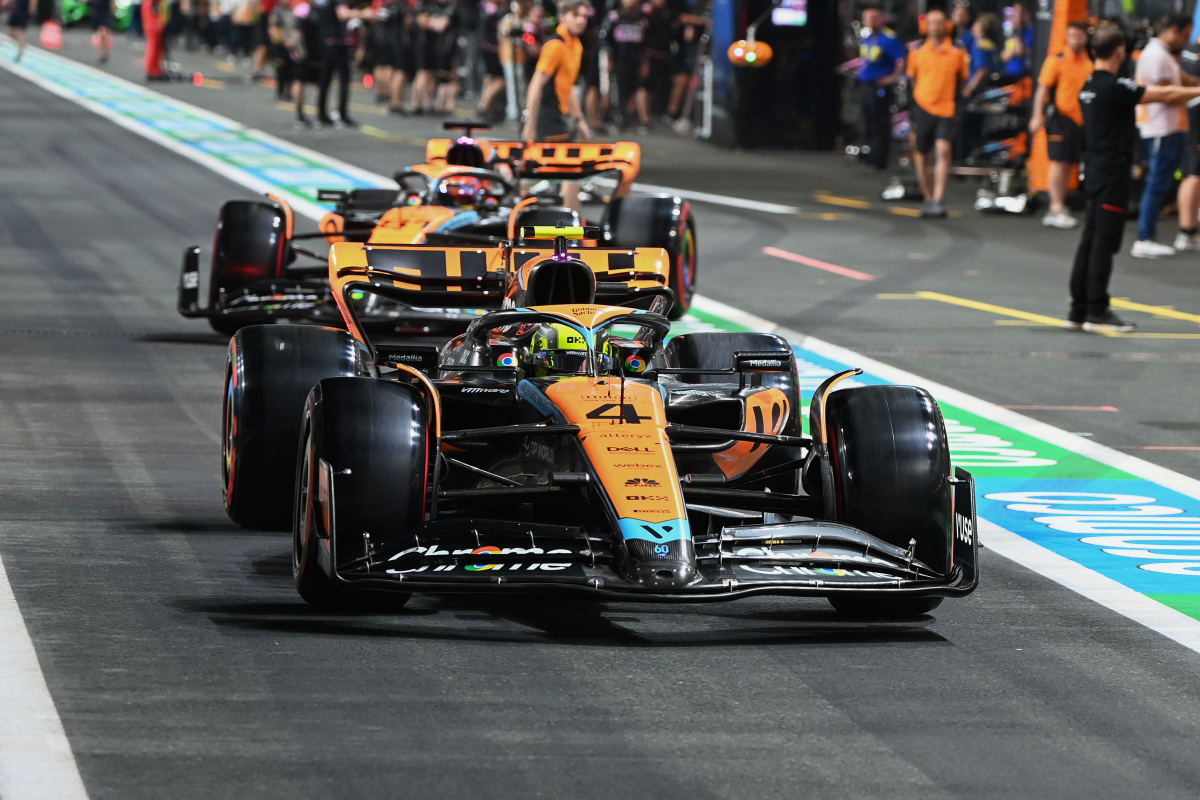 McLaren driver Lando Norris has revealed how his Saudi Arabian Grand Prix was compromised inadvertently by team-mate Oscar Piastri.
The British driver finished 17th at the Jeddah Corniche Circuit, two places behind the Australian rookie, and sits last in the F1 drivers' standings.
Piastri made contact with Alpine driver Esteban Ocon on lap one, damaging his front wing and forcing an early pit stop for repairs.
But Norris followed in his team-mate's tracks a lap later with damage to his front wing, ending his hopes for points.
"It was a really good start, I just got all the damage from when Oscar [Piastri] and [Esteban] Ocon got together and all of their debris hit my car and ruined my race," explained Norris.
"I had to do a nose box change, ruined my front wing, which kind of ruined the rest of it."
McLaren 'not quick enough'
Piastri was allowed to pass by Norris in order to attack the Williams of fellow rookie Logan Sargeant - a battle from which he would emerge victorious.
Norris was unable to replicate the move on the final lap and said: "I think I would've done [passed Sargeant] if I didn't let Oscar go, but I let Oscar go, I let him have a crack, and he did it so fair play."
McLaren sits at the foot of the constructors' standings after a difficult start to the season and asked how he felt after the race, Norris replied: "I mean, I wouldn't say I'm happy.
"It was the best we could do, we were just very unlucky.
"We weren't quick enough either."