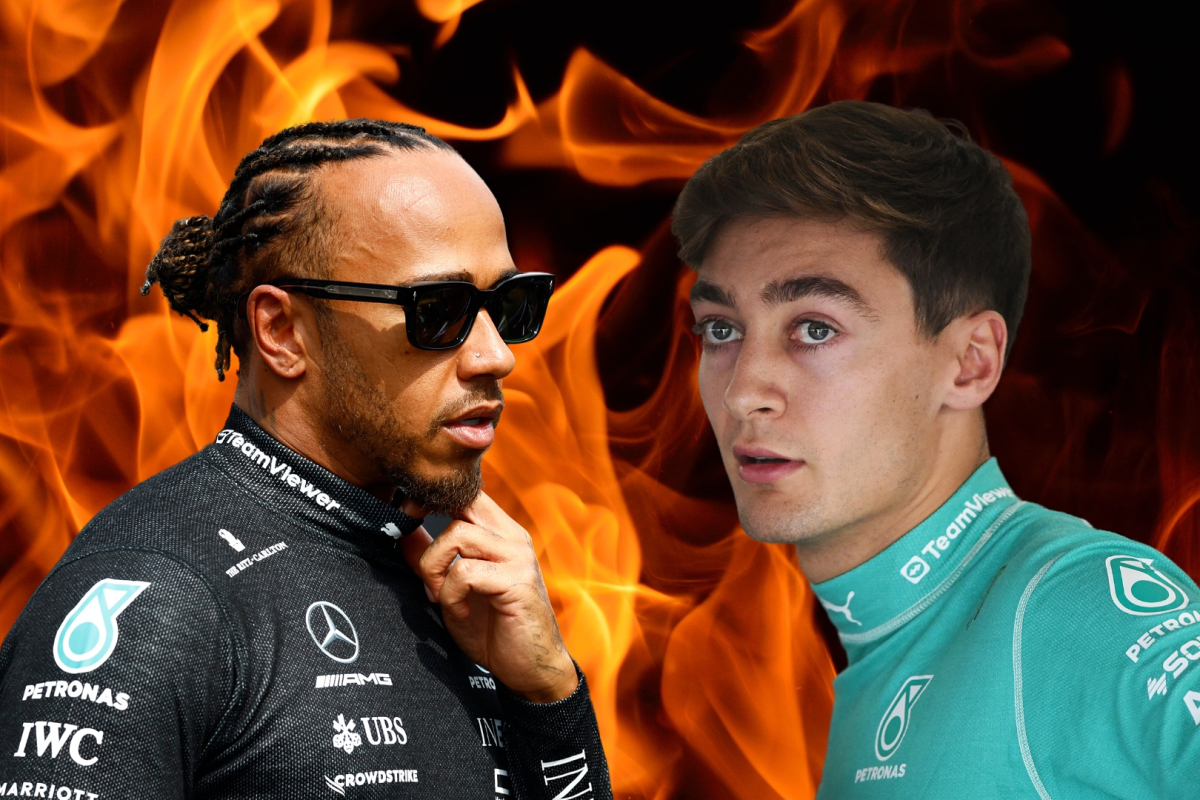 Hamilton's conflict with Russell 'heating up', F1 champion warns
Hamilton's conflict with Russell 'heating up', F1 champion warns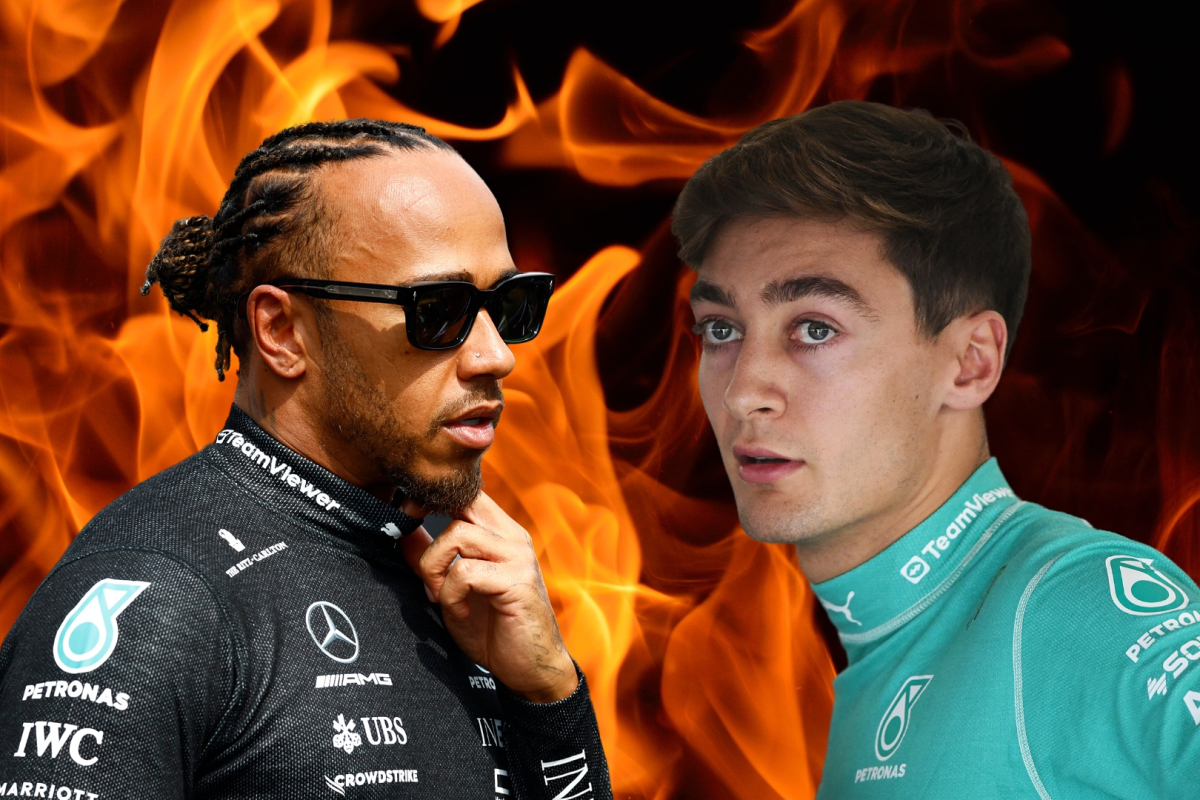 Former Mercedes driver Nico Rosberg has weighed in on how the conflict between Lewis Hamilton and George Russell is "heating up" during Toto Wolff's temporary absence from the grid.
Rosberg, a former team-mate of Hamilton, knows only too well the pressure of maintaining form and strong relationships over the stressful F1 season.
Russell joined Mercedes in 2022, racing alongside seven-time world champion Hamilton at a difficult time for the team, as their gamble on an experimental 'zero-sidepod' concept did not pay off on the track.
This season things have slowly improved, but Russell and Hamilton have had a couple of difficult weeks, with the most notable incident being a lap-one tussle at the recent Qatar Grand Prix which saw Hamilton spin out of the race and Russell narrowly avoid a DNF.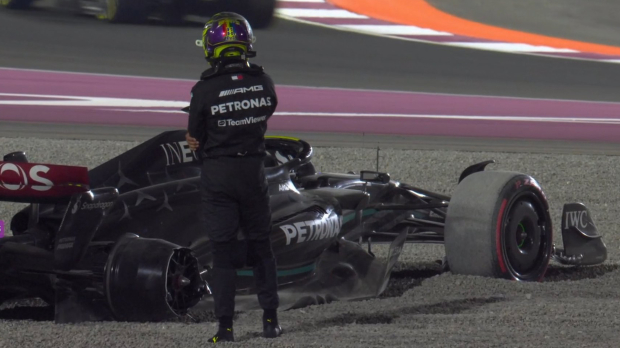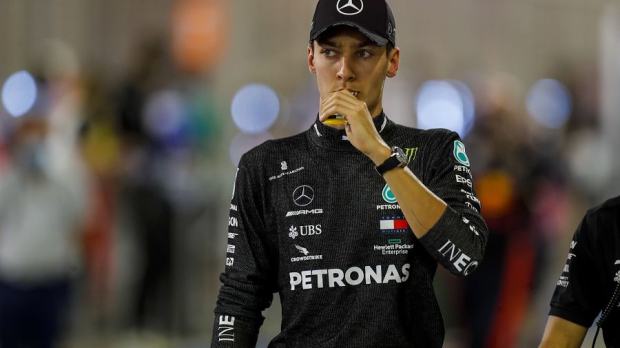 Rosberg noted that the situation was also visible at the Japanese Grand Prix, adding that he hopes team principal Wolff is 'managing that carefully'.
The former F1 driver said of the dynamic between Russell and Hamilton: "Things have been heating up, because also in Suzuka it was well over the limit on one occasion where they both took each other off the track. It's interesting to follow.
"I hope that Toto [Wolff] is managing that carefully. Is he going to be ahead of the curve and not let things spiral?"
Rosberg explained that despite Russell being a friendly competitor, he must stick up for himself and compete as hard as he can if he is to succeed.
Rosberg said: "It's a very difficult situation for George as well because unfortunately, you can't just be the nice guy in that situation. You have to also internally keep the pressure on.
"You have to make it difficult for the team, unfortunately, it sucks. Otherwise, the team is always going to take the easiest route. It's very uncomfortable."
'Rare' instance of Hamilton at fault
Rosberg said his former team-mate's mistake in Qatar, when he attempted to get around Max Verstappen and Russell on lap one but veered into Russell and spun off the track, was a 'rare' situation where Hamilton was to blame.
He said: "It was a good one now in Qatar for George because Lewis actually admitted, so that was a big win for George internally.
"Which is very rare because in my time Lewis never had 100 per cent the fault, so he never had to admit in that way.
"It's very rare for Lewis to be 100 per cent at fault like that, usually it never happens."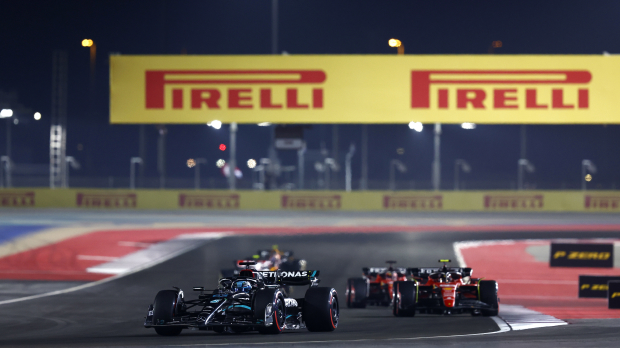 Wolff's absence from track 'not ideal'
Rosberg conceded that Wolff not being present at several recent F1 races may not have helped the situation, because 'he knows what needs to be done'.
He said of Wolff's absence: "That would not have been ideal, because Toto is the only person there who can manage that.
"He's the only person that will have the authority and respect to be able to handle that. He's the right guy also to handle it, because no else can force them to sit down and have a discussion."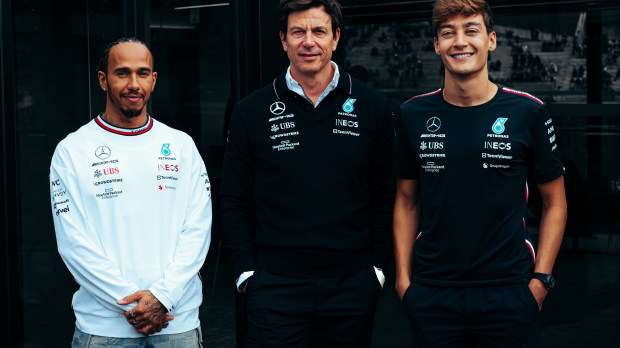 Rosberg explained that Wolff's years of experience at the top of F1 management is key to solving the problem, saying: "I think it would be very good for Toto to be back at the racetrack. He's had so much experience with managing teammates so he knows what needs to be done.
"The most important [thing] for him is to be neutral, which was advice that Alain Prost gave him back in our time.
"He said 'Toto, most important is, never take a side between the drivers, stay neutral, because once you pick a side it spirals out of control.'"
READ MORE: EXCLUSIVE: Verstappen setup quirk which allows Red Bull to make car even fasters